Cannabis and endometriosis
The use of medical cannabis to treat ailments and the symptoms of a large number of diseases is becoming increasingly common, as are the many users who testify to its effectiveness compared to the so-called "synthetic drugs". While sometimes the use pharmaceutical medicines may be essential, we are increasingly more aware of the medicinal properties of cannabinoids and terpenes and how to use them, either to alleviate the symptoms caused by the disease itself, or to mitigate possible adverse effects of medications or treatments.
One condition for which cannabis seems to be of great help is endometriosis, a chronic disease estimated to affect more than 170 million women worldwide, and one that in many cases goes undiagnosed. This past March was the Endometriosis Awareness Month, a global initiative aiming to raise awareness of this problem and encourage governments and organisations to actively fight against this disease.
What is endometriosis?
As we saw in our article on cannabis and menstruation, each month women lose endometrial tissue during their period, the tissue that normally envelops the uterus. Endometriosis is a gynaecological disease in which said tissue (endometrium) also grows in other internal areas of the body such as the ovaries, fallopian tubes or intestines. We can define it as an abnormal growth of the endometrial tissue outside the area where it should grow (the lining of the uterus), and that also is not expelled from the body during menstruation.
In addition, this disorder can cause the appearance of cysts, known as endometriomas, which often appear more frequently in the ovaries (ovarian endometrioma). However, as we will see below, the causes of this condition are unclear, and in many cases neither is their diagnosis.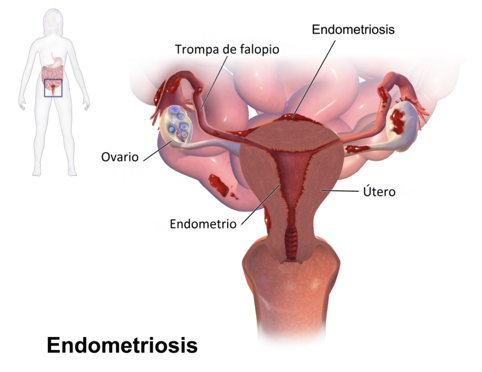 Causes and symptoms of endometriosis
As we have mentioned, the exact causes of this disease are unknown to this day. While some specialists point to genetic factors as the main cause, many other specialists, knowing that most cases begin in adolescence (when menstruation begins), talk about environmental pollution as the main trigger, with dioxins as antagonists.
Dioxins are toxic substances derived from various industrial processes (paper whitening, garbage incineration) and present in pesticides, contaminated water and even in some clays. Several studies point to dioxins as a cause of deficiencies in the endocannabinoid system, while others have shown that 79% of individuals (in this case, monkeys) exposed to dioxins have developed endometriosis. In addition, it was shown that the greater the exposure to dioxins, the more severe the endometriosis, something that strongly suggests that there is indeed a link between these substances and this condition.
The symptoms of this disease are highly debilitating, and include severe pain and cramps before, during and after menstruation. In addition, irregular bleeding occurs, abdominal and pelvic pain, vomiting, dizziness or fainting, pain during intercourse, urination or bowel movements, or lumbago. Finally, endometriosis can cause sterility problems, a truly devastating consequence for many women.
In cases where the disease is successfully diagnosed, it is usually treated with hormone therapy or surgery (laparoscopies, laparotomies and, as a last resort, hysterectomies), and of course with pain medications (analgesics). However, there is no cure for endometriosis, so the doctor and patient usually agree on the appropriate treatment for each case according to the circumstances. Naturally, if you suspect that you may be suffering from endometriosis, the first thing should always be to talk to your trusted doctor to carry out the necessary tests and find appropriate treatment.
The endocannabinoid system and endometriosis
Scientific research points to a direct relationship between our endocannabinoid system and endometriosis. This system extends throughout the body via endocannabinoids - which are cannabinoids naturally produced by the body itself - and through cannabinoid receptors located in the brain, nervous system, immune system and other organs of the peripheral system. The endocannabinoid system plays a vital role in the proper functioning of our organism, regulating important functions such as:
Movement
Mood
Reproduction
Pain
Immune response
Metabolism
Sleep
Memory
Appetite
Stress or anxiety
Thermoregulation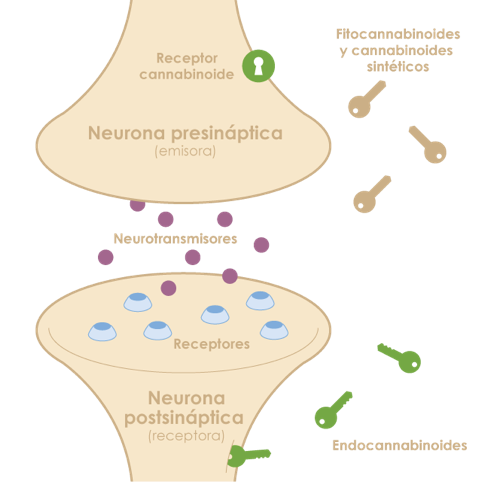 Several studies have pointed to an imbalance in the endocannabinoid system as a possible cause of endometriosis, since it is known that this system is closely linked to the female reproductive system, with a large number of cannabinoid receptors located in the endometrium (a number that varies depending on the menstruation cycle).
Cannabis to treat endometriosis?
The cannabis plant contains dozens of cannabinoids and terpenes with interesting medicinal properties, especially in the treating endometriosis and many of its symptoms. It is important to emphasise that cannabis DOES NOT cure endometriosis, but it can be of great help to alleviate the symptoms and ailments derived from it in a natural way, in particular to relieve pain and cramps.
We only have to look at the proven therapeutic effects of cannabis to realise that, indeed, many of the benefits it provides can be used to combat many of the symptoms we have mentioned. Its properties to relieve pain, stimulate appetite, calm nausea, improve mood or as an analgesic and anti-inflammatory are well known. In addition, it's a natural product that helps balance the endocannabinoid system, is not addictive and there is no risk of overdose or significant side effects, reasons why more and more women with this disease are deciding to try it to improve their quality of life.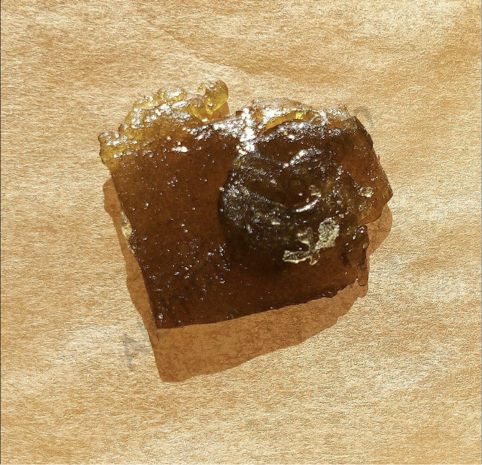 For those who want to try cannabis, it's important to note that most of today's cannabis varieties will contain THC (tetrahydrocannabinol), the main psychoactive component of the plant. This compound is classified as a drug and therefore prohibited in a large number of countries, which means that cultivating these seeds may entail some legal risk. However, industrial hemp varieties contain negligible amounts of THC but plenty of CBD, another cannabinoid with hugely interesting medicinal properties and, in this case, non-psychoactive and 100% legal. As you'll see below, we offer a wide range of products containing CBD that can help to relieve the symptoms of endometriosis.
CBD and endometriosis
Indeed,  CBD (cannabidiol) has a range of therapeutic properties with enormous potential to treat this and many other diseases, as well as to alleviate the side effects of treatments used to fight some diseases, such as chemotherapy and cancer. Fortunately, being completely legal, nowadays it is easy to find all kinds of products with different concentrations of this non-psychoactive phytocannabinoid, accompanied in some cases by terpenes and other beneficial substances. Among them, we can highlight the following products: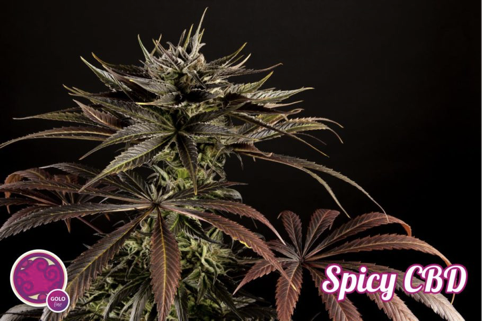 We can also find a large number of cannabis varieties with high CBD levels, as well as some with a more balanced THC:CBD ratio. The latter is important, since according to various studies, a synergy is achieved between the different compounds that enhances its effectiveness, the so-called entourage or ensemble effect. In particular we'd like to draw your attention to the following varieties:
As you can see, today there are many possibilities to take advantage of the enormous benefits that CBD can offer. As always, and if you decide to try cannabis in any of its many forms, we advise you to consult with your trusted doctor.
We hope that this article will in some way help you improve your quality of life.
We wish you good health!
Studies and publications on cannabis and endometriosis consulted for the writing of this article:
The articles published by Alchimiaweb, S.L. are reserved for adult clients only. We would like to remind our customers that cannabis seeds are not listed in the European Community catalogue. They are products intended for genetic conservation and collecting, in no case for cultivation. In some countries it is strictly forbidden to germinate cannabis seeds, other than those authorised by the European Union. We recommend our customers not to infringe the law in any way, we are not responsible for their use.