Cannabis literature for lockdown
In these times of confinement due to the spread of coronavirus, we have the opportunity to read a little bit more to broaden our cannabis knowledge, or just to relax. In this article, Alchimia Grow Shop brings you a reading list to help you escape from reality thinking about our favourite plant.
In this cannabis library you'll find biographies, documentaries, growing manuals... and even cookbooks, which are ideal to stay at home preparing delicious meals with marijuana. Are you bored at home? Why don't you cook something?
Mila. How I Became The Hash Queen
This autobiography tells the story of one of the cannabis industry's few female entrepreneurs that managed to become an icon for cannabis users, and more specifically, hashish lovers. Mila was one of the pioneers of the 1960's Dutch cannabis world, and this autobiographical book offers you the possibility of sharing some of the key moments in her exceptional life.
The book is about Mila, a woman with a full life that had the opportunity to travel from the 60's Netherlands to the Himalayan Mountains. You will learn how this single mother led a very busy life, with plenty of travels and encounters, but also troubled by numerous sentimental stories and romantic heartbreaks, which didn't stop her from becoming one of the most influential people in the marijuana world, particularly thanks to the creation of the Pollinator.
In this 517 pages volume, you will have a wonderful time in the company of the Hash Queen, the inventor, the traveler, the unique, the one and only Mila.
Mr. Nice's Biography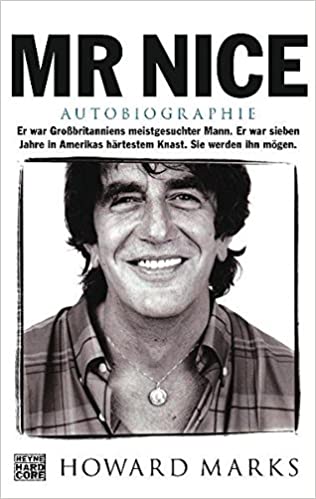 The life of one of the most famous and charismatic hashish smugglers in the cannabis world. Immerse yourself in the life of Howard Marks, also known as Mr. Nice... and the sweet aroma of cannabis resin extracts.
This autobiographical book explores the hectic life of one of the most important hashish traffickers of the 70's. An Oxford graduate, this peculiar smuggler visits 14 countries, including the vast cannabis crops from Morocco and Wales, his country of origin. During his journey, Howard Marks has the opportunity to make contact with CIA and IRA agents, but also with members of the Triad and the Mafia.
Always a pacifist and highly shrewd and intelligent, Mr. Nice came to have 43 different identities and dozens of companies in order to be able to carry out his business activities, which finally led him to serve a 7 years sentence in a US high-security prison.
Mr Nice Collector Edition (in French language) has over 600 pages and includes a photo gallery with some moments in the life of Howard Marks. It's ideal to have a good time reading the exciting adventures of the incredible Mr. Nice.
Medical Cannabis Complete Edition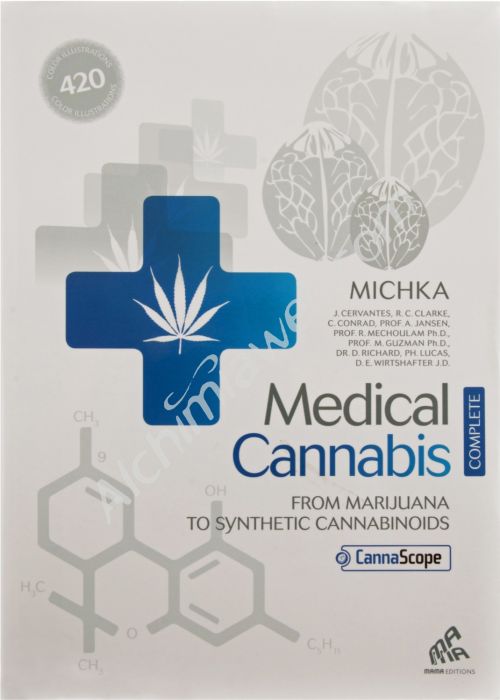 Is there a better time than now to worry about our health? With the book Medical Cannabis Complete Edition published by Mama Editions in France, you can learn everything you need to know about therapeutic marijuana and its medicinal use.
This book speaks about the prohibition of cannabis use across the world, but also of the different ways to take cannabinoids, their interaction with the human body, which cannabinoid-based medicines are currently available, and even how to grow your own medical cannabis both indoors and outdoors thanks to the valuable tips from specialized cultivator Jorge Cervantes.
This book - written by cannabis activist Michka - contains several texts from different specialists, including testimonies from both physicians and patients, in more than 250 pages with 375 illustrations in full colour.
Indoor cultivation - Master Edition - Cervantes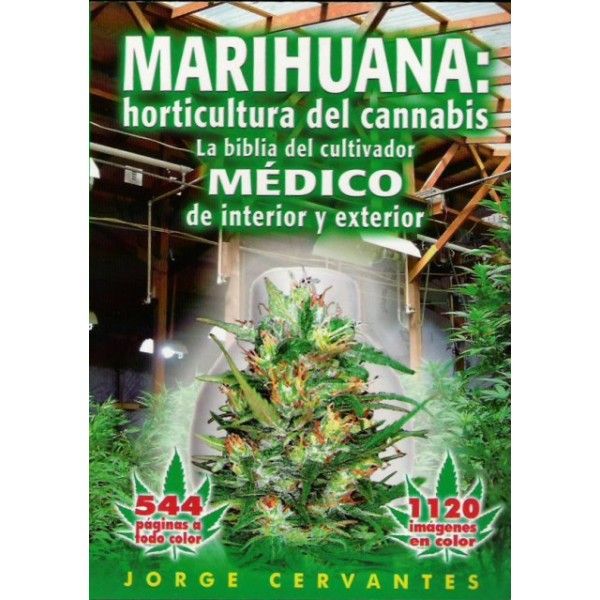 One of the most complete manuals (Spanish language) to learn about indoor cannabis cultivation. The famous marijuana grower and activist Jorge Cervantes returns with several indoor growing techniques and shares his expertise in this guide, which is essential for every cannabis grower.
This true indoor grower's bible – Master Edition – has over 400 pages and 365 illustrations in full colour.
t delves into the different grow light systems available, lumens, indoor grow setups, ventilation, irrigation, and nutrients control, watering and fertilizing management, hydroponics, and irrigation systems, as well as a complete section on pests and diseases, where he provides excellent tips on how to detect and eliminate them. It covers all stages of the crop development, explaining in detail the plants' different needs based on the life stage they are in.
Become an expert of cannabis cultivation with Jorge Cervantes and his indoor growing bible.
The Official High Times Cannabis Cookbook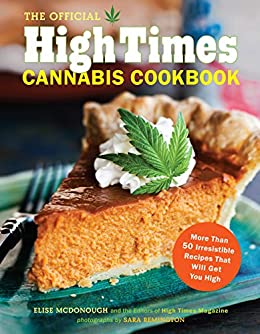 There's nothing better than spending time cooking at home! And while we're on the subject, why not add a dose of cannabis delight to these recipes? Since we are confined at home, let's relax and have a treat!
There are many cannabis cookbooks with all kinds of recipes, from the classic Space Cakes to more exotic dishes. In this article, we'd like to recommend a classic, The Official High Times Cannabis Cookbook, a recipe book written in English and really easy to understand. This 160 pages book features full-colour pictures so you can better appreciate the delights you're about to prepare.
In it, you'll find simple and achievable recipes, with some particularly original results that will surprise even the more experienced gourmets. Thanks to this recipe book, you'll be able to create amazing foods such as Sativa Shrimp Spring Rolls or Ganja Nachos, as well as recipes offered by the celebrity stoners affiliated to High Times magazine. You'll also find recommendations from rapper Snoop Dog, Willie Nelson, and the popular American comic duo Cheech and Chong.
Action Bronson - Stoned Beyond Belief
This isn't the first book that rapper, chef, TV star and high-profile stoner Action Bronson has written, (that was 2017's best-selling foodgasm "F*ck That's Delicious") but "Stoned Beyond Belief" is his first literary work dealing exclusively with weed, and according to the book's cover, it's the "ultimate love letter" to his (and our) favourite plant.
In this full-colour illustrated culinary journey through the eccentric rapper's relationship with Mary Jane and its inextricable link with food, the Queens native entertains us with wild anecdotes, such as losing an entire day by eating weed, he treats us to a wide range of delicious recipes to enjoy while high, perfect fodder for when the munchies hit hard after a session! As well as the stories and food, there are several hilarious lists, for example, "Things I have done when I have been really, really high", alongside practical guides to stoner life essential skills (How to roll a perfect Dutch, How to take a dab, etc) and really helpful tips like how to hide weed under your nuts!
All this is offered in a large, high-quality hardback format book, designed with a real sense of fun and style, and all presented in the inimitable, no-holds-barred, streetwise style of Action Bronson, ensuring you'll be rolling on the floor with laughter in between tokes of your perfectly rolled blunt and mouthfuls of gourmet delights such as Milk Bun Ice Cream Sandwiches or Jamaican Beef Patties with Cheese! Stoned Beyond Belief is an essential companion for food-loving stoners in these times of social distancing and highly recommended for raising the spirits!
We hope you find something to have a good time... Take care of yourself!
Happy smoking!
The articles published by Alchimiaweb, S.L. are reserved for adult clients only. We would like to remind our customers that cannabis seeds are not listed in the European Community catalogue. They are products intended for genetic conservation and collecting, in no case for cultivation. In some countries it is strictly forbidden to germinate cannabis seeds, other than those authorised by the European Union. We recommend our customers not to infringe the law in any way, we are not responsible for their use.