Eleven Roses by Delicious Seeds
Growing Eleven Roses from Delicious Seeds
In this article we present you a grow report of one of the latest cannabis strains developed by Delicious Seeds, Eleven Roses. It comes from the crossing between their Sugar Black Rose strain and Appalachian Kush. The resulting plant is a mostly Indica hybrid with very short flowering period, around 55 days.
As we'll see, it develops a prominent main cola full of compact and resinous buds. Some plants turn into a beautiful purple colour during the bloom stage.
The THC content of Eleven Roses is very high, usually reaching 24%. The effect is long lasting and intense, highly relaxing and even narcotic. The flavour is close to the Kush lineage, with metallic and fruity notes. Without a doubt, her complex and intense flavour will delight the most demanding cannasseurs!
The next grow report has been made by one of the collaborators of Delicious Seeds.
Growth of Eleven Roses
For this report, we'll be growing 20 Eleven Roses seeds in a growing space of 2 square metres, with two 600W HPS lamps. The growing medium used is Light Mix, while the plants will be fed with a complete range of organic nutrients.
All seeds were germinated in 0,25L containers. After just 24 hours, all of them had sprouted and looked healthy, so we got a wonderful 100% germination ratio. During the first 10 days, the plants were exclusively fed with some root stimulator. The plants were then transplanted into 4L containers and fed with some fertilizer for the growth stage every 3-4 days.
Growth is vigorous and lush, without any type of nutrient deficiency. During this phase, relative humidity inside the grow tent is around 70%, while temperatures range from 24 to 25ºC.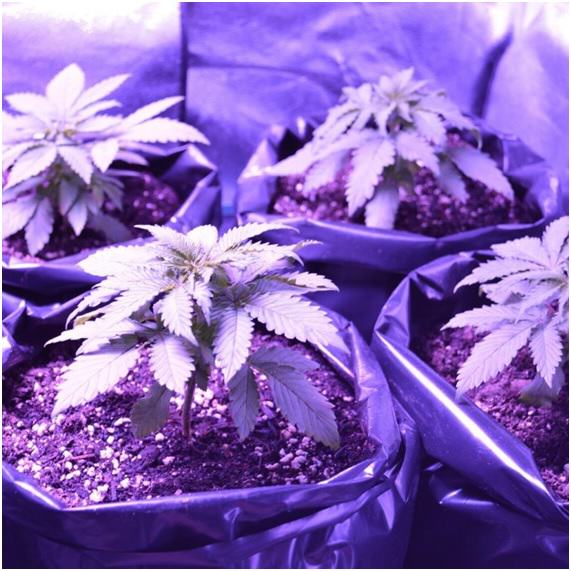 After 21 days a final transplant was made, from 4L containers to 9 and 11L. At this stage, relative humidity was gradually decreased to 60%, while temperatures remained between 21 and 24ºC.
The amount of nutrients used was also gradually increased. Our plants were getting bigger and demanded more water, so they were irrigated every 2 days, alternating water and nutrient irrigations.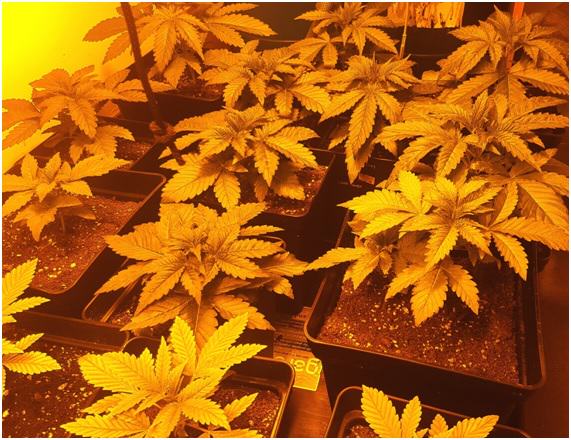 Flowering of Eleven Roses
The plants soon showed signs of entering the flowering stage after switching our grow lights to 12/12 photoperiod, when we started using our fertilizer for the bloom stage. They continue demanding more and more nutrients, and are still irrigated every 2-3 days.
We added a bloom booster to our nutrient solution since the beginning of the third week, when the growth of the first floral clusters was obvious, as was the intense smell released by the healthy canopy.
As always happens, our plants stretched considerably during this period, and stopped growing as the first flowers were visible. From now on, the plants won't grow anymore and will devote all their energy to developing new buds and producing resin glands.
At this point, the smell inside the tent is really intense we can easily notice that the buds are getting fat every day. No signs of nutrient deficiencies.
A week later, the plants have reached their full height. Some of the oldest leaves have withered and are promptly removed, while our buds are growing fast and creating true colas.
Relative humidity is still being gradually decreased until reaching 40%, a value that will be kept until harvest. Temperature was also progressively decreased, reaching 19-20ºC the day we harvested the plants.
During the next weeks, resin production is astounding, even the larger leaves are covered with a thick layer of trichomes, which tells us that this strain will be great for resin extractions.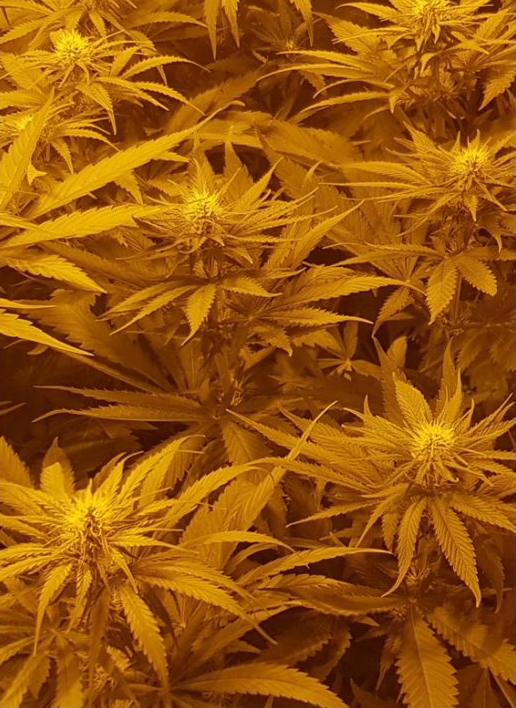 By late August, and after 5-6 weeks into bloom, the smell is just insane. The use of carbon filters to eliminate the intense smell is mandatory. It is so intense that it is even annoying, reminiscent of spices like black pepper or clove.
At this point we started flushing the plants with water. They should be ready to harvest in about two weeks, and we couldn't wait to taste these frosty, awesome buds!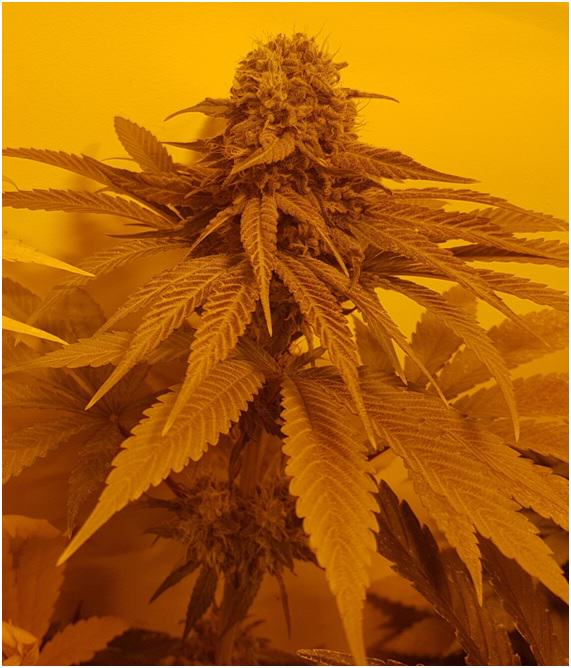 Harvest of Eleven Roses
The end result was simply spectacular, with compact, bushy plants that ended up producing a nice amount of buds on the side branches. Suitable for pruning and training techniques, with which you can easily increase yields.
The bloom period was really short, 56 days since the photoperiod was flipped to bloom. She enjoyed low temperatures, producing abundant flowers completely covered with resin.
The buds look like the plant, compact and rocky, almost white. As we mentioned, it developed plenty of side branches with smaller buds, although their quality was excellent in terms of flavour and amount of resin.
As might be expected, we found two main phenotypes: one closer to the Sugar Black Rose parent and the other one more resemblant to some Kush strains. Still, the flavour of both phenos was similar, with earthy, metallic and fruity notes.
Once cured, the scent was spicy and fruity with noble wood notes, complex and absolutely delicious.
Delicious Seeds Eleven Roses info:
Genetics: Appalachian Kush x Sugar Black Rose
Type: Feminised seeds
Mostly Indica hybrid
Indoor flowering: 55 days
Indoor yield: up to 600g/m2
Outdoor harvest: late September
Outdoor yield: + 2000g/plant
THC content: 24,8%
The articles published by Alchimiaweb, S.L. are reserved for adult clients only. We would like to remind our customers that cannabis seeds are not listed in the European Community catalogue. They are products intended for genetic conservation and collecting, in no case for cultivation. In some countries it is strictly forbidden to germinate cannabis seeds, other than those authorised by the European Union. We recommend our customers not to infringe the law in any way, we are not responsible for their use.