General Organics by GHE

The new General Organics nutrients are finally available in Alchimia Grow Shop!!!
This line of organic fertilizers (General Organics) is widely known and used in California, where growers use it since 2008. Now you have this whole range of nutrients available in our catalog. As you know, we want to offer the best products on the market, and there's no doubt about the quality of GO.
This range of products consists of 2 base nutrients and 6 natural additives, all of them suitable for organic farming. The ingredients contained in these fertilizers are entirely vegan, containing seaweed, sugar cane and mined minerals. Furthermore, you can use these products alone or in combination with other GHE nutrients and supplements.
This range of nutrients has been formulated to provide life to the soil, adding and feeding micro-organisms which highly promote plant development. General Organic nutrients can be used with all kind of soil mixes and also with coco coir.
Fertilizers for cannabis
Bio Thrive Grow and Bio Thrive Bloom are base nutrients for the growth and bloom stages of the cannabis plant. They contain compounds based on various natural sources (alfalfa and soybean flour, seaweed, molasses, sugar cane ...), and are highly concentrated (1-2 ml/L) and very effective. General Organics nutrients are formulated to promote both vigorous growth and abundant flowering, enhancing the development of the root system. They also feed the beneficial myco-bacterial life of the soil.
Supplements for cannabis
Enjoy the power of General Organics nutrients with the GO Box, a perfect introduction to this top quality nutrients.
Happy harvests!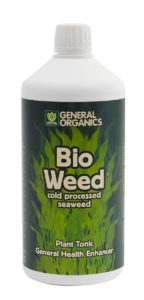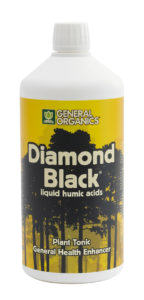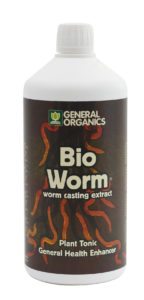 The articles published by Alchimiaweb, S.L. are reserved for adult clients only. We would like to remind our customers that cannabis seeds are not listed in the European Community catalogue. They are products intended for genetic conservation and collecting, in no case for cultivation. In some countries it is strictly forbidden to germinate cannabis seeds, other than those authorised by the European Union. We recommend our customers not to infringe the law in any way, we are not responsible for their use.