Grow report of Clementine Kush from Colorado Seed
Today we present you a grow report made by the guys at Colorado Seed Int. with their Clementine Kush, an amazing and tasty hybrid between Tangerine Sunrise (awarded as one of the top 10 best strains in Colorado in 2014) and Gupta Kush, one of the flagship parents of this American seed company. Remember that you can pruchase Colorado Seeds strains in feminised form only at Alchimia!
Genetics of Clementine Kush by Colorado Seed
This hybrid, which we already saw in our presentation of Colorado Seed, comes from a cross between he renowned Tangerine Sunrise and Gupta Kush, from which the best individual was used to develop the feminised version or S1.
Tangerine Sunrise is a cross between a spectacular Sativa from Hawaii - Hawaiian Sunrise - and Tangenesia, a hybrid between Tangerine Haze and (Ghiesel x Amnesia Haze). The resulting strain has intense orange scent with delicious Haze and musky notes, highly appreciated by connosseurs from Colorado also thanks to its positive, euphoric effect.
On the other hand, Gupta Kush is a second generation backcross between Ghost OG Moonshine and Rugburn OG. It's a mostly Indica strain created by Colorado Seed to honour Dr. Sanjay Gupta with potent sedative effect and suitable to treat anxiety, stress or insomnia. It performs great when used as parent, so it has been used in different hybrids developed by this seed bank.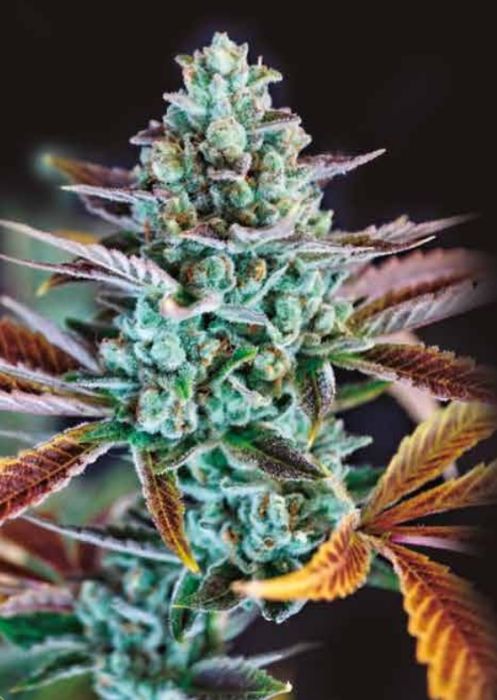 The resulting plant, named Clementine Kush, combines the delicious citrus and sweet notes of the Hawaiian parent with the earthy and musky scent of Gupta Kush, offering unique and complex Kush flavour rich in orange and mandarin nuances. The effect is of Clementine Kush is clear and uplifting, ideal to smoke during the day. Let's see now how she performs in the grow room!
Cultivation of Clementine Kush by Colorado Seed
Next we present you a grow report of this strain developed by the guys at Colorado Seed Int. during one of their test crops. As you'll see, they took special care to feed the plants with organic, solid nutrients and to use organic preventives for pests and diseases, without using chemicals or liquid fertilisers.
Growth stage
Seeds were germinated in papel towels with water, showing great vigour. After just 48 hours, all seeds were planted into 0,25L pots with Biobizz All Mix soil, which was the chosen growing medium for the whole grow. After a few days all seeds had sprouted and were developing the third node.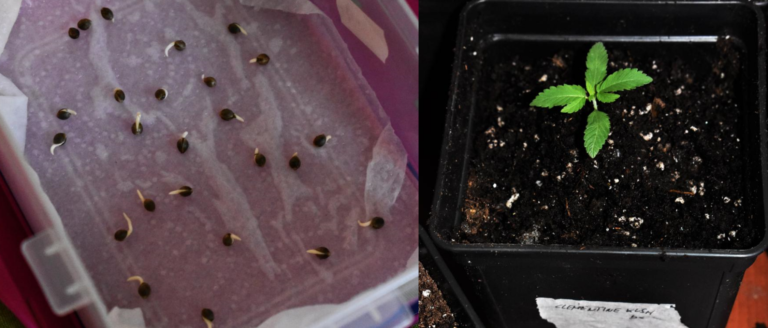 Some days later, plants were transplanted again into 1,6L containers. Root growth is just spectacular thanks to the nutrition schedule: no liquid fertilisers are being used, but a mix of microbial life (Trichoderma and mycorrhyza) which also enhance the defences of plants against root moulds.
As soon as plants have grown tall enough, they're transplanted into the final 7L containers with the same soil (All Mix). The photoperiod is flipped to 12/12 so plants start the bloom stage, and the lower parts of the plants are pruned to promote bud formation on the tops, also to improve aeration and prevent pests.
Bloom stage
The bloom cycle starts with no problems. All plants look healthy and are perfectly adapted to their new plant pots. The following schedule was used during both the growth and bloom stages to prevent pests and moulds:
Neem extract (1 weekly application, from the 2nd week of growth to the 5th week of bloom) to prevent insects
Cinnamon extract (1 weekly application, from the 2nd week of growth to the 5th week of bloom) to prevent insects
Horsetail extract (1 weekly application, from the 3rd week of growth to the 6th week of bloom) to prevent moulds
Once the third week of bloom starts, plants are fed with guano tea: they used a 50L tank with water, molasses and bat guano, which was aireated with an air pump during the 24/48 hours prior to watering. This tea was used until the final root flush, highly enhancing the organoleptic properties of the buds.
Thanks to the amount of organic nutrients contained in the soil and the tea guano, plants went through the bloom phase without showing signs of nutrient deficiencies and developing a thick layer of resin glands. The smell inside the grow room is truly intense, so using carbon filters or any other type of smell control system is advised if growing this strain.
Harvest of Clementine Kush by Colorado Seed
Plants were harvested between the 55th and 65th days into bloom, with some plants a bit earlier than others. Despite that fact, the final product was quite homogeneous, with similar buds that share a wonderful earthy scent with marked citrus notes which remind of mandarins.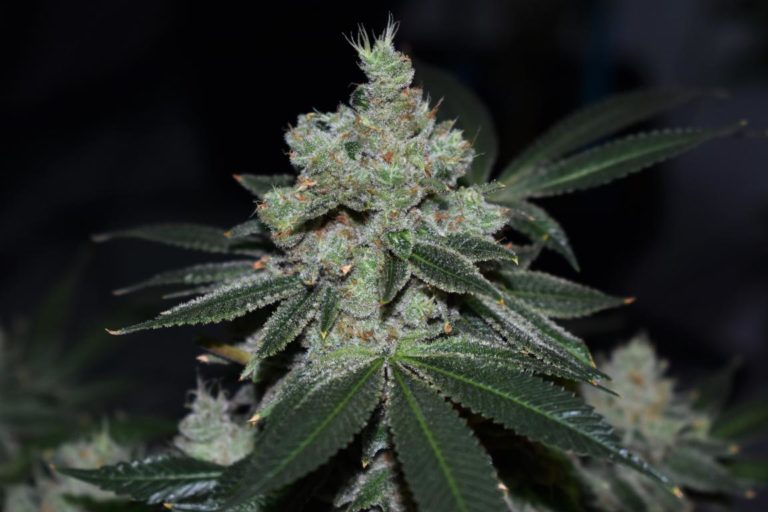 Without a doubt, this easy to grow strain rewards the grower with abundant harvests of aromatic buds with uplifting, simulating effect, ideal to combine with your daily activities. Thumbs up for the guys at Colorado Seed!
Stay tuned, we'll soon publish a new grow report with another Colorado Seed strain, exclusively sold at Alchimia Grow Shop!
Happy harvests!
The articles published by Alchimiaweb, S.L. are reserved for adult clients only. We would like to remind our customers that cannabis seeds are not listed in the European Community catalogue. They are products intended for genetic conservation and collecting, in no case for cultivation. In some countries it is strictly forbidden to germinate cannabis seeds, other than those authorised by the European Union. We recommend our customers not to infringe the law in any way, we are not responsible for their use.