Introducing MaD Strains: Medicinal and Delicate
The story of this group of growers begins around 2003, when the world of medicinal cannabis in France was very small. At that time, deep within the cannabis culture underground, there were a few enlightened souls beginning to forge a therapeutic path in the French cannabis world. From among these few select characters swimming against the stream, the MaD Strains collective was formed, the Hip Hop Bee of cannabis!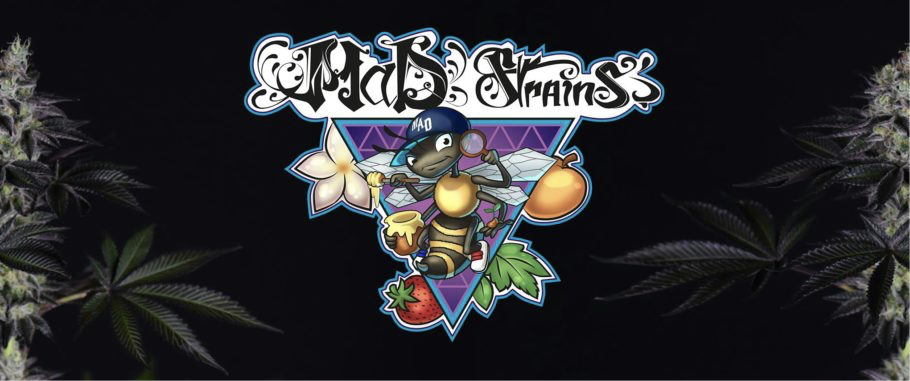 Through passion and hard work MaD Strains (Medicinal And Delicate Strains) learnt and evolved in their growing, both outdoor and indoors, building a background knowledge that they never hesitated to share with the rest of the cannabis community.
In 2006, after 3 years of work and many internet contacts, they were invited to a French underground growers forum. There they made contact with the cognoscente of the underground cannabis world, presenting and sharing their first elite clone, obtained from an Exodus UK Cheese.
In that encounter a series of synergies between growers was generated that in 2007 led to a clone of Amnesia Core Cut arriving in their hands, and another of the Riri Cut of Sour Diesel, little could they imagine at that moment the repercussion that this clone would have in the future. From there, they learnt the importance of conserving and exchanging genetics.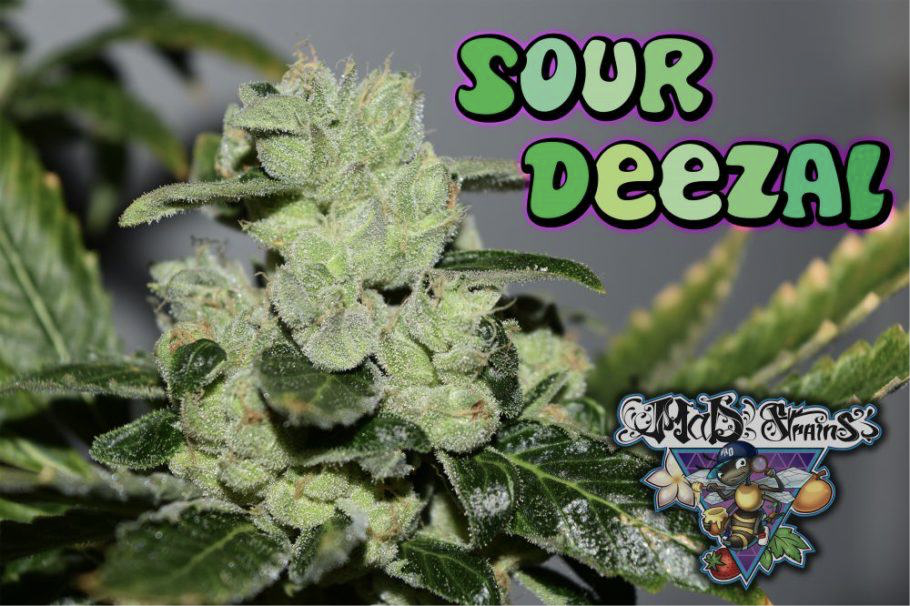 After numerous selections they managed to expand their collection of clones without buying or selling any of them, only by swapping and donating genetics, something that clearly displays the philosophy of this group. With all these great genetics in their hands, it was time to get to work.
With the motto "quality over quantity" MaD Strains began to make crosses focusing mainly on achieving cannabis strains of great therapeutic value and with intense organoleptic properties (aroma and flavour). They created more than 100 hybrids, all tested and selected, and the fruit of this intense work led to their first 5 varieties. Now, after 15 years, they've decided to make their work available to their friends, followers and the general public as regular and feminised seeds.
With their experience and skill in combining genetics they've created some stable, high quality feminized varieties with very special characteristics and aromas, a clear example of this is the potent and productive Sour Deezal, their version of the legendary Sour Diesel. This powerful variety combines two elite clones, East Coast Sour Diesel and Sour Diesel IBL (Riri Cut).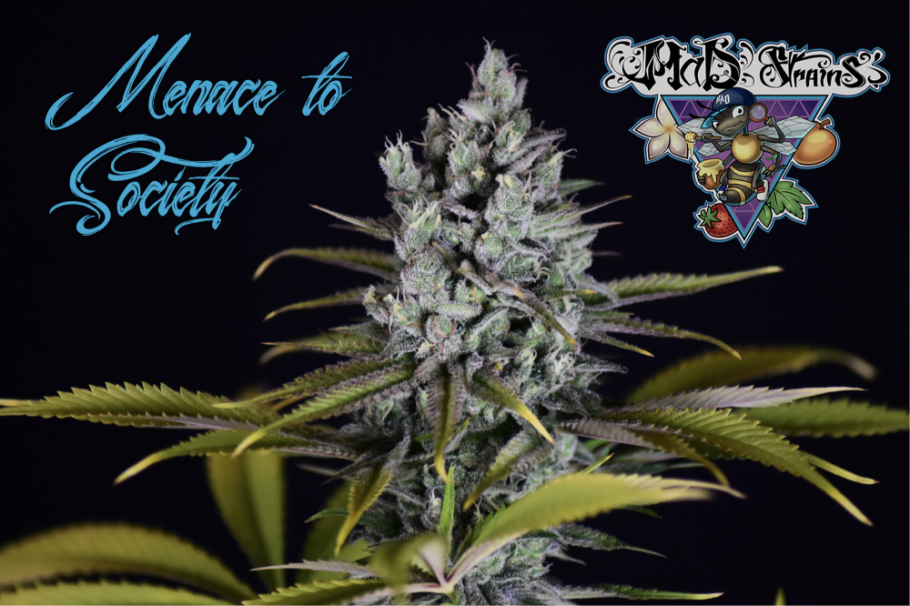 Menace To Society is another example of the unique and refined work of these guys when it comes to selecting hybrids, in this case we have a hugely aromatic variety, high in terpenes in a perfect combination of aromas thanks to the cross of Cheese and Chemmy Jones. Note that due to its heavy terpene production it has great medicinal potential.
If you want something lighter and more creative we recommend a variety that will delight lovers of citrus flavours, the Happy Pappy, a plant that can reach a THC/CBD ratio of 1:1 (12% THC to 12% CBD). Happy Pappy is the result of bringing together two excellent varieties, NYCD Mandarina Cut and Orange CBD Clone.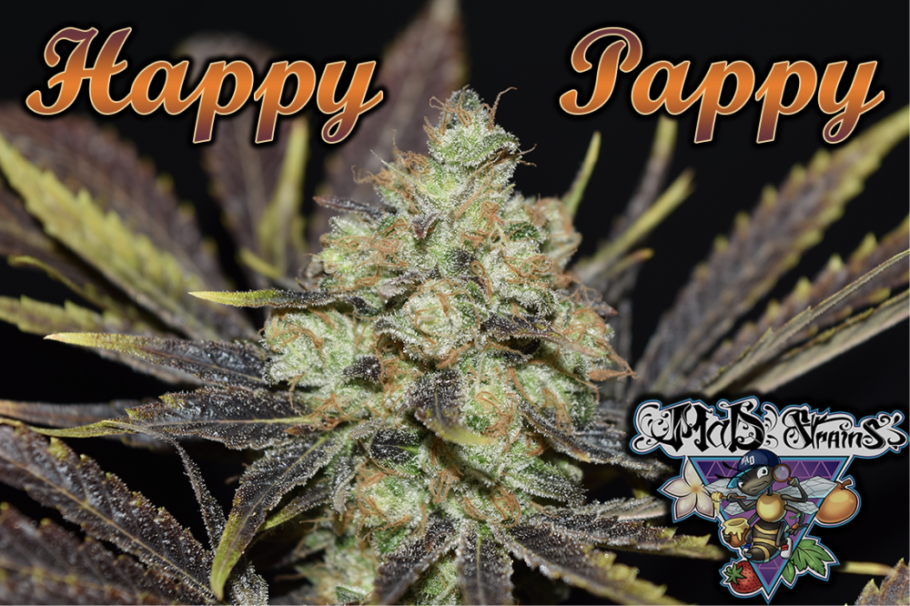 Much hard work went into creating Quality Street, and MaD Strains are particularly proud of the final result of this variety. The selection of this Candyland x Chemmy Jones hybrid was a huge success, a plant with a medium-high yield of dense and highly resinous buds. Once again in this variety we find a terpene profile with a very special touch, accentuating a mixture of spices, hashish and herbs, all splashed with notes of the Chem family. High levels of THC (18-22%), can help relieve chronic pain, increase appetite and combat chronic fatigue.
These varieties are just an example to illustrate the good character and intentions of these growers. Their work continues, and just as it has up to now, it is sure to continue to bear fruit, all of which we hope to continue enjoying. The team here at Alchimiaweb is very pleased to collaborate with MaD Strains, we love them for their dedication to doing things properly, and their breeding work conserving stupendous strains and creating new varieties is top rate, the Hip Hop Bee of cannabis is on fire!!!
Interview with MaD Strains
A - How do you judge your strains? Do you have a team of growers/testers to help you?
MaD - Most part of the selection process is made by our team, and we meet with friends to taste our buds often. Some cannabis social clubs in Spain are also growing our strains, so we have a lot of feedback from different growers and users.
A - Any new variety on the plans? Perhaps a new regular strain?
MaD - We'll present two more strains in 2018, Am Hazing - a hybrid between Amnesia Core and Sage'n Sour, which is the first Haze genetics bred by Mad Strains - and Ghetto Blaster, a Kush variety coming from the cross between Bubba Kush Catsu Cut and our Chemmy Jones cut. Also, our Mad Mix (regular seeds) is based on our selections to create regular strains...you'll have more info about it this year!
A - What about automatic genetics? Can we expect Auto varieties from MaD strains?
MaD - Yes, definitely. Autoflowering genetics will become part of our catalogue in future years.
A - Both your strains and concentrates have been awarded in several events lately. Any advice for our readers?
MaD - Well, first of all we've spend some years testing different growing and extraction techniques to achieve superior organoleptic features. We use soil and organic nutrients, and plants coming from large selections. This allows us to grow plants with high terpene and cannabinoid content.
A - 15 years after your first grow, how have you seen the evolution of the cannabis scene in Europe?
MaD - Grow Shops were definitely the start of all this. Before grow shops appeared, it was almost impossible to purchase a lighting system. When we needed something we had to go to Holland, the only place in Europe were cannabis cultivation was blooming at that time.  Lots of patience were needed to get all the necessary info and equipment, so there were very few growers by then.
The articles published by Alchimiaweb, S.L. are reserved for adult clients only. In France, the age of majority is set at 18 years old. Consult your country's legislation and obey it. Alchimiaweb, SL is a Spanish company governed by Spanish law and can not, in any case, be held responsible for any misuse or non-compliance with the laws and regulations specific to each country, in relation to the articles published on its Blog. We remind you that the cultivation of cannabis seeds on French territory is strongly prohibited by law. We do not encourage our customers to break the law in any way and are not responsible for their use.