Legal cannabis buds now available
Alchimia Grow Shop have recently introduced a new and interesting product, 100% legal cannabis buds with CBD. The THC content (<0,2%) of this flowers is far below the legal limit, while CBD content is up to 8%, so they're especially aimed at those who want to benefit from the medicinal properties of CBD - and other non-psychoactive cannabinoids and terpenes - without getting "high".
We invite you now to take a closer look at these new products and know more about their main characteristics.
Legal cannabis buds?
Indeed, and as we already mentioned, THC levels in these buds are below the legal limit, thus being officially classified as "hemp". Thus, you can freely - and legally - purchase and use these flowers in most countries where "marijuana" is illegal (that is to say, cannabis with high THC content). What is then the difference between this new product and the hemp flowers which have been already available for some time? Well, the main difference here - apart from growing techniques - is the genetics used to produce this buds, far superior from traditional hemp varieties.

Despite most hemp strains contain considerable amounts of CBD and almost no THC, many of them have unpleasant scent and taste. In this way, the great success of the breeders in charge of developing these new plants is to find hemp strains with useful and legal cannabinoid and terpene profiles - high CBD, low THC - and also good flavour. Something that many patients will surely appreciate! Let's see now the different legal CBD buds available in Alchimia Grow Shop.
Flowers Extracts Orange Star, cannabis flowers with CBD
On the one hand, we have the CBD hemp flowers by Flowers Extracts. These buds come from a very special EU certified hemp strain called Orange Star. It develops compact buds with a considerable amount of resin glands, and have been grown organically indoors, without the use of pesticides or mineral fertilisers.
Naturally, the THC content of Orange Star is below the legal limit in most countries around the world (and of course Europe), no higher than 0,2%., while CBD content can reach 2% approximately, an amount that has proven to be useful for many patients who treat their conditions with this amazing cannabinoid.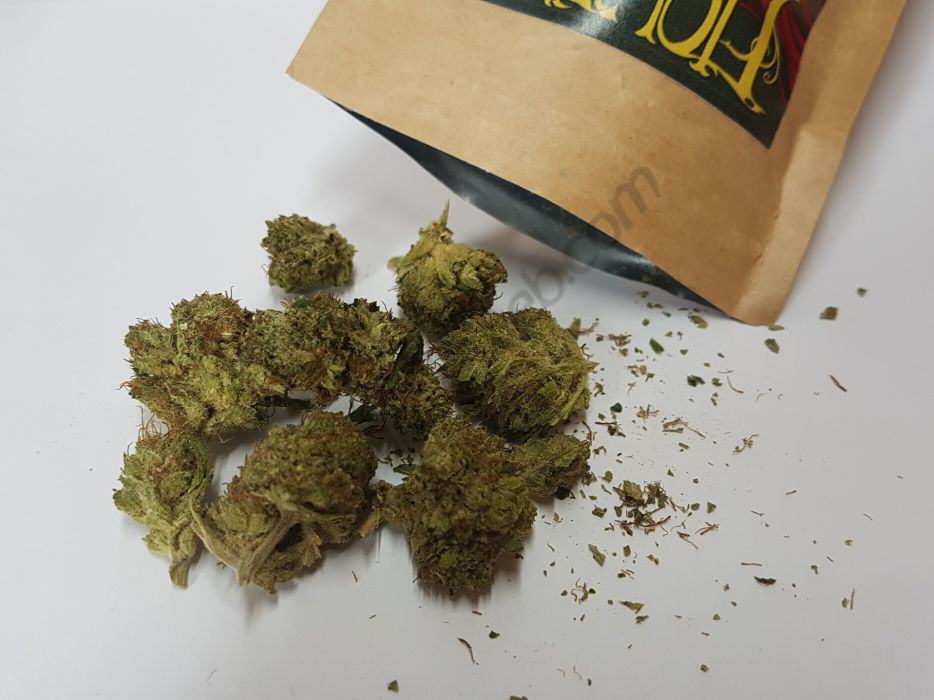 As we've mentioned, these buds are grown indoors, so the bag appeal of the buds is surprisingly nice, perfectly trimmed and without a seed. They're sold in bags for food storage hermetically sealed to keep the properties - both therapeutic and organoleptic - of the buds intact. The net weight of the flowers is 2g. This is probably the best product in terms of scent and taste.
Hand Selected Weed cannabis CBD flowers
Another option is the legal buds sold by the guys at Hand Selected Weed. In this case, we're talking about hybrids developed by crossing hemp and "marijuana" plants, that is to say, cannabis with high THC content. Thanks to a strict selection process - which, as is the case of the previous product, requires significant investment in testing large amounts of individuals - the high THC trait has been "removed" while keeping the scent and taste to some extent, and all that with high CBD content.
The buds are hand-selected and grown 100% organically in Italy, and are sold in sealed storage bags (1g and 2g) completely trimmed and seedless. These are the strains sold by Hand Selected Weed: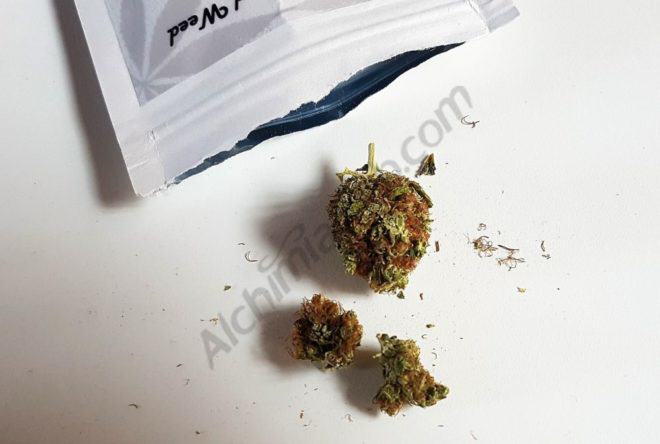 CBD cannabis buds by My growing company
Finally, My Growing Company are located in Switzerland and specialised in growing high CBD cannabis plants. As is the case of the previous products, they're free from pesticides and fungicides, coming from 100% organic crops. Apart from their curious plant sponsorship/rental program, they also offer high quality CBD buds of diverse genetics:
As you can see, these products offer you the chance to have 100% legal buds at home while you benefit from the therapeutic properties of CBD. These properties are beyond doubt thanks to the myriad of studies claiming its efficacy for treating diverse symptoms and conditions, so it' being increasingly used worlwide also thanks to its null psychoactivity (which makes it legal). Furthermore, you make sure that you're purchasing certified strains with known properties, coming from controlled organic crops and free from seeds, pesticides or mineral fertilisers.
Please visit our Medical Marijuana section to know more about the use of cannabinoids and terpenes in medicine, and remember to check our CBD Shop!
The articles published by Alchimiaweb, S.L. are reserved for adult clients only. We would like to remind our customers that cannabis seeds are not listed in the European Community catalogue. They are products intended for genetic conservation and collecting, in no case for cultivation. In some countries it is strictly forbidden to germinate cannabis seeds, other than those authorised by the European Union. We recommend our customers not to infringe the law in any way, we are not responsible for their use.