Mandarin Panties by Humboldt x Seedstockers, exclusively on sale at Alchimia
At Alchimia Grow Shop we are very happy to present a new collaboration between our shop and a seed bank, in this case, our friends from Seedstockers. As we are sure you already know, at Alchimia we love the new American cannabis strains that we get to know year after year, so when this collaboration became possible we didn't hesitate for a moment... and to tell the truth, we're delighted with the result!
For this project, we have used two plants with origins on the other side of the Atlantic, two true superstars of the cannabis world in the shape of Mandarin Cookies and Pink Panties, genetics of proven quality and prestige that have come together to create one of the best plants we have seen recently, which we have named Mandarin Panties. An exceptional strain that you can now find in Alchimia as both feminised seeds and automatic seeds, and one which you can learn all about in this article.
Origin of Mandarin Panties
It was 2017 when our friends at Seedstockers met a group of passionate breeders from Humboldt County, California. A true friendship soon grew out of this meeting, so both groups of breeders, Seedstockers and Humboldt, decided to start a joint project to work with some of the best plants kept by both teams in their respective genetic libraries.
This union has given birth to a good number of exceptional strains with very particular characteristics, which reflect the qualities of their ancestors, fusing their best traits in offspring of unquestionable quality. Well, today we present the first collaboration between this union of breeders and Alchimia Grow Shop with the launch of a variety that, we are sure, will leave no lover of American strains indifferent.
Mandarin Panties genetics
As we mentioned in the introduction, Mandarin Panties comes from a cross between Mandarin Cookies and Pink Panties, two plants that have been blazing a trail in the American and European cannabis scenes for years. What can we say at this point about Cookies genetics? What if we also improved it with genetics from a Kush hybrid between such as Pink Panties?
Mandarin Cookies comes from the hands of Ethos Genetics, one of the most reputable and respected American cannabis breeders currently working and creator of other top-shelf hybrids such as Ethos Apex F1 or Orange Kush Cake. He famously said when he saw the result of the first test of this cross between Girl Scout Cookies and Mandarin Sunset, with 18 females: "They're all keepers!", meaning that all 18 plants had characteristics worthy of making them what many call "elite clones".
Pink Panties is in fact a backcross of an OG Kush clone from the South Florida area, although what is striking is the plant used as the male in the backcross, a strain with Burmese origins. So, Pink Panties is OG Kush x (OG Kush x Burmese), which gives it a predominance of Kush genetics but with interesting fruity and sweet notes in its flavour and aroma.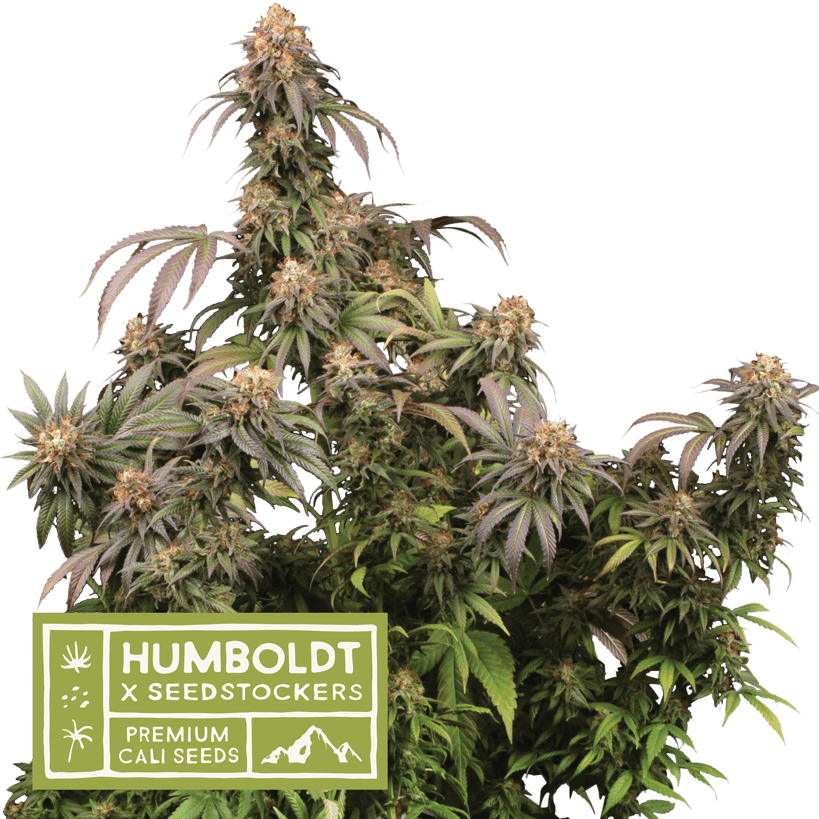 Growing Mandarin Panties
Growing Mandarin Panties does not require special knowledge or modern facilities, as it is an easy-to-grow cannabis plant, with no special needs and is adaptable to all kinds of growing techniques and environments. It has the vigour of the Cookies line and the yield of Kush, with a structure that features a dominant main stem and a good number of secondary branches.
Indoor cultivation
The indoor flowering phase lasts between 9 and 10 weeks, although due to its vegetative vigour we can switch it to flowering much earlier than other plants that need a longer growth period. Its growth structure is compact, although with the help of apical pruning and thanks to its vigour we can take advantage of cultivation methods such as the SCROG technique.
https://www.alchimiaweb.com/blogen/scrog
If you want to maintain this compact size during flowering, it is advisable to change the photoperiod when the plants are about 25-30cm tall, so that you can achieve a SOG without too much effort and with colas completely covered with flowers. However, we will need a larger number of plants to cover the same growing area than in the case of using the SCROG technique, for example.
Outdoor cultivation
Outdoors, Mandarin Panties will be ready to harvest between late September and early October in the Northern hemisphere, and late March to early April in the Southern hemisphere. As is often the case in outdoor growing, if planted in the ground early in the season, the final yield can be astounding, with dense, resin-laden flowers.
Despite the hard buds, Mandarin Panties is a good mould-resistant strain for humid climates, standing up to pathogenic fungus attacks (in these cases, we recommend using trichoderma and supplemental silica to ensure good defences). In any case, yields are very high whether grown indoors, outdoors or in the greenhouse, with an above-average production of terpenes and cannabinoids.
Características de Mandarin Panties
Mandarin Panties is an Indica-dominant hybrid suitable for all types of growers, from beginners looking for something easy and productive to professionals looking for risk-free, high-yielding plants. Yields are very high under all circumstances, and the relatively long flowering time is compensated by the hardiness and short vegetative period required.
Its high THC content, which can reach 28%, combined with its particular terpene profile, produces a relaxing and pleasant effect suitable for a wide range of activities, from a walk in the hills to reclining and reading for a while... it will be hard to find something you don't feel like doing! The organoleptic qualities of Mandarin Panties are complex and intense; we can appreciate marked Cookies and earthy notes, although with clear herbal and citrus undertones. A delicious combination that lingers on the palate for a long time and almost seems to be chewable.
As you can see, this is a high yielding, easy to grow strain that can be cultivated in any system or environment, rewarding the grower with copious crops of rock-hard buds, whether they choose the photo-dependent or auto-flowering version (both feminised, of course). We can't wait to hear what you think of it!
Happy growing!
The articles published by Alchimiaweb, S.L. are reserved for adult clients only. We would like to remind our customers that cannabis seeds are not listed in the European Community catalogue. They are products intended for genetic conservation and collecting, in no case for cultivation. In some countries it is strictly forbidden to germinate cannabis seeds, other than those authorised by the European Union. We recommend our customers not to infringe the law in any way, we are not responsible for their use.