Masters of Rosin 2018
Every year in the weeks around Spannabis, the Catalonian city of Barcelona plays host to a multitude of events, competitions, workshops and seminars as the great and good of the global cannabis scene flock to the city to enjoy the company of like-minded folk from around the world. This year one of the biggest events of off-Spannabis was the Masters of Rosin competition organised by one of the top clubs in the city HQ Barcelona and hosted by solventless pioneer Nikka T of Colorado's Essential Extracts.
First edition of Masters of Rosin Barcelona
This was a different proposition from the usual cannabis cups, for one thing it was the first ever Rosin-only competition, and for another thing it was judged exclusively by professionals from the cannabis sector, picked for their expertise in this relatively new solvent less extraction technique called rosin. In this first edition of the contest the judges panel was comprised of such big names as DNA Genetics, House of the Great Gardener, Frenchy Cannoli, Ripper Seeds, R Kiem Seeds, Dabinator, Sasquash, La Kalada, Yellow Brick Labs, and Nikka T himself, as well as one very fortunate member of the team here at Alchimia.
The event took place over the course of the week leading up to Spannabis, and was much more than a simple cannabis cup, with a whole range of activities planned for all those in town, starting on Monday with a Meet & Greet with Hash Queen Mila Jansen of Pollinator fame and continuing on Tuesday with a demonstration and workshop from leading Chilean rosin press manufacturers Jarz, showing the crowd how to press the highest quality non-solvent extracts.
Wednesday saw Cali Terpenes hold a workshop and tasting session, where they demonstrated the different applications for their terpenes, such as in concentrates, or combined with food and drink, and gave the crowd a chance to sample the results. On Thursday evening one of the judges, world-renowned hashishin Frenchy Cannoli was in HQ for a Meet & Greet, followed by one of his famous Hookah pipe sessions, loading the traditional pipe with the finest grade hashish and sharing the experience with all those present, as well as sharing his extensive knowledge and passion for resin and the history of it's production and use.
On Friday there was another Meet & Greet, this time with the creators of Grow Diaries, an interesting app to track and document your grow, enabling growers to compare results and get advice from more experienced gardeners and improve techniques.
During the day on Saturday Nikka T gave a live hash making demonstration, making bubble hash or Iceolator with some of HQ's Orange Cream flowers. During the workshop Nikka treated us to a great deal of hints and advice about the art of solventless resin extractions, freely sharing the knowledge born from years of experience. We saw some of the new techniques in hash making fresh from the US, in particular the use of a freeze-dryer to dry the hash through the process of lyophilisation, resulting in a much lighter-coloured end product with a higher terpene content.
On Sunday it was again the turn of Nikka T to host a live rosin pressing workshop where, using a Sasquash press, he made rosin from the hash he'd washed the previous day. Over these two days those lucky enough to attend were treated to some fascinating and revealing information from a humble yet highly skilled extract artist. Big thanks Nikka T!
Saturday was the last day of voting for the jury of professional judges, who had been given since Monday to evaluate the 49 samples entered in the competition, with three criteria: aroma, flavour and effect. The entries were divided into two categories, with 33 flower rosin and 16 hash rosin entries. The judges who were also participating in the competition were not given their own entries to evaluate, so nobody was able to vote on their own work and influence the result in their favour.
Each sample was supplied sealed in a ziplock mylar bag, given a number (F1-33 & H1-16) and stamped with a unique QR code linking to an online voting system, enabling the judges to check and revise their scores over the week as they pleased and allowing the organisers to keep up to date on the scores given by each of the judges. This turned out to be a highly convenient way to judge such a large number of entries in a relatively short time, with no need for pencil and paper or messy note taking. The biggest challenge as a judge was in rating the effect of each sample, with so many to try it wasn't always easy to leave enough time between one dab and the next to enable us to differentiate between the different highs produced by each sample. We did our very best though, trying most entries several times over the course of the week, and doing as thorough a job as humanly possible!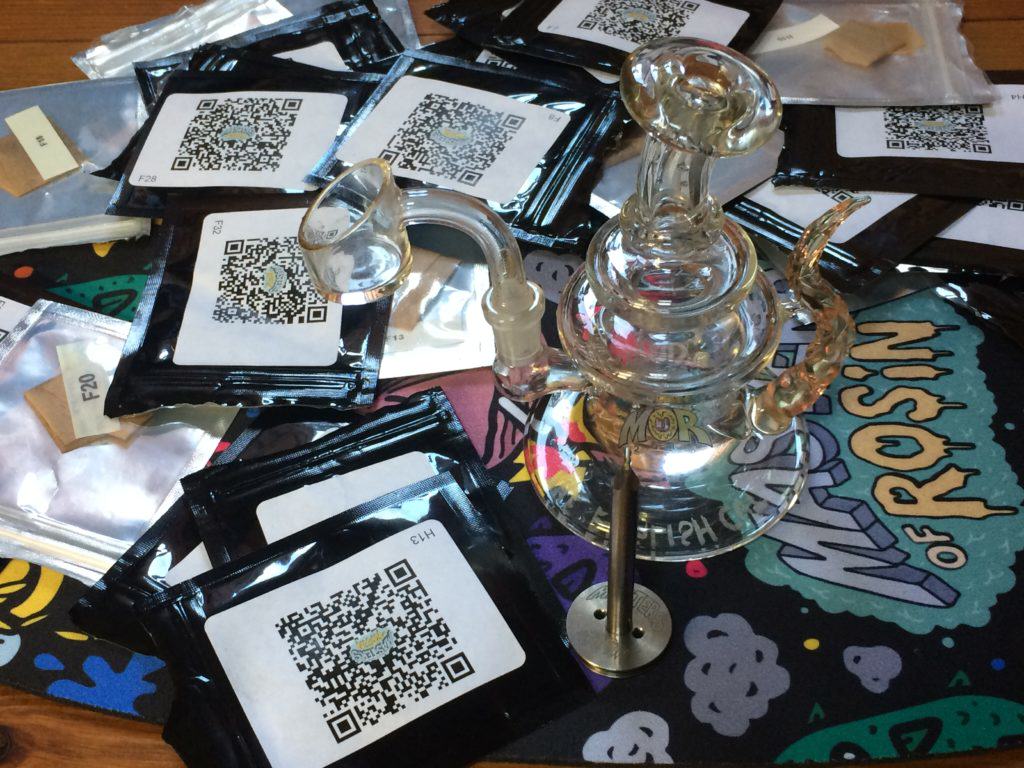 Judging the flavour and aroma however was much easier, and before long it became very clear that the overall standard of entries was very high indeed, with some very intensely aromatic and high quality extractions entered. Indeed, in each category there were 7 or 8 samples of the highest possible quality, making it really challenging to decide on the winners. Inevitably there was a small handful of entries of a very poor quality, which unfortunately were put in even starker contrast by the incredibly high standard set by the rest of the competitors. Hopefully these competitors were able to attend some of the rosin workshops held during the week, get some expert advice and learn new techniques so they can improve their extractions and come back next year with a higher standard of product good enough to win.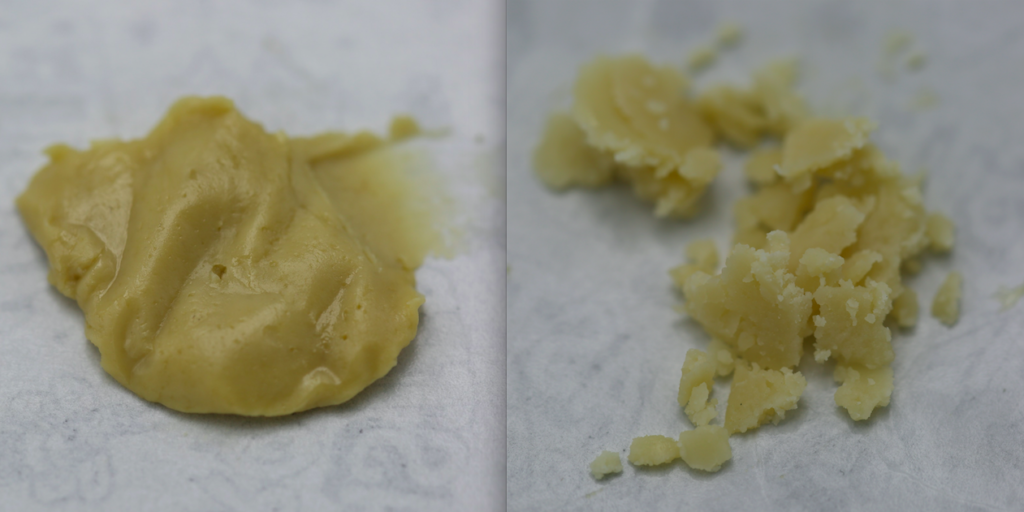 Finally, Saturday evening arrived and with it the moment for the awards ceremony. HQ was in full party mode and packed to the rafters with competitors, judges, guests and the club's members, all eager to hear the decision of the jury. Nikka T gave a great speech thanking all the judges and competitors before announcing the results to great acclaim, with the prizes being shared between the USA (Field Extracts/Terp Hogz), the UK (Team 10 & Underground Originals) and Barcelona (Ripper Seeds & R Kiem).
Results of 2018 Masters of Rosin:
Flower Rosin:
Old School by Ripper Seeds
Oregon Diesel by R Kiem Seeds
Headbanger by Team 10
Hash Rosin:
Zmoothie by Field Extracts/Terp Hogz
Sour Diesel by Ripper Seeds
Disco Biscuit by Underground Originals
Here at Alchimia we'd like to say a big thank you to the team at HQ Barcelona and Masters of Rosin for all their hard work organising this great new event and for giving us the opportunity to form part of the judges panel. We'd also like to say thanks to all the competitors and sponsors for their contribution, however small. We're already looking forward to the second edition in 2019!
The articles published by Alchimiaweb, S.L. are reserved for adult clients only. We would like to remind our customers that cannabis seeds are not listed in the European Community catalogue. They are products intended for genetic conservation and collecting, in no case for cultivation. In some countries it is strictly forbidden to germinate cannabis seeds, other than those authorised by the European Union. We recommend our customers not to infringe the law in any way, we are not responsible for their use.