Medical marijuana news, December 2015
Australia will allow to grow cannabis for medical studies
Australian health minister Sussan Ley announced on October 17th that a new legislation will allow to cultivate marijuana for scientific research and medical trials, thus ending a prohibition coming from 1967.
The three most populated Australian States (Victoria, New South Wales, Queensland) promised to organize studies on the efficiency of cannabis to alleviate terminally ill patients, controlling severe epilepsy in children, as well as for the treatment of side effects of chemotherapy.
The assistant of the health minister, Stephen Jones, stated: ?We need to put in place, by working with the states and territories, uniform criminal laws to exempt people from the fear of prosecution if they?ve got legitimate access to medicinal cannabis for an approved purpose?. (Source: The Guardian)

Mexico authorizes the use of medical cannabis for an epileptic girl
Graciela, an 8 years old girl from Mexico, suffers from the Lennox-Gastaut syndrome, a severe form of epilepsy that leads her into up to 400 seizures per day. Doctors performed several cerebral radio-surgery interventions and tested 19 different medical treatments on her, without ever obtaining positive results. But on August 17, 2015 a judge has authorized Graciela?s family to import and use Cannabidiol (CBD), one of the main cannabinoids of the cannabis plant that has demonstrated to be effective for treating this type of severe epilepsy.
Former Congressman Fernando Belauzaran, declared that "The little Graciela just removed the first brick of the wall of this absurd prohibition" and adds "demonizing a plant is the most stupid thing you can do in the 21st century". (Source: El Siglo de Torreon)
American football players authorized to consume medicinal cannabis
A new organization called Gridiron Cannabis Coalition has just been created in the United States to offer the possibility of using medical marijuana to professional football players. Created by former NFL player, Kyle Turley, this coalition is dedicated to the advancement of medical marijuana in the modern age.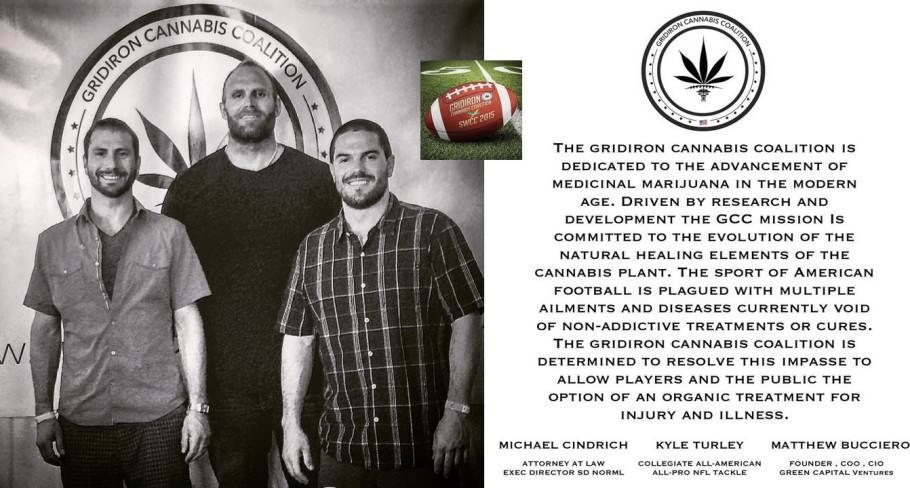 The founders explained that "The sport of American Football is plagued with multiple ailments and diseases currently void of non-addictive treatments or cures.  The GCC is determined to resolve this impasse to allow players and the public the option of an organic treatment for injury and illness through Cannabis". (Source: Gridiron Cannabis)
Chile is going to grow the world's biggest crop of medicinal cannabis
On the 26th of October, 2015 the Government of Chile authorized the creation of the biggest therapeutic marijuana crop in the world, with almost 7000 plants. Half of the harvest will be used to treat people with cancer, refractory epilepsy or chronic pains. The other half will be intended to medical investigation and research, and in particular to the National Institute of Cancer. (Source: SIPSE.COM)
Therapeutical cannabis authorized in Croatia
In mid-October 2015, the Health Ministry of Croatia allowed the use and sale of derivative products from cannabis for medicinal use. Now, doctors can prescribe this medication for many diseases including cancer, multiple sclerosis, epilepsy, or AIDS. The distribution of these products derived from marijuana - in the form of oil, capsules or topical ointments - will be performed by 8 pharmaceutical companies.
The reason for this decision comes after the arrest of a 37 year old patient who suffers from multiple sclerosis, Huanito Luksetic, who generated a strong mobilization of the media and the population, with the objective of allowing him to continue using his therapeutical marijuana. (Source: Agence France Presse)
Creation of the Spanish Observatory of Medicinal Cannabis
At the beginning of October 2015, in Madrid, the Spanish Observatory of Medicinal Cannabis (OECM) was created, whose objective is to promote, coordinate and implement activities and projects focused on the knowledge of the properties and the medicinal uses of marijuana and its derivatives.
The OECM brings together the leading experts of medical marijuana in the Spanish territory, such as Dr. Joan Parés and Dr. Mariano García de Palau, as well as the researchers Manuel Guzmán, Cristina Sánchez and Guillermo Velasco, known for their  work on the cannabinoids against cancer of the Complutense University of Madrid. (Source: FAC)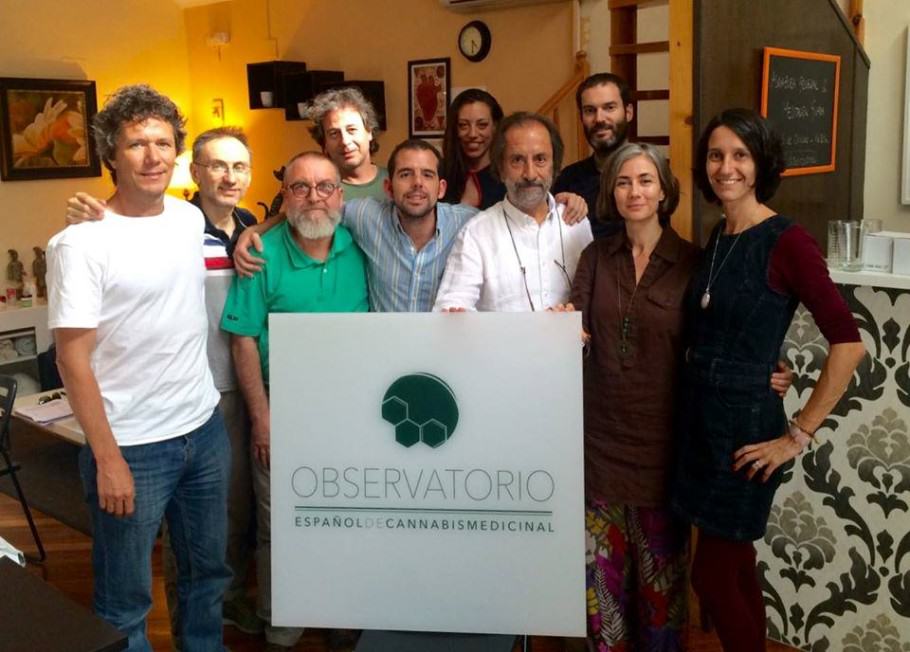 Sweden: a man has been authorized to grow his own medicinal marijuana
Sweden is one of the countries with the world's strictest laws in respect of marijuana, practicing the old principle of "zero tolerance": the mere use of marijuana can lead to jail. Thus, it's been surprising that Andreas Thörn - 36 years old - has just been absolved from growing medical marijuana for his personal use, which he consumes daily to relieve the pain he is suffering since his serious motorcycle accident.
Some medications derivative from marijuana, like Sativex, are available in Sweden, but they aren?t easy to get and are very expensive, and it?s for this reason that several patients choose growing their own cannabis for personal use as an alternative option. After this decision, the Swedish police had the obligation to give Andreas back the 100 grams of marijuana resulting from his last crop, which had been confiscated from his home. (Source: Sveriges Radio)
In France, cannabis continues banned
Reading this news, we might think that all countries are starting to understand that marijuana is a plant capable of reducingthe pain of many patients, a fundamental right that shouldn?t be denied.
All countries? With the exception of a small country populated by uncompromising and stubborn politicians, who fell into the cauldron of pharmaceutical industry, which gives them superhuman strength when it comes to fight against common sense and compassion. Thus, it's in the country of human rights where we find several patients who only ask for using marijuana to relieve their pain in a natural, effective and safe way.
Between July and August 2015, Laurent Puisais - a 52 years old man who suffers from multiple sclerosis since the age of 25 - conducted a hunger strike to attract the attention of the media about the unavailability of Sativex, a medication approved in France, but of which the commercialization is delayed since months ago because the manufacturer and the government do not agree on the sale price. (Source: France 3)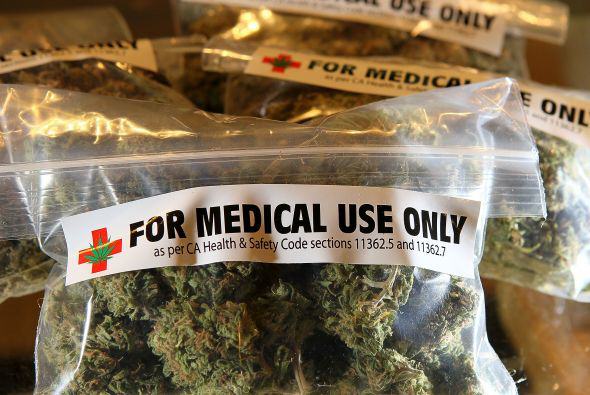 After a big protest action supporting his cause, Laurent created an association to ask for a fast-tracked authorization of the commercialization of treatments composed of therapeutical cannabis on the French market: The SEP-POSSIBLE Association.
There are other patients penalized by the French legislation: we can also speak about Jeff's case, who suffers from Neuralgia and who must travel to Holland regularly to buy medicinal marijuana in the pharmacy (Bedrocan). Unfortunately, the customs services confiscated his medicine lately in a control realized during the way back home despite presenting the recipe of his doctor and the official roles.  (Source: La TéléLibre)
CBD to safe newborn babies
The pharmaceutical company GW Pharmaceuticals has obtained in August 2015 the FDA approval to offer a form of intravenous administration with Cannabidiol (CBD), intended to cure neonatal hypoxic-ischaemic encephalopathy (EHI), a form of severe - and sometimes fatal - brain damage caused by a lack of oxygen during birth.
This medication was also approved by the European Medicines Agency to treat perinatal asphyxia, another term used to describe EHI, which affects 2 births over 1000, so it would concern between 12.000 and 24.000 babies each year for the whole of the United States and Europe. In these cases, 35% of these babies die quickly, and 30% will have permanent disabilities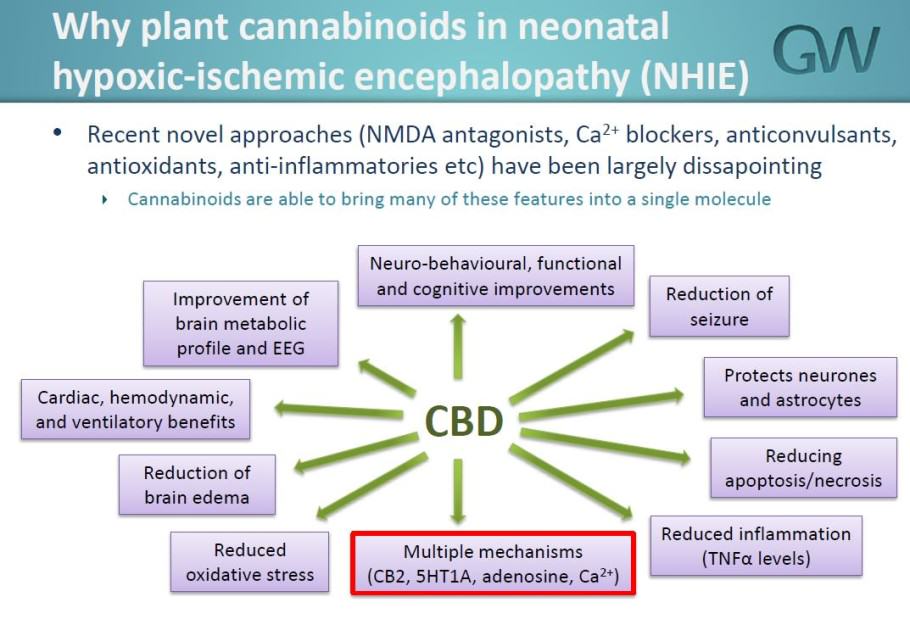 Up to now, there isn?t a treatment against hypoxic-ischaemic encephalopathy and the only thing that has sometimes been considered is inducing hypothermia (33.5°C) to the baby, a risky technique that needs specialized equipment to get relative results. On the other hand, CBD doesn?t have any toxicity and features few side effects, and it would then be thousands of babies that can be saved every month  thanks to a cannabis-based medication. (Source: GW Pharmaceuticals)
A study confirms that the use of medical cannabis isn?t dangerous
In Canada, a team of researchers from the McGill University Health Centre has just completed a national study on the safety of therapeutical marijuana in patients suffering from chronic pain. Their results show that a use of 3, 5g per day of medical marijuana for one year hasn?t caused any undesirable/serious side effect with respect to patients who didn?t use this treatment. (Source: Journal of Pain)
To finish this article, we recommend you this new documentary produced by Zack Klein about Raphael Mechoulam, the great scientist at the forefront of modern scientific research about marijuana and the different medicinal properties of this millenary plant.
https://www.youtube.com/watch?v=-MlnpydINpA&feature=player_embedded
The articles published by Alchimiaweb, S.L. are reserved for adult clients only. We would like to remind our customers that cannabis seeds are not listed in the European Community catalogue. They are products intended for genetic conservation and collecting, in no case for cultivation. In some countries it is strictly forbidden to germinate cannabis seeds, other than those authorised by the European Union. We recommend our customers not to infringe the law in any way, we are not responsible for their use.