Medical marijuana news, February 2015
Advances in medical marijuana in Israel
Israel government modified on September 2014 its law on medical marijuana, allowing all doctors to prescribe this natural medicine which was, until then, only distributed in a few clinics and medical facilities.
There are currently around 18.000 patients using medical cannabis in Israel, a number that could easily reach 40.000 people in 4 years. The list of diseases suitable to be treated with marijuana is getting longer and longer; Pediatric Epilepsy and Post-Traumatic Stress Syndrome have just been added recently.
The larger marijuana clinic in Israel is called Tikun Olam. Its team has just published a report on the effects of therapeutical marijuana in more than 2.000 patients with different medical conditions: cancer (68%), chronic pains (6%), neuropathic pains (5%), digestive disorders (3%)...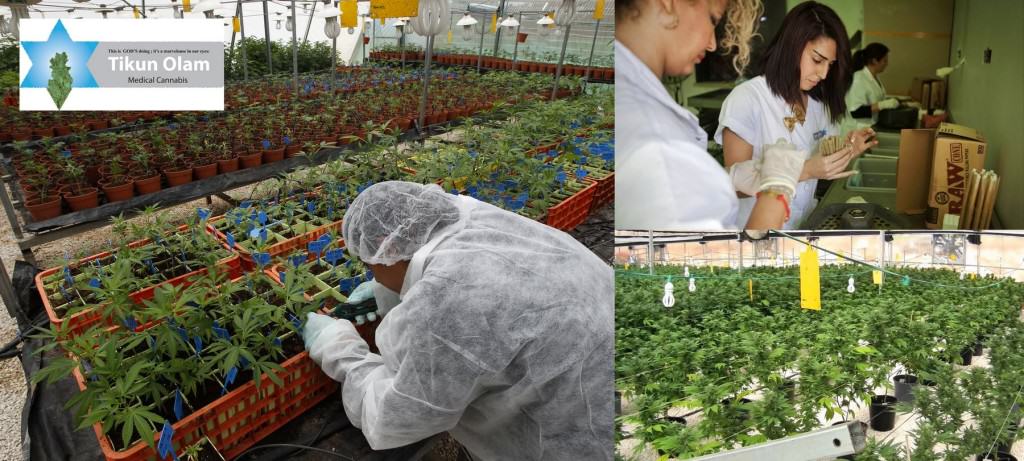 The first interesting result is that 95,5% of patients felt that marijuana helped them to combat their disease and symptoms. More than 90% of them asserted that they felt a relief in their pains, while most of them also felt an overall improvement of their health, appetite and sleep. The report also stresses that more than 97% of patients did not felt adverse side effects resulting from using cannabis.
But the most significant result is probably the reduction of the consumption of other medicines as a consequence of using marijuana, around 75%. The number of patients that did not need other medicines  but cannabis raised from 428 to 1095. As a consequence of this treatment, there is not a single patient using more than 7 medicines. Before the treatment, 127 patients were taking up to 22 medicines every day.
The average consumption of patients was 1,4 grams per day and patient, being the classic joint the most popular way of consumption (without tobacco, of course!).(Source: Tikun Olam)
The French Health Minister, allergic to cannabis
This week, in France, our friends Sebastien Béguerie and Antonin Cohen presented Kannavape, an electronic cigarette with hemp extract and hence CBD, a non-psychoactive cannabinoid with several interesting properties: relaxing, anti-inflammatory effect,...(Source: Vice.com
Despite the non-prychoactivity of this product, and the fact that it is manufactured from a legal plant in France (hemp with less than 0,2% of THC), Health Minister Marisol Touraine quickly announced that the sale of this product would be forbidden and that she would ask the Justice to intervene since this was a case of incitement to marijuana consumption.
Is is really a shame that someone with such an important position in the government, responsible for the health of millions of citizens, can misunderstand things like that, showing her complete ignorance regarding the marijuana/hemp issue. Recreative smokers look for the effects of THC, and since this electronic device uses only CBD it wouldn't be suitable for their needs. From her point of view, she should rush into forbidding grape juice, which could be easily linked with wine!
The developers of Kannavape stress the ineffectiveness of French legislation on cannabis: "When Marisol Touraine declares that there is a public health issue here she is right, but the problem is not Kannavape . The problem here is the inactivity of our gevernment regarding a risk policy on cannabis, as well as the lack of medical research on the possible therapeutical applications of cannabinoids".
It was known that this product would cause controversy in france, but anyone expected that it would also be issues with the distribution of the product to neighbouring countries like the U.K.. Indeed, French authorities have cancelled all orders to Kannavape - and shippings from them - this past Thursday, what will surely complicate the task of these French entrepreneurs. (Source: Libération)
First cannabis clinics in Barcelona and Montreal
The first office offering treatments based on cannabinoids has just opened in Barcelona. The clinic is run by Dr. Mariano García de Palau, member of the International Association for Cannabinoid Medicines.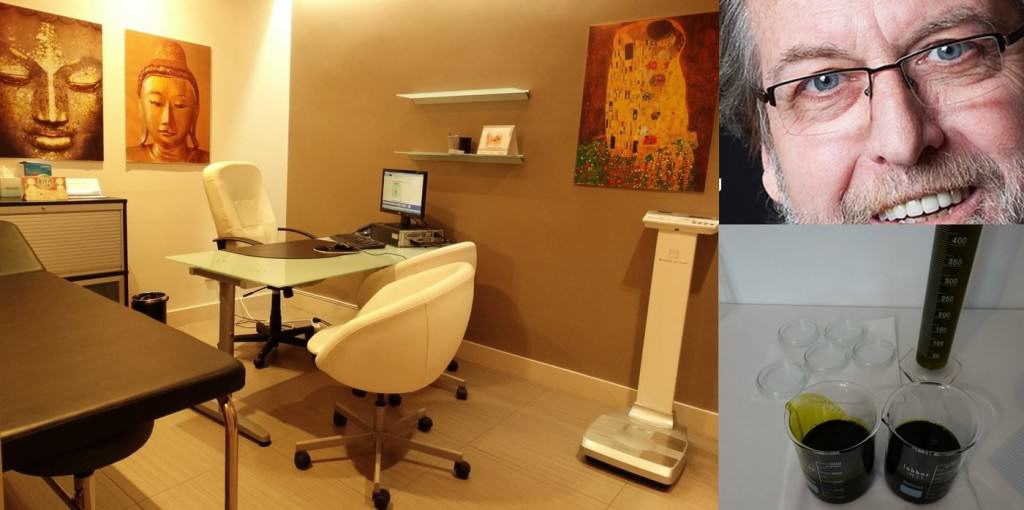 Depending on each case, the doctor can propose different forms based on the patient's needs (capsule, spray,...) with different cannabinoid contents (THC, CBD,...), always monitoring the evolution of the patient. (Source: Barcelona Cannabis Clinic)
The first marijuana clinic ever in Quebec has also opened its doors, located in the center of Montreal. It is run by 5 doctors, which offer assistance, recipes and advices on the manipulation and use of cannabis.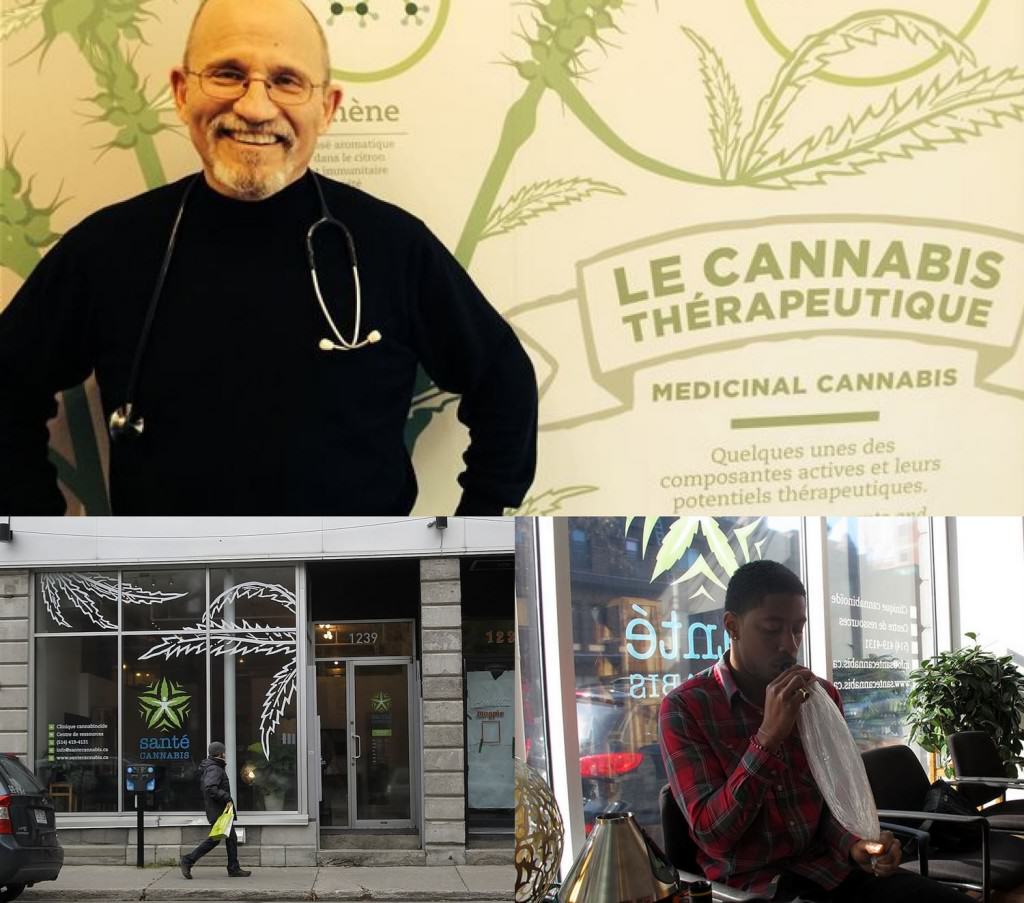 The clinic's director, Dr. Michael Dworkind, states that they are very happy to collaborate with the College of Physicians of Quebec. (Source: Ici Radio Canada)
New legislation to protect medical cannabis in the USA
The American Senate has just approved - 13th December - a new historic legislation on cannabis, which forbids the Department of Justice to interfere in the different programs related to medicinal marijuana that are being developed in each State. President Barack Obama claimed on 15th December that he would sign this new document asap.
In detail, it is an amendment to the law of expenditure provisions , which does not allow the Department of Justice to use funds - out of 1.100.000 million dollars - to impede the States to implement their own laws, thus legalizing the use, distribution, possession or cultivation of medicinal marijuana. Hemp-based products were also included in this amendment.
Sam Farr, member of the House of Representatives, commented this new legislation: "It is a great day for common sensesince now our federal dollars are going to be smartly spent to pursue criminals insted of medical patients".
It is then an excellent new for more than 2.5 millions of therapeutical users of cannabis in the USA (2014 estimation) who will be able now to use their natural medicine legally, with the only prerequisite to live in some of the states where marijuana is legally dispensed. At this moment, 24 states authorize the medicinal use of marijuana, a number that will quikly increase if we take a look at the different bills planned for 2015, directed to the rest of the states of the USA. (Source: Los Angeles Times)
Efficacy of marijuana against pain
A research involving more than 2.400 women with chronic pain - especially fibromyalgia - shows that cannabis is the best option for treating it. Up to 80% of the women treated claimed an improvement in their health.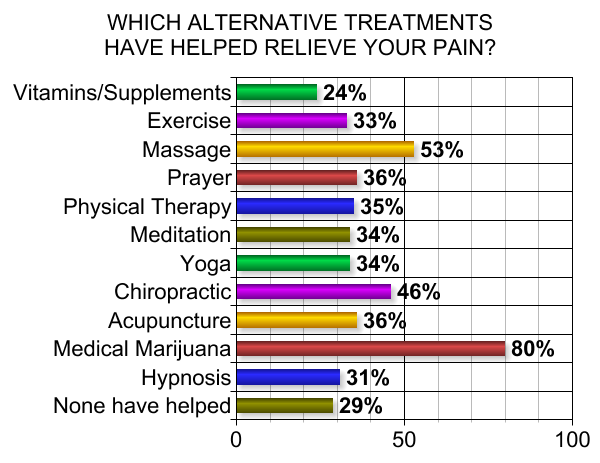 Sadly, cannabis is still one of the less used medicines available, since lots of patients fear violating the law. It is the case of a woman from Kentucky who suffers from fibromyalgia, back pains, osteoarthritis and an autoimmune disease, who confess: "A friend came to visit me in Kentucky, and he had some medicinal cannabis with him. After a few puffs I felt better, it helped me more than all the medicines I had been taken until then. But medicinal marijuana is not legal here, in Kentucky". (Source: American News Report)
FDA aproves the use of CBD for cerebral tumors
The North American agency for the regulation of medicinal products has authorized recently Insys Therapeutics to distribute a CBD Cannabidiol-based medicine for treating glioblastoma multiforme, the most agressive and common form of cerebral tumors.
This means that the US government understands that scientific proofs justify using cannabinoids for treating the human brain. We should not forget that, according to most studies, the maximum efficacy of cannabinoids occurs when they act in natural sinergy with each other, as is the case of cannabis plants in natural form instead of the isolated form.
This pharmaceutical company has also permission from the FDA to use CBD to treat certain severe forms of pediatric epilepsy (Dravet syndrome and Lennox-Gastaut syndrome). Furthermore, many other requests have been made, such as the use against anorexia and weight loss associated to AIDS patients, nausea and vomits from chemotherapy, or against cocaine, amphetamine or opiate addictions. (Source: Insys)
Help Seth Green to reach California
Seth Green is a 24 year old man with cerebral palsy, multiple sclerosis and epileptic seizures, resulting from a stroke (ACV). Medicinal marijuana is helping him to support his delicate health condition, efficiently relieving his strong pains.
But Seth lives in Tenessee, where medicinal marijuana is still not available. He would love moving to California, where the therapeutical use of marijuana is legal since years ago. This campaig of support is intented to raise funds for helping Seth to move to California with his mother, where he will be able to treat his diseases with cannabis.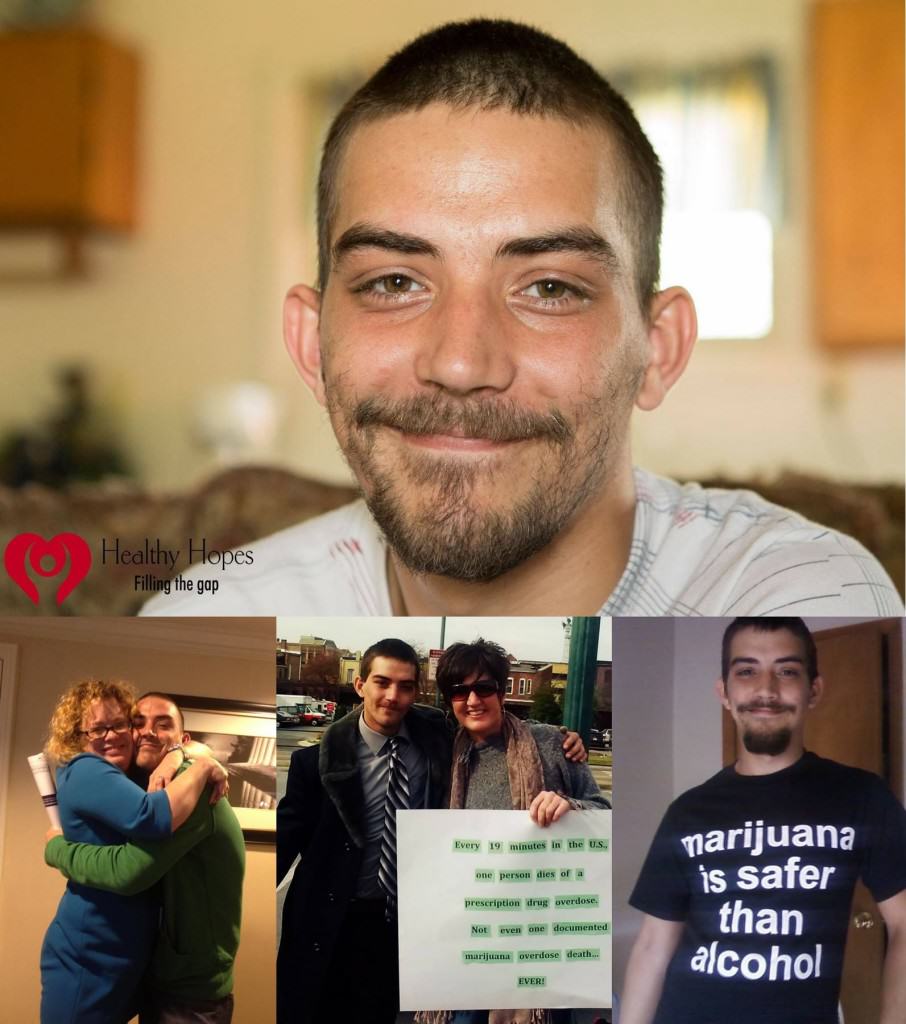 Seth states that "I don't know how much more pain I can endure. I hate violating the law, but I just can't live with this pain. I would like to lessen it in the best possible way, without using medicines that only mask my symptoms and increase the possibilities that I become an addict".
He adds: "I have a very tough life with this cerebral palsy, the pains are getting worse day by day, and as I get old it is more and more hard. Marijuana alleviates the contractions of my throat and chest, helping me to breath normally and also reducing both anxiety attacks and epileptic seizures".
Seth's health is quickly worsening, both at physical and mood levels. He needs to move to California as soon as possible, this is why your help could really save his life.
Australian Prime Minister endorses medicinal marijuana
Tony Abbott, Australian Prime Minister, declared in September that he endorses the therapeutical use of cannabis. He claims that "if a drug is needed for medicinal purposes and dispensed without danger, then there should not be any doubt about its legality. If a drug is really not dangerous, then it should be available wherever it is useful".
Medicinal marijuana is advancing in Australia, particularly by the influence of Dan Haslam, a 24 year old man who is trying to draw attention to the medicinal use of cannabis for treating nausea caused by chemotherapy, the treatment that he is following against his terminal cancer. (Source: The Sunday Morning Herald)
Funds for research on medicinal marijuana in Denmark
The different Danish political parties have accorded to allocate 145 million dollars to a research fund on the therapeutical effects of marijuana plants. It is a first and very important step towards a change in the current cannabis legislation in Denmark, whose capital, Copenhague, is particularly known for its district called Christiania, a hippy neighbourhood where marijuana use is widely spreaded. (Source: Le Mag)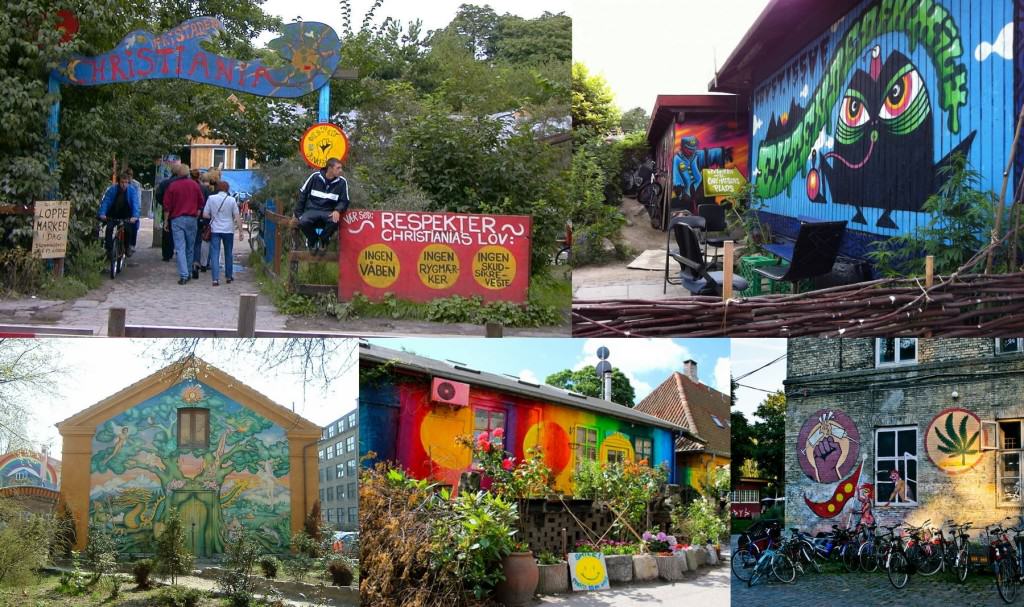 The articles published by Alchimiaweb, S.L. are reserved for adult clients only. We would like to remind our customers that cannabis seeds are not listed in the European Community catalogue. They are products intended for genetic conservation and collecting, in no case for cultivation. In some countries it is strictly forbidden to germinate cannabis seeds, other than those authorised by the European Union. We recommend our customers not to infringe the law in any way, we are not responsible for their use.