New American strains, winter 2020-21
New American strains, winter 2020-21
In the last few months, we have introduced new genetics from several American seed banks, some of which we already had in stock, such as Prolific Coast Seeds or Massive Creations. However, the biggest novelty without a doubt is Dark Horse Genetics, creators of strains as popular as Dosi Sherbet, and owners of growing facilities and dispensaries both in California and Colorado, with more than 10 years of experience as breeding professionals and producers of new and amazing hybrids.
As you'll soon see, their strains derive from really exclusive lineages, many of which are their own, so they are far removed from more commercial clones and genetics in order to provide flavours and effects that are very unusual and hard to find in other seed banks' catalogues. This, of course, does not mean they don't use any elite clones, but the richness and variety of their menu also stem from a lot of work behind the scenes selecting mother plants.
Let's see some of these novelties in relation to the American genetics we have added during the last three months.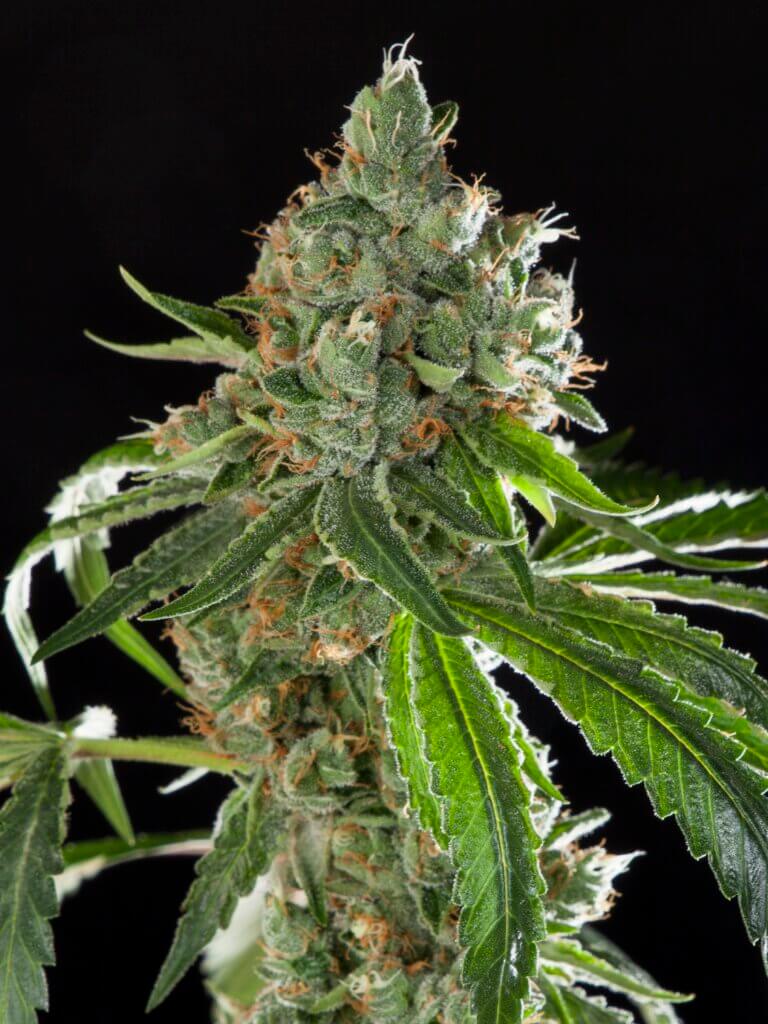 Bloody Zundae by Dark Horse Genetics
As stated, we are delighted to have expanded our Dark Horse Genetics' offering in our seeds catalogue. One of the most popular strains from this prestigious company is Bloody Zundae, a spectacular cross of Cannarado Genetics' Sundae Driver and Thanoz (Zkittlez x Bitch Slap) from DHG own line. Broadly speaking, this plant is easy to grow and offers impressive results, especially in terms of aroma and flavour, though its THC content also makes its powerful and stimulating effect worth mentioning.
Given this strain's high production of glandular trichomes, is ideal for resin extractions, especially when choosing the right specimen, which will pass on its incredible flavour mainly when processing fresh plant material. And, as you can imagine from the mother plants used, this strain combines the creamy, sweet and smooth flavour of Sundae Driver with Thanoz's tangy fruit notes... a real treat! Available in packs of 12 regular seeds.
Gelatomo by Elev8 Seeds
Elev8 Seeds is an excellent seed bank we introduced in our previous instalment (Autumn'21), and the creators of some of the best hybrids of the moment. Today we want to discuss one of their most popular strains - Gelatomo, a cross between two award-winning plants... Yes, we are talking about Gelato#33 (also known as Larry Bird) and Mamiko Seeds' GMO, two of the most sought-after clones of the last few years that have become true gems in their own right.
Gelatomo is an average yielding strain, yet it makes up for it with a fast flowering period (8-9 weeks) and rock-hard flowers completely covered with trichomes; a real delight for the lovers of resin concentrates. This strain's aroma is creamy and sweet, with strong earthy notes that linger on the tongue. It's one of the most potent hybrids of this list and it's available in packs of 6 feminized seeds in Alchimiaweb.
Dos Santos by Massive Creations
A three-way cross between Nubia and a hybrid of Zkittlez and Adonai (Russian Kush LA Cut x Silver Tooth x Sweet Tooth), Dos Santos by Massive Creations is an Indica-dominant plant with a robust and vigorous growth, and excellent yields both indoors and outdoors. This plant's flowering period is relatively short, just 8-9 weeks for indoor grows and ready to harvest at the end of September outdoors and in the Northern Hemisphere.
Its flavour is a mouth-watering cocktail of Kush, herbal and floral notes with hints of citrus and ripe fruits, while the high is a balanced mix of physically relaxing and mentally stimulating effects, which is ideal to relieve stress, elevate the mood and promote a positive attitude. In addition, and considering the high THC and CBD levels of the mother plant Nubia, it's not uncommon to find some specimens with very interesting cannabinoid ratios for many patients. You can find this strain in our website in packs of 10 regular seeds.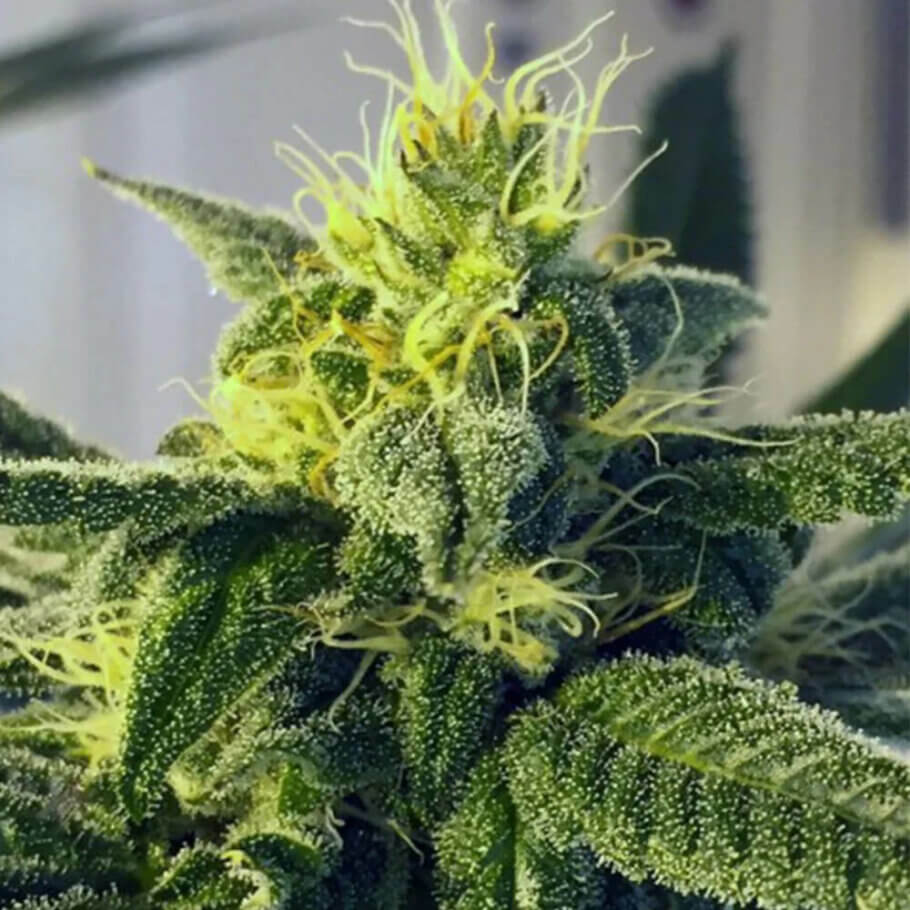 Orange Blossom Fizz by Dark Horse Genetics
We are continuing this review with the amazing Orange Blossom Fizz by Dark Horse Genetics, an Indica/Sativa hybrid with a flavour and aroma reminiscent of the best tropical drinks. The result of the cross between Orange Mint and Joe's Lemonade is one of this company's stellar varieties, which is easy to grow and produces excellent yields in any set-up, indoors, outdoors, organic, hydroponic, etc.
This plant offers an average/high dry flower production, while the thick resin layer that covers its buds boasts a very high THC content which produces a euphoric and uplifting initial effect, followed by a pleasant sensation of calmness and well-being. It's a true champion that makes the almost 10 weeks of indoor flowering worthwhile, and you can buy it in packs of 10 regular seeds.
Cake Bomb by Prolific Coast Seeds
Another seed bank that we also covered in our previous post dedicated to new American cannabis strains, Prolific Coast Seeds, now surprises us with their Cake Bomb, a hybrid of the famous Do-Si-Dos by Archive Seed Bank and their own stellar mother plant of Kush origins ( a "clone only" named PCS1), and created by Koma from PCS from various Kush hybrids such as Wifi, Casper OG, and Scotts OG. In short... intense Kush notes and extreme resin production!
Once it switches to the flowering phase, this specimen will stand out from the rest due to its marked stretching during the first few weeks, as well as its fast-flowering, which won't last more than 8 or 9 weeks. As you would expect from its mother plants, the Kush aromas are very intense, with the strong creamy and fuel notes characteristic of this type of flavours, that fill out your mouth and feel as they can be chewed. You will find this strain in packs of 12 regular seeds on our website.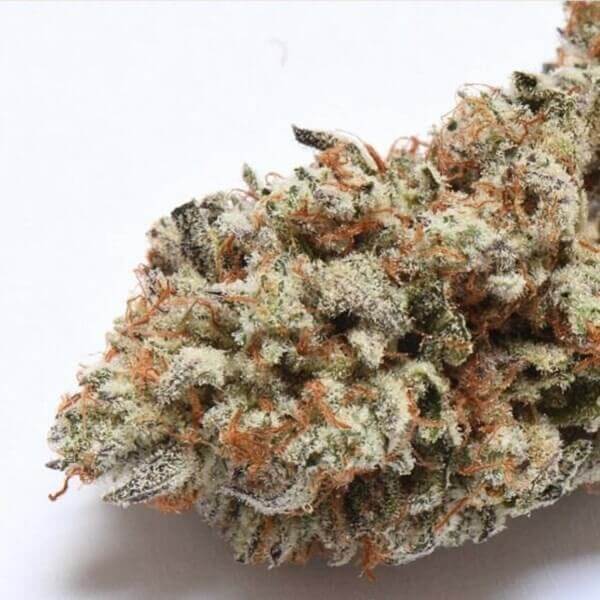 And that's all for today from our review of some of the new US cannabis strains of last the 3 months; we'll see you in our next instalment of new American varieties at the end of spring. And remember: if you are interested in this type of plants, you can check out the extensive catalogue available in our US Genetics category.
Happy growing!
The articles published by Alchimiaweb, S.L. are reserved for adult clients only. In France, the age of majority is set at 18 years old. Consult your country's legislation and obey it. Alchimiaweb, SL is a Spanish company governed by Spanish law and can not, in any case, be held responsible for any misuse or non-compliance with the laws and regulations specific to each country, in relation to the articles published on its Blog. We remind you that the cultivation of cannabis seeds on French territory is strongly prohibited by law. We do not encourage our customers to break the law in any way and are not responsible for their use.