Presenting Cult Classics Seeds
The origins of Cult Classics Seeds
Cult Classics Seeds is a cannabis seed bank created by Marcus Boarder, a North American grower who discovered cannabis more than 20 years ago. For the past 10 years, he has dedicated himself to the preservation of cannabis genetics and the creation and reproduction of cannabis varieties with very high concentrations of cannabinoids for effective therapeutic use. Cult Classics Seeds offers varieties in both feminised and regular seed formats.
Most of the strains in this bank's cannabis seed catalogue have high concentrations of THC, in addition to the other cannabinoids commonly found in cannabis resin. Therefore, in Cult Classics genetics, we can find other less common compounds such as CBD or CBGA - which offer anti-inflammatory and anxiolytic effects - and also THCV, which generally provides a feeling of euphoria and tends to suppress the appetite.
Thanks to the impeccable selection work carried out by the Cult Classics team, focusing on genetics with unique flavour profiles and with especially intense and interesting effects, Marcus was named one of the most promising new breeders by High Times magazine in 2016. One of these selections, Xenu, also won first place in the dry sift category at the 2016 Emerald Cup.
Cult Classics Seeds' cannabis varieties
The Cult Classic Seeds catalogue is made up of exceptional plants, a great example being one of the flagship strains, Cement Shoes, available in feminised seed format. This is a particularly popular variety in the United States because it is so easy to grow while offering really vigorous growth. Cement Shoes is a strain that offers all the flavours of the Cookies family alongside a stimulating cerebral high accompanied by very powerful body effects that can glue you to the sofa for hours as if you were wearing a pair of cement shoes!
Another variety that needs to be highlighted here is Unicorn Sherbert, also available as feminised seeds and born from the union between the famous Sherbert (Girl Scout Cookies x Pink Candy) and Kurple Fantasy, a Purple OG Kush with an excellent reputation. Unicorn Sherbet offers unique flavours, the buds are a sweet caramel, with a delicious blend of berries and fuel typical of OG Kush genetics. A very fast flowering variety, it will need just 8 weeks of flowering to reach harvest time. The result will be a crop of top-shelf buds, as tasty as they are powerful thanks to especially high THC levels.
Finally, Wedding Fantasy is a hybrid combining the famous Wedding Cake with Kurple Fantasy, resulting in one of the strains with the highest resin production in our catalogue. It is easy to grow and will be able to produce excellent yields regardless of the grower's experience. The extremely fragrant buds swell so much that we recommend that you install some kind of support during flowering to hold the excess weight. You really have to make sure you don't have anything planned after consuming Wedding Fantasy, as the effect is very powerful and some tasks can be difficult for a few hours afterwards. The flavours are intense, combining creamy berry cake notes with hints of lemon and vanilla, all set against an undertone of true OG Kush character.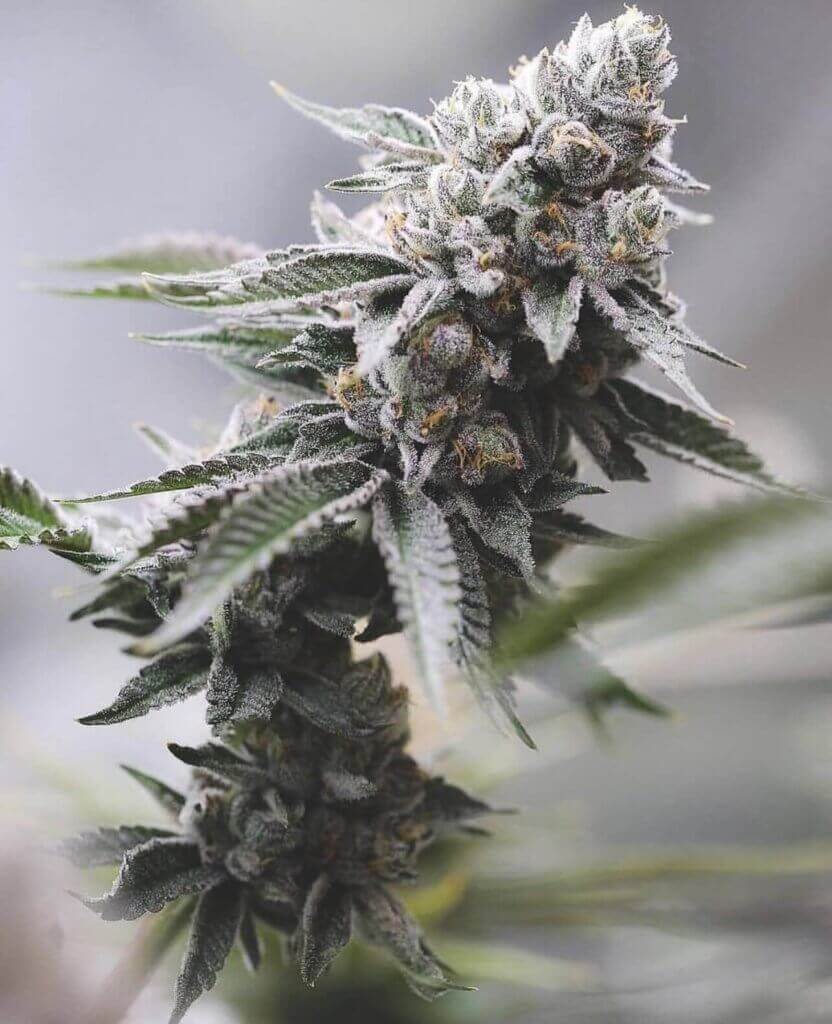 Cult Classics Seeds, a safe bet for quality!
This is just a small taste of the genetics available in the Cult Classics Seeds catalogue. Here we have presented three feminised varieties, which are ideal to give you an idea of the type of genetics offered by the bank, but we recommend that the growers most interested in these genetics also take a look at the regular cannabis seeds offered by this seed bank, you will find exceptional strains to make selections and have clones with incomparable characteristics.
Te deseamos excelentes cultivos de cannabis, tanto en interior como en exterior, y esperamos que encuentres tu nueva genética favorita en el increíble catálogo de semillas de cannabis deWe wish you excellent cannabis crops, both indoors and outdoors, and we hope that you'll find your new favourite strain in the incredible seed catalogue of Cult Classics Seeds.
Happy growing!
The articles published by Alchimiaweb, S.L. are reserved for adult clients only. We would like to remind our customers that cannabis seeds are not listed in the European Community catalogue. They are products intended for genetic conservation and collecting, in no case for cultivation. In some countries it is strictly forbidden to germinate cannabis seeds, other than those authorised by the European Union. We recommend our customers not to infringe the law in any way, we are not responsible for their use.