TH Seeds arrive at Alchimia
The history of TH Seeds
TH Seeds is a Dutch cannabis seed bank founded in 1993 by the American entrepreneur Adam Dunn (Woodstock, N.Y), who began in Amsterdam in a café called C.I.A. (Cannabis In Amsterdam). There he also based the headquarters of the first hemp products shop in Europe called HempWorks, that also belongs to Adam. During the 90?s, apart from a seed shop, the C.I.A. became a focal point for information on cannabis and hemp products. This didn?t go unnoticed and Robert C. Clark described them at the time as being ?the epicentre of the cannabis world?.
Since its creation, the intention of TH Seeds has been to bring innovative and rarely seen genetic varieties to Europe, working with distinct American lineages very hard to find in Europe at the time. The eagerness to steer clear of fashionable varieties of the time (Northern Lights, Skunk, Shiva?) gave rise to what today we consider to be modern classics like Bubblegum or S.A.G.E. (Sativa Afgan Genetic Equilibrium).
Cannabis varieties from TH Seeds
TH Seeds brought a clone of the Original Bubblegum from the USA (Indiana) and was the first to sell Bubblegum seeds in 1994. This strain rapidly became popular and was grown by numerous professional growers and sold in many Dutch coffee shops and has since won an infinite amount of cannabis awards. Bubblegum Hash won 3rd prize in the 1996 Cannabis Cup, and came second in the Hash Bash the same year. In the recent Expogrow 2015, TH Seeds were champions of the extract category for a BHO(butane honey oil) of Bubblegum and the same variety was given 3rd best Sativa as well as second best resin (hash) the previous year.
The next variety imported into Holland by TH Seeds from the central Californian mountains was S.A.G.E., a mainly Sativa variety with a touch of Haze and spice, with an exceptional yield inherited from the Afgan parental strain. It has a high level of THC, more than 20% has been demonstrated in various editions of the High Times Cannabis Cup. Because of its problem free growing and quality of production, S.A.G.E. is one of the most common strains grown by the fans of this type of marijuana. Last year (2014), it was named second best Sativa in Expogrow Irun.
Since the success of those initial varieties, TH Seeds has introduced many others to the market including the spectacular Chocolate Chunk, an Indica with sweet Kush flavour and a narcotic effect, and Heavy Duty Fruity, known for its spectacular yields and strong citric odour, and The Hog, mostly Indica and winner of the High Time Cannabis Cup in 2002, that has a knock-out narcotic and relaxing effect found in very few varieties.
In 2006 two new varieties were introduced into the TH Seeds catalogue; one principally Sativa strain was a cross between the famous S.A.G.E. and the Sour Diesel varieties, called Sage ?n Sour. The other, a devastating Indica, is a cross between the mythical G-13 and the L.A. Kush called MK-Ultra, a clear reference to the secret American mind control study of the 50?s. MK-Ultra won the 2015 Barcelona Social Club Cup and was placed 3rd in the Denver High Times Cannabis Cup.
TH Seeds offers regular seeds in packs of 10, or feminized seeds in packs of 5 or 10. Their catalogue presents a wide range of strains featuring Sativas, Indicas and balanced hybrids. Some of their best strains that are predominantly Indica (apart from the aforementioned MK-Ultra) are Darkstar (Purple Kush with Mazar-i-Sharif), Critical Hog (Critical Mass with The Hog) and Burmese Kush (Burmese Kush with OG Kush). Within the predominantly Sativa range we would highlight Wreckage (Arcata Trainwreck with S.A.G.E.), Lambo (Jamaican Haze with Jamaican Purple with Super Afgani) and Electric Lemon G (G13 with Lemon G with NL#5), all of which have an euphoric and stimulating effect.
Obviously, there is also space for balanced Indica/Sativa hybrids within the TH Seeds range. Good examples of these are Akorn (Afgani with South Africa), Kushage (S.A.G.E. with OG Kush) and A-Train (Mazar-i-Sharif with Arcata Trainwreck E32). As we can see, this Dutch seed bank offers a large range of varieties to suite all tastes, within which we are sure you will find what you are looking for. If you are fans of cannabis extracts you should know that some of their varieties are authentic champions and its worth checking out the list of awards given to TH Seeds that can be found at the end of this post that may help you choose your next champion!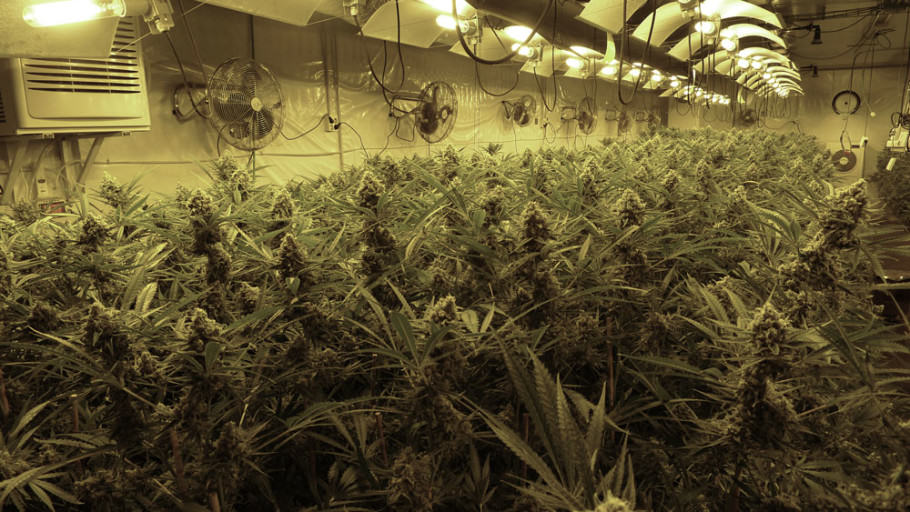 Due to the change in the marijuana regulations in the USA, Adam Dunn moved to Colorado in 2010 in order to manage his business in a safer legal context than that of Holland or Europe in general. Today, together with his business partner Douglas Mignola, he is co-owner of three companies related to cannabis: TH Seeds, Hemp HoodLamb and HempWorks. We hope to continue enjoying their magnificent strains of cannabis for many years to come!
Awards won by TH Seeds
Over the 20 years of its history, TH Seeds have developed into one of the most decorated cannabis seed banks in the world in different events and cups. Frankly, we find their list of awards amazing, judge for yourself:
1995 - Cannabis Cup: Kal-X hash, 3rd in the hash category
1996 - Cannabis Cup: Bubblegum hash, 3rd in the hash category

1996 - HasH Bash: Bubblegum hash, 2nd in the hash category 

1998 - Cannabis Cup: S.A.G.E. 3rd in the THC category (21%)
1999 - Cannabis Cup: S.A.G.E. 3rd in the THC category
1999 - Cannabis Cup: S.A.G.E. hash, 2nd in the hash category
1999 - Cannabis Cup: S.A.G.E. hash, 2nd in the THC category (46%)
2000 - Cannabis Cup: S.A.G.E. hash, 1st in the hash category
2001 - Cannabis Cup: S.A.G.E. 2nd in the best variety category voted by the press
2001 -  Cannabis Cup: S.A.G.E. named best Sativa (High Times) by writer Kyle Kushman
2002 - Cannabis Cup : The HOG, 1st in the Indica category
2003 - Cannabis Cup : MK-Ultra, 1st in the Indica category
2004 - Cannabis Cup : MK-Ultra 2nd best Indica, Sage ?n Sour 3rd best Sativa
2005 - Cannabis Cup : 3rd in seeds with Kushage and 1st and 2nd in the hash category
2008 - Cannabis Cup : Resin Seed Company wins 3rd in the category of Sativa with Cannatonic, a cross of MK-Ultra & G-13 Haze.
2009 - 4-20 Cup : Wreckage, 3rd in the hash category
2010 - Cannabis Cup : Cold Creek Kush, 2nd in the Indica category
2011 - Cannabis Cup : Electric Lemon G, 2nd in the Sativa category
2012 - Expo Grow Cup : Darkstar, 3rd in the Indica category
2014 - BIO Cannabis Cup: S.A.G.E., outright winner
2014 - Social Clubs Barcelona: MK-Ultra, 1st in the Indica categor
2014 - Cannabis Cup Denver: MK-Ultra, 3rd in the Indica category
2014 - Expo Grow Cup: S.A.G.E., 2nd in the Sativa category
2014 - Expo Grow Cup: Bubblegum, 3rd in the Sativa category
2014 - Expo Grow Cup: Bubblegum, 3rd in the hash category
2015 - Spannabis: Bubblegum, 3rd in the hash category
2015 - Social Clubs Barcelona: MK-Ultra, 1st in the Indica category, voted by the public
2015 - Social Clubs Barcelona: Akorn, 1st in the Indica category
2015 - BIO Cannabis Cup: Sage?n Sour, 3rd best variety
2015 - Spannabis Malaga: Sage?n Sour, 2nd in the hash category
2015 - NW Cannabis Classic-Tacoma: MK-Ultra, 1st place best hybrid
2015 - UCLA Cup: MK-Ultra, 3rd in the Indica category
2015 - Expo Grow Cup: Bubblegum, 1st in the BHO category
2015 - Expo Grow Cup: M.O.B., 2nd in the Indica category
2015 - Expo Grow Cup ? Social Clubs: S.A.G.E., 1st in the Sativa category