Das Domina Haze Produkt ist nicht mehr katalogisiert.
Ähnliche Produkte wie Domina Haze
Kannabia
1 samen
Nur 3 Einheiten übrig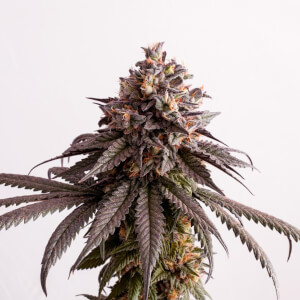 Kannabia
1 Samen
Ausverkauftes Produkt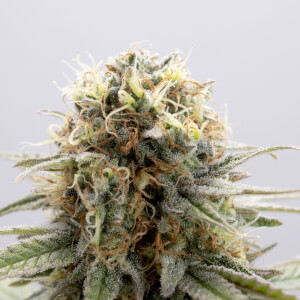 Kannabia
1 samen
Ausverkauftes Produkt
---
Geschenk
Bei Jedem Einkauf
Sichere
Zahlung
Diskreter
Versand
Kostenloser
Transport (*)
Entschuldigung, Inhalt auf Englisch, wir übersetzen dieses. Produkt und bald werden Sie es in Ihrer Sprache haben.
Domina Haze, from the seedbank Kannabia, is a marijuana plant created from three of the most internationally well known genetics like Jack Herer, Black Domina and Super Silver Haze marijuana .
From the offspring of these crosses came a cannabis hybrid strain with sativa plant structure being vigorous in growth and flowering. During its growth it will create some long branches with medium internodal distances with a large and broad dark green leaves, genetic inheritance of Black Domina.

In bloom we'll be able to see how this beautiful lady will create a long clusters of flowers being voluptuous, compact and very resinated which contain a clear predominance Haze flavor.
Its high THC levels of 18% will cause a gradual rise effect, euphoric but without causing anxiety in the consumer. Its excellent calyx-leaf ratio will facilitate its manicure, harvesting it in just 65 days.

For indoor growing of Domina Haze it is recommended not to give more than 14 days of growth as its Haze genes will give a final height of about 80cm with 400gr/m2 productions in 7L capacity pots.

Growing it outdoors, its branched growth may eventually include several m2 wherever it planted, ideal for growing in SCROG with a production of 500 gr per plant being harvested in the first week of October.
Features of Domina Haze from Kannabia:
Genetics: Domina Haze (Black Jack x Haze)
Indoor yield: 400 g m2
Outdoor yield: 500 gr per plant
THC: 15-18%
Harvest Indoor: 60-65 days
Outdoor harvest: First week of October