E-Liquid Greeneo Melon Puff CBD 10ml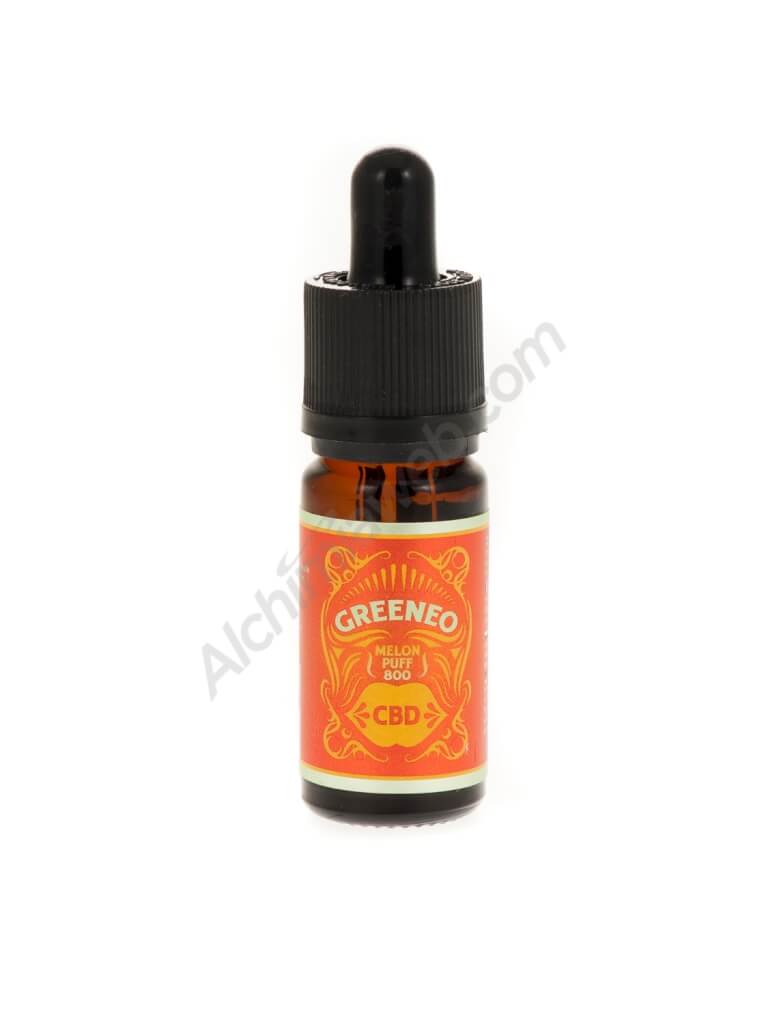 E-Liquid Greeneo Melon Puff CBD 10ml
Geschenk
Bei Jedem Einkauf
Sichere
Zahlung
Diskreter
Versand
Kostenloser
Transport (*)
Entschuldigung, Inhalt auf Englisch, wir übersetzen dieses. Produkt und bald werden Sie es in Ihrer Sprache haben.
Alchimiaweb.com presents Greeneo Melon Puff CBD vaporiser e-liquid, with ripe melon aroma and 0.5%, 1%, 2%, 4% or 8% CBD content. It is a great e-liquid to enjoy using your favourite vaporiser.
Greeneo Melon Puff CBD E-Liquid, with sweet melon aroma
This e-liquid is made of 80% propylene glycol (PG) as a base and 20% vegetable glycerine (VG), which provides a liquid and aqueous texture, and enhances its aroma to the maximum.
It is compatible with all atomisers available on the market (claromizers, repairables and Pod type), so we can enjoy this e-liquid in all vaporisers efficiently without any problem.
Water-soluble food grade aromas have been added to this base to reproduce the ripe melon flavour. These high quality aromas are totally harmless to health, emulating as much as possible the desired flavour.
Greeneo Melon Puff CBD E-Liquid, with 0.5%, 1%, 2%, 4% and 8% cannabidiol
It does not contain any colouring agents or artificial preservatives, once opened in order to avoid oxidation it is enough to keep it away from sunlight, heat and air contact as much as possible.
The Cannabidiol content comes from an extract of industrial hemp cultivated under the European Union standards for organic growing, completely free of heavy metals or of undesired pesticides.
Packed in 10ml glass jars with dosing pipette. Each 1 ml contains: 0.5% - 5mg CBD, 1% - 10mg CBD, 2% - 20mg CBD, 4% - 40mg CBD and 8% -80mg CBD.
Greeneo Melon Puff CBD 10ml e-Liquid vaporiser info:
E-liquid with CBD to consume in a e-liquid vaporiser
CBD from extract of industrial hemp cultivated organically in Europe
Available in 0.5%, 1%, 2%, 4% and 8% CBD
Contains food grade flavours
Replicates ripe melon aroma