E-Liquid Greeneo Red Puff CBD 10ml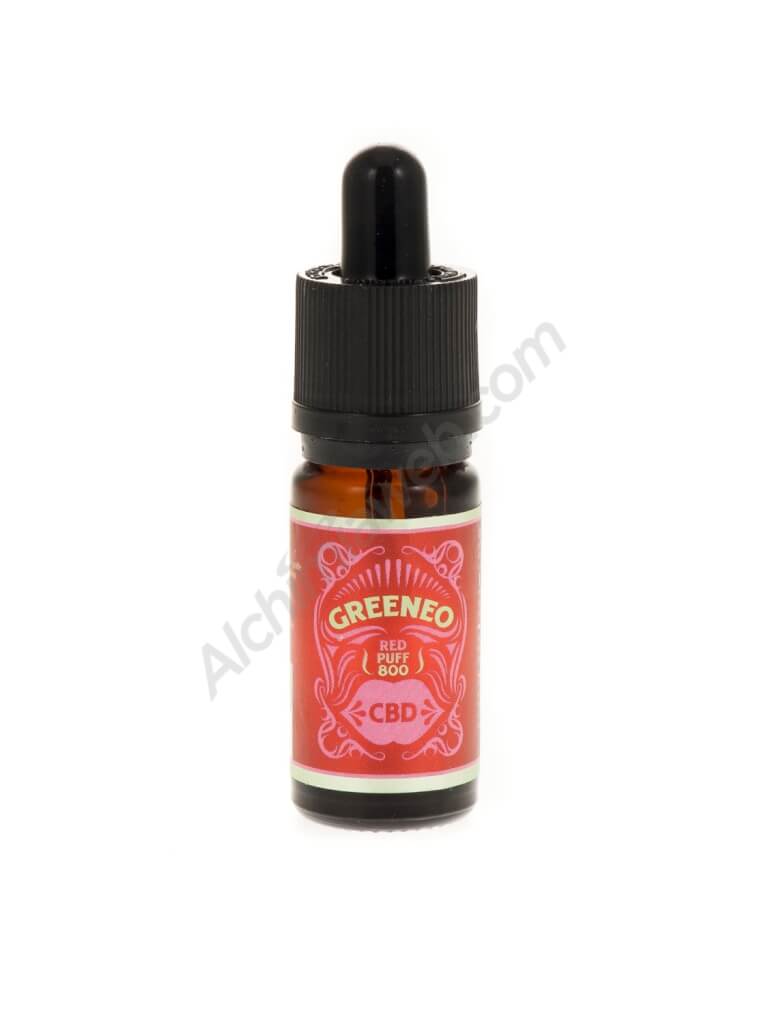 E-Liquid Greeneo Red Puff CBD 10ml
Geschenk
Bei Jedem Einkauf
Sichere
Zahlung
Diskreter
Versand
Kostenloser
Transport (*)
Entschuldigung, Inhalt auf Englisch, wir übersetzen dieses. Produkt und bald werden Sie es in Ihrer Sprache haben.
We are glad to present Greeneo Red Puff CBD e-liquid, a wild strawberry flavoured vaporiser liquid. It is available at 0.5%, 1%, 2%, 4% and 8% CBD content. You can find it now at Alchimia Grow Shop.
Greeneo Red Puff CBD E-Liquid, wild strawberry aroma
This e-liquid is made of 80% propylene glycol (PG) as a base and 20% vegetable glycerine (VG), which provides a watery and light texture that enhances its flavour to the maximum.
It is compatible with repairable atomisers, claromisers and Pods. We can enjoy its aroma and the CBD effects without any problem in all these devices.
The wild strawberries and undergrowth flavour is obtained thanks to a combination of high quality water-soluble food grade aromas, totally harmless to health.
E-Liquid Red Puff CBD, with 0.5%, 1%, 2%, 4% and 8% cannabidiol
These e-liquids do not contain any preservatives or harmful artificial colouring agents. In order to maintain their properties for as long as possible once opened, we must keep it away from sunlight and heat.
The Cannabidiol content comes from an extract of industrial hemp cultivated under the European Union standards for organic growing, completely free of heavy metals, chemicals and pesticides.
Packed in 10ml glass jars with dosing pipette. Each 1 ml contains: 0.5% - 5mg CBD, 1% - 10mg CBD, 2% - 20mg CBD, 4% - 40mg CBD and 8% -80mg CBD.
Greeneo Red Puff CBD 10ml E-Liquid vaporiser info:
E-liquid with CBD to consume in a vaporiser
CBD from extract of industrial hemp cultivated organically in Europe
Available in 0.5%, 1%, 2%, 4% and 8% CBD
Contains food grade flavours
Replicates wild strawberry aroma