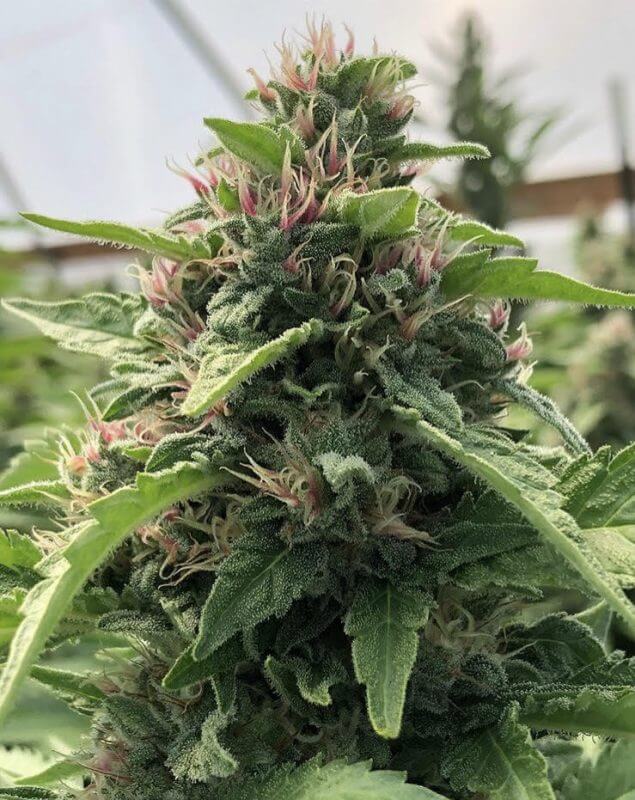 Geschenk
Bei Jedem Einkauf
Sichere
Zahlung
Diskreter
Versand
Kostenloser
Transport (*)
Entschuldigung, Inhalt auf Englisch, wir übersetzen dieses. Produkt und bald werden Sie es in Ihrer Sprache haben.
Alchimia Grow Shop is glad to present Papaya x THC Bomb by Purple City Genetics, a very strong feminised variety that offers an extremely fruity aroma.
It is a cross between Papaya strain (Jack Herer x Skunk#1 x Kush) and an extremely powerful and productive THC Bomb selection.
The result is a Indica dominant variety that develops vigorously. It is a plant with a bushy and woody appearance, which withstands well the cold and the heat and it is highly resistant to fungus infections.
Papaya x THC Bomb, with Jack Herer, Skunk#1 and Kush genetics
It matures after about 9 weeks, offering a high buds production with a yield of up to 500g per m2 cultivated in an indoor grow tent, and a yield of up to 600-700g per plant cultivated outdoors in open ground.
It is a medium size plant with a well-branched and compact structure, with short-medium distance internodes that provide a fairly dense appearance.
It is advisable to tutor it and space out the branches, also to prune the lower branches in order to maximise aeration and light penetration, thus enhancing production.
Papaya x THC Bomb, relaxing with an extremely fruity and sweet aroma
Its structure makes it a good choice for SCROG cultivation, provided that it has 3-4 weeks of vegetative growth as it shows a 25-50% stretching by the time it passes to the flowering stage.
The flowers offer a papaya, ripe fruit and strawberry chewing gum aroma with caramel touches and Skunk nuances. The aromas and flavours are enhanced by using a cannabis vaporiser.
It produces a powerful, long-lasting relaxing effect, inducing calm and well-being accompanied by a pleasant psychedelic euphoria.
Purple City Genetics Papaya x THC Bomb info:
Type: Feminised cannabis seed
Genetics: Papaya x THC Bomb
Indica dominant hybrid
Indoor flowering: 9 weeks
Outdoor harvest: Early October
Indoor yield: up to 500g per m2
Outdoor yield: up to 700g per plant