Das Pato#1 Produkt ist nicht mehr katalogisiert.
Ähnliche Produkte wie Pato#1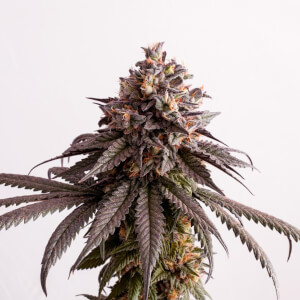 Kannabia
1 Samen
Nur noch 1 Einheit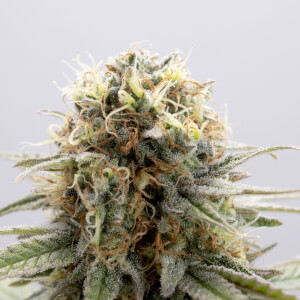 Kannabia
1 samen
Ausverkauftes Produkt
---
Geschenk
Bei Jedem Einkauf
Sichere
Zahlung
Diskreter
Versand
Kostenloser
Transport (*)
Entschuldigung, Inhalt auf Englisch, wir übersetzen dieses. Produkt und bald werden Sie es in Ihrer Sprache haben.
Pato# 1(Duck#1) from Kannabia Seed Bank is a cannabis strain crossing of a Skunk-Mango by a male of Mazar marijuana, resulting in a cannabis plant of great quality and yield.

The beginning of this strain falls back to a choice made years ago of a skunk hybrid strain which had the trait of having a smell and taste of tropical fruits. It's an easy to clone a plant with a survival outcome above a 95%.
To reduce the flowering time of this beautiful lady it were decided to cross it with an excellent Mazar male plant selected by the breeding team of Kannabia getting as result a more productive marijuana strain than the original mother.
Growing Pato # 1 (Duck#1):
During the growing of Pato #1 (Duck # 1) we find a plant with strong indica plant traits, its leaves are large and dark green.

It is characterized for being a vigorous plant grown outdoors, which can grow up to 3m height although it's to emphasize that during its growth it doesn't responds very well to high EC levels. It can be pruned to adapt it to growing in SCROG being so, able to occupy a large growing area of several square meters.

During its flowering period it provides very compact, bulky and weighty buds, which is the reason it's recommended to control the humidity and keep it in a 40% what will help to prevent the development of all kinds of mold like mildew or brotitis.

Its genetics is composed in part by an Afghan lineage so that this fantastic plant will be ready for harvest between late September and early October. Growing it indoors it will be ready to harvest in just nine weeks.

Kannabia recommends to don't go over EC levels of 2,4 points growing it on coco coir and in hydroponic systems there can be provided EC levels until 2.8 points without reach blocking the roots due to an salt accumulation. They would emphasize that the roots should be rinsed every week to avoid blocking them using these EC levels.
Features of Pato#1 (Duck#1) from Kannabia:
Genetics: Skunk x Mazar-Mango
Indoor Yield: 480 gr/m2
Outdoor yield: 450 gr per plant
THC level: 18-20
Flowering time on indoor: 65 days
Harvest time on outdoor: End of September