Das Pro-xl Kill 5 Produkt ist nicht mehr katalogisiert.
Ähnliche Produkte wie Pro-xl Kill 5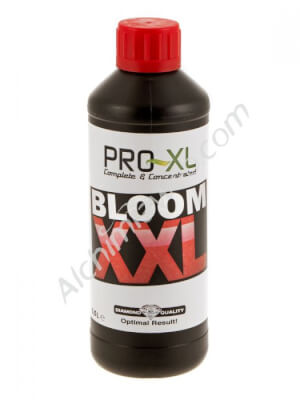 500ml
Ausverkauftes Produkt
30ml
Ausverkauftes Produkt
---
Geschenk
Bei Jedem Einkauf
Sichere
Zahlung
Diskreter
Versand
Kostenloser
Transport (*)
Entschuldigung, Inhalt auf Englisch, wir übersetzen dieses. Produkt und bald werden Sie es in Ihrer Sprache haben.
Kill 5 from Pro-Xl is a potent chemical insecticide agains spider mites that prevents this pest to develop resistance to insecticides in following generations. It also protects our marijuana plants from virus and bacteria. To apply if the pest presents resistance to the Pro-XL Kill.
This product is effective against adult mites during 2 weeks and 45 days against larvae and eggs. It difficults reproduction of insects, avoiding that they develop resistance to its active principle.
It is made from colloidal silver, being also effective against virus and bacteria and acting as light foliar nutrient.
Mix 30ml in 5 liters of water - enough for a 50m2 marijuana crop - and stir it thoroughly. Spray both over and under the leaves with the light off or right before it switches off. Repeat the treatment after 5 days if necessary.
Always use protective gloves and face mask, and wash your hands after using this product.
Pro-Xl Kill 5 features:
Insecticide against spider mite adults and eggs. Avoids resistance development and protects against virus and bacteria.
Efficacy against adults: 2 weeks
Efficacy against eggs and larvae: 45 days
Light foliar nutrient/stabilizer
Made from colloidal silver
Dosage: 30ml/5l
Use: Spray over and under the leaves with the lights off. Repeat after 5 days if necessary
Use protective gloves and face mask. Wash your hands after use.