Purple Punch X Watermelon Zkittlez by Purple City Genetics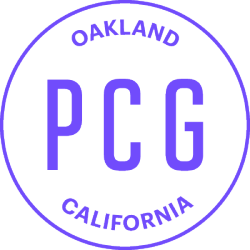 Purple Punch X Watermelon Zkittlez by Purple City Genetics
Geschenk
Bei Jedem Einkauf
Sichere
Zahlung
Diskreter
Versand
Kostenloser
Transport (*)
Entschuldigung, Inhalt auf Englisch, wir übersetzen dieses. Produkt und bald werden Sie es in Ihrer Sprache haben.
Here at Alchimiaweb.com we present Purple Punch X Watermelon Zkittlez from Purple City Genetics, a Sativa/Indica hybrid with a sweet, creamy and fruity aroma.
Purple Punch X Watermelon Zkittlez: Larry OG, Grand Daddy Purps and Zkittlez
Purple Punch has gained a reputation in the USA thanks to its impressive lineage (Larry OG AKA Lemon Larry and Grand Daddy Purps), a real treat of extreme psychoactive potency, just like Watermelon Zkittlez, famous for its intense sweet watermelon aroma and its cheerful, cerebral effect.
By combining these two outstanding cannabis cultivars, Purple City Genetics has managed to create a plant that develops with a hybrid structure in which a prominent main cola stands out, surrounded by many secondary branches that reach approximately half the plants' height.
It grows vigorously, compact and leafy with medium-distance internodes, and adapting well to both SOG and SCROG, as well as LST and other types of pruning and training.
Purple Punch X Watermelon Zkittlez, hard and extremely resinous buds
In addition, it is simple to grow, having no special requirements when it comes to feeding with the appropriate cannabis fertilisers, and it is robust, tolerating bad weather and the most common pests with it problems.
The flowers will be ready after about 60 days flowering, during which time it is capable of producing about 450-500g per m2 indoors, and about 600g per plant when grown outdoors, directly in the ground.
The flowers are fat, heavy and completely bathed in resinous trichomes, weighing down its branches and filling the plant with sticky and aromatic colas.
Purple Punch X Watermelon Zkittlez, relaxing, pleasant, psychedelic and creamy
The intense green of the leaves contrasts beautifully with the coating of shiny, white resin heads and the intense orange of its stigmas, which indicate that the flowers are ready, and give it a really mouthwatering appearance with loads of bag appeal.
Its aroma is complex, intense and penetrating, mixing creamy and sweet touches of confectionery, grapes, blueberries and muffins with nuances of sweet watermelon and floral notes which will flood your taste buds and will be greatly intensified if we inhale it in a cannabis vaporiser .
Its effect is powerful, relaxing and very enjoyable, soothing your muscles and calming your mind while transporting you to a world of pleasure and psychedelic euphoria.
Purple City Genetics Purple Punch X Watermelon Zkittlez info:
Feminised cannabis seeds
Indica dominant hybrid
Genetics: Purple Punch X Watermelon Zkittlez
Flowering indoors: 8-9 weeks
Harvest outdoors: Mid-October
Indoor yield: 450g/m2
Outdoor yield: 600g/plant
THC: High