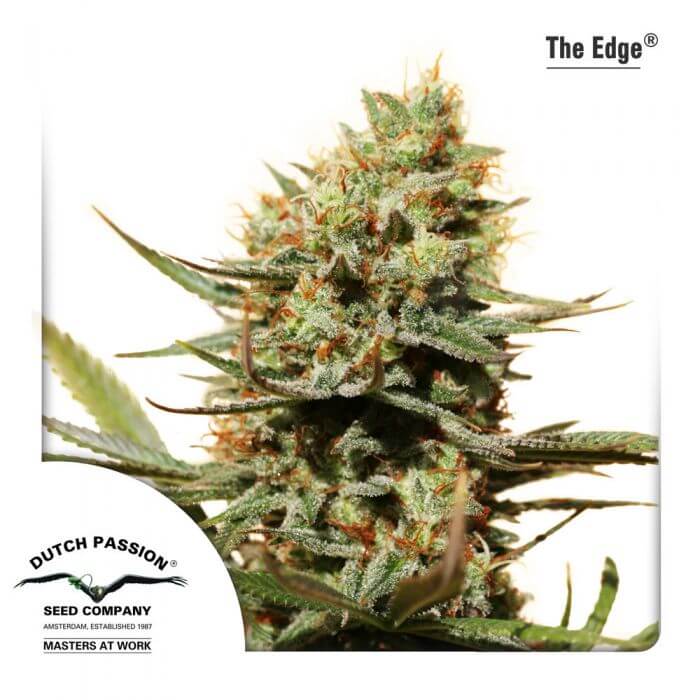 Free gift
with every purchase
Secure
payment
Discreet
shipping
Free
shipping (*)
Alchimia welcomes in its cannabis seeds catalogue The Edge, a feminized strain bred by Dutch Passion as a tribute to Skunk genetics , which produces large yields of high quality weed, with a potent and balanced stimulating effect.
The Edge cannabis strain is a 75% Sativa genetics, so it grows vogorously, producing lots of branches with long internodal distances. For this reason, Dutch Passion recommends high nutrient doses during the vegetative period. Strong and resistant, The Edge offers great results even in tough conditions, allowing cannabis growing beginners to easily harvest high grade quality marihuana.
The Edge is ready to harvest after 8 to 9 weeks of flowering, by the end of September if grown outdoors. It easily yields up to 500 gr/m2 of resinous buds, very fragant, with old school Shiva tones, complex and intense.
The Edge's powerful effect is initially stimulating and energizing, turning to a strong relaxing sensation after a while.
Dutch Passion's The Edge features:
Genetics: Unknown
Indica/Sativa: 25% - 75%
Type: Feminized
Yield: 500 gr/m2
Flowering Time: 8 to 9 weeks
Outdoor harvest: mid to end September
THC level: 17%
The Edge related products (Dutch Passion)