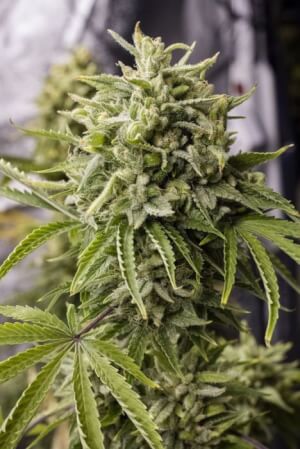 Free gift with every purchase
Bubba Kush Auto - Humboldt Seeds
Bubba Kush Auto from Humboldt Seeds is the autoflowering version of the classic Indica strain Bubba Kush, created for lovers of automatic strains. Now available in Alchimia Grow Shop.
This plant shows Indica structure, being compact and developing large, broad leaves. Its main stem stands out over the other branches, a huge, resinous cola surrounded by short side branches.
The Bubba Kush Auto is ready to harvest after 70 days from seedling, time in which it develops huge amounts of shiny resin glands that contrast with the purple/dark silver colour of the buds.
The smell and taste are earthy, with strong diesel notes. The effect is highly relaxing, suitable to relieve pains and treat sleep disorders.
Bubba Kush Auto from Humboldt Seeds features:
Genetics: Bubba Kush x Ruderalis
Type: Autoflowering feminised seeds
Mostly Indica autoflowering hybrid
Harvest: 70 days from seedling
Yields: Medium/High
Properties of Bubba Kush Auto - Humboldt Seeds
---
Bubba Kush Auto - Humboldt Seeds related products (Humboldt Seeds Organization)