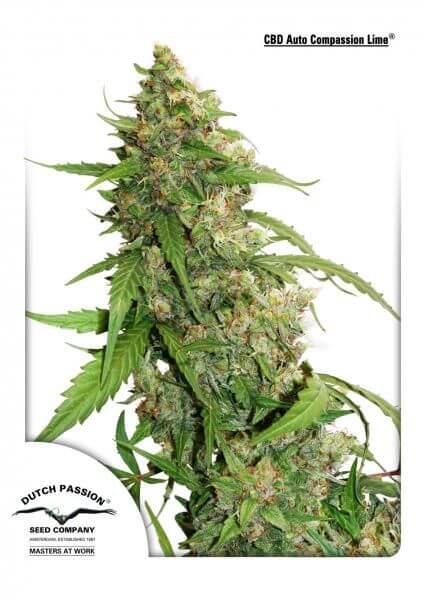 Free gift
with every purchase
Secure
payment
Discreet
shipping
Free
shipping (*)
Dutch Passion presents here the automatic version of their medicinal strain Compassion. To develop this AutoFem hybrid they've used the Daiquiri Lime genetics. Now available in Alchimiaweb's catalog of cannabis seeds.
CBD Auto Compassion Lime ends it life cycle in just 10-11 weeks from seedling, producing abundant harvests with notes of acid fruits and lemons.
Besides its intense citric scent, the most outstanding trait of CBD Auto Compassion Lime is its cannabinoid profile. It contains 8-9% THC and 9-10% CBD.
The effect is mainly body relaxing, with mild cerebral psychoactivity. It is then ideal for medical purposes.
Dutch Passion CBD Auto Compassion Lime info:
Genetics: Compassion x Daiquiri Lime
Type: Automatic and feminized seeds
Mostly Sativa hybrid
Complete cycle: 10-11 weeks
Yield: High
THC content: 8-9%
CBD content: 9-10%
CBD Auto Compassion Lime related products (Dutch Passion)