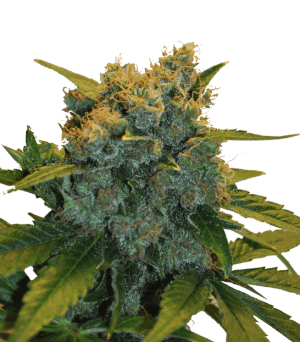 Free gift with every purchase
CBD Sensi Star
CBD Sensi Star, developed by CBD Botanic, is already available in Alchimiaweb. This new version of the classic Sensi Star has been created for medical patients, with 1:1 THC/CBD ratio (7% and 8% respectively).
CBD Sensi Star is a mostly Indica hybrid that mantains the structure and growth pattern of the original Sensi Star, with broad leaves of dark green colour, short internodes and robust branches. It rarely grows above 180cm.
It is easy to grow, vigorous and very resistant, being perfect for novice growers and also for the SOG technique, with which we'll get best yields.
Buds are compact and completely covered with trichomes, as well as those leaves closer to the flowers. It is ripe in 8-9 weeks and yields around 400-500gr/m2.
The taste is earthy and sweet and it is not a very smelly strain. The effect is relaxing, suitable to treat pains, stress and anxiety.
CBD Sensi Star from CBD Botanics features:
Genetics: Sensi Star x CBD strain
Feminised seeds
90% Indica - 10% Sativa hybrid
Indoor flowering: 9 weeks
Outdoor harvest: early October
Yield: 400-500gr/m2
THC: 7%
CBD: 8%
Properties of CBD Sensi Star
---
CBD Sensi Star related products (CBD Botanic)