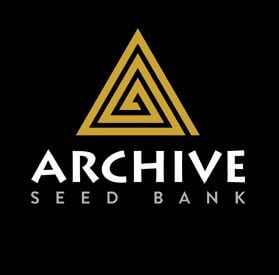 Free gift
with every purchase
Secure
payment
Discreet
shipping
Free
shipping (*)
Archive Seeds Dosi Tree is a regular cannabis plant, a cross between Do-Si-Dos x Lemon Tree offering a hybrid with a powerful smell and a mixture of its direct ancestors unmistakable lemon flavour.
Archive Seeds Dosi Tree ancestors
On the one hand, the mother Lemon Tree, heir to the genetic characteristics of the excellent Lemon Skunk, provides a very powerful lemon and Sour Diesel flavour and a potent energetic effect that brings joy and a euphoric high.
On the other hand the father, Do-Si-Dos, is a cannabis plant in high demand for its flavour, aroma and power. It is one of the strains that has marked trend in the international cannabis market for its terpenic combination and its cheerful, comfortable and relaxing effect.
Dosi Tree, an easy to cultivate cannabis plant
It is an easy to cultivate plant that develops vigorously both indoors and outdoors. It produces well-branched large plants, an ideal variety for SCROG cultivation. It can be also cultivated in SOG performing low pruning to focus production on the main tip.
Dosi Tree has a flowering period of about 60 to 63 days, producing large, compact and very bright buds that offer powerful lemon aromas with fruity notes and slightly earthy and floral touches.
Dosi Tree offers a high yield, Lemon Tree provides its production and Do-Si-Dos the compaction. In indoor cultivation using artificial lights we can obtain 600g per m2, cultivated outdoors we can harvest large plants with a yield exceeding 750g per plant.
It produces an effect initially psychedelic, cheerful and comfortable that clouds the mind and offers a feeling of body relaxation.
Archive Seeds Dosi Tree info:
Type: Regular cannabis seed
Genetics: Lemon Tree x Do-Si-Two
Indica/Sativa hybrid
Indoor flowering: 9 weeks
Outdoor harvest: Mid-October
Indoor yield: 500-600g per m2
Outdoor yield: >800g per plant
THC: High