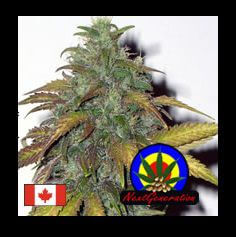 Free gift
with every purchase
Secure
payment
Discreet
shipping
Free
shipping (*)
Now you have available in Alchimia Grow Shop the feminised version of Dynamite from Next Generation Seeds, a cannabis strain created from the famous Grapefruit BC cut that is perfectly suited for the SOG technique thanks to its prominent central bud and has a unique and intense fruity taste.
Dynamite has been developed after a thorough work of breeding and backcrossing, achieving a quick flowering plant with high yields and sweet and fruity taste, so characteristic of the Grapefruit. Dynamite is a mostly Indica hybrid that grows short and compact, perfect for using the SOG technique if we prune the lower branches.
It is ready in 6-8 weeks of bloom, taking pink and purple colours once ripe - by early October when grown outdoors. Using greenhouses is advised to prevent mold attacks , especially in colder and humid areas.
Its yields are high thanks to the density and size of the buds, reaching up to 450gr/m2 in indoor cannabis growrooms.
Dynamite from NGS features:
Genetics: Grapefruit BC cut x unknown strain
Type: Feminised seeds
Mostly Indica hybrid
Indoor flowering: 6-8 weeks
Outdoor harvest: Early October
Yield: 400-450gr/m2
Dynamite related products (Next Generation Seeds)