Innervisions Tampanensis "Pollock" spore syringe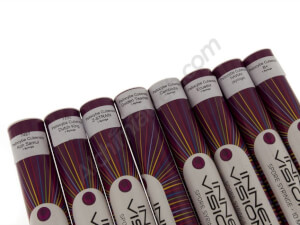 Innervisions Tampanensis "Pollock" spore syringe
Free gift
with every purchase
Secure
payment
Discreet
shipping
Free
shipping (*)
Now available from Alchimia Grow Shop, Psilocybe Tampanensis "Pollock" spore syringes, to inoculate sterilised grain or "mushbags", a sealed substrate bag with access for the syringe, like those included in our mushroom grow kits.
These spores will then grow into mycelium that will give birth to our magic mushrooms.
The variety of Psilocybe Tampanensis "Pollock" originates from the Tampa area (Florida), USA, and has the particularity of producing mushrooms from 2 to 6cm high, light brown in color with a conical cap, while generating truffles in their mycelium at the same time .
These truffles or "sclerotia" are nicknamed "philosopher stones" and contain the same active ingredients as mushrooms, but in a greater concentration.
Innervisions Tampanensis "Pollock" Spore Syringe info:
5ml spores
Genetics: Psilocybe Tampanensis "Pollock"
Ideal for inoculating sterilized grain or "mushbags"
Generates mushrooms and truffles
Innervisions Tampanensis "Pollock" spore syringe related products (Magic Mushrooms Spores)