Manual de Cultivo de la Marihuana (Elisabet Riera)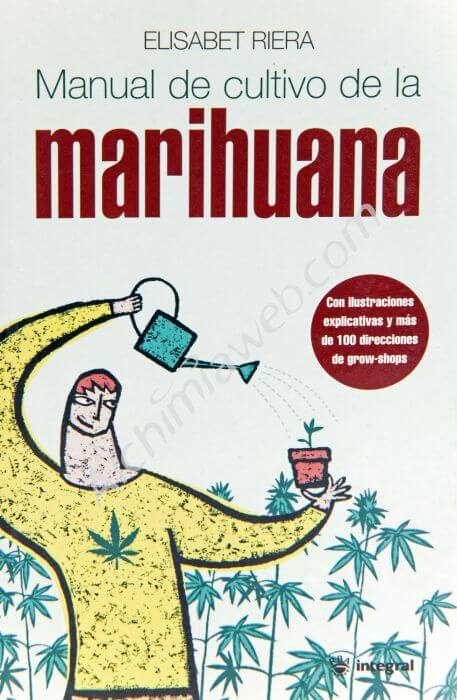 Manual de Cultivo de la Marihuana (Elisabet Riera)
Free gift
with every purchase
Secure
payment
Discreet
shipping
Free
shipping (*)
RBA books - Revista Integral - published this growing guide written by its chief editor Elisabet Riera Milán.
THis book is not intended for experts, but for novice growers who want to have a solid knowledge base to grow their own cannabis at home.
The number of persons and associations involved in medicinal cannabis is increasing every day, with plenty of people who just want to grow their own medicine at home. This guide is intended for these people, explaining in an easy and comprehensible way how to successfully grow marijuana at home.
"Manual de cultivo de la marihuana" summary:
Introduction
Can I grow it myself?
History and current uses
The plant. Botanical basic notions
Something essential. The sex of plants
Where to grow?
Growing outdoors in pots
Troubleshooting
Propagation
Harvest
Growing outdoors in the ground
Growing indoors
Hydroponics
Need more help?
"Manual de cultivo de la marihuana" is a complete and easy to read guide. 144 pages.
SPANISH EDITION
ISBN:
84-7901-771-6
EAN: 9788479017712
Manual de Cultivo de la Marihuana (Elisabet Riera) related products (Spanish Books)