Power Emulsion Growth Stimulator by H&G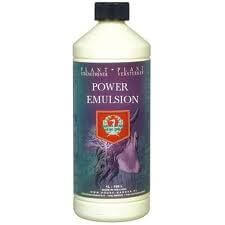 Power Emulsion Growth Stimulator by H&G
Free gift
with every purchase
Secure
payment
Discreet
shipping
Free
shipping (*)
Power Emulsion by House & Garden is a potent plant strenthener and growth stimulator containing many proteins and trace elements.
Power Emulsion can be applied throughout the entire growth period of cannabis plants to reinforce immune response and make them stronger and more resistant to attack by pests, insects and fungi that can damage the crop.
It is suitable for use in all types of cultivation - soil, hydroponics, aeroponics and coco fibre.
House & Garden Power Emulsion info:
1ml per litre of water for irrigation.
Add to the nutrient solution starting from the second week of growth up to the fifth week of development.
Power Emulsion Growth Stimulator by H&G related products (House & Garden)