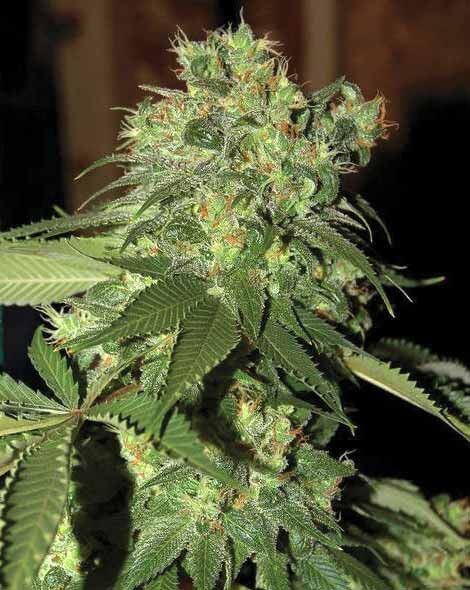 Free gift
with every purchase
Secure
payment
Discreet
shipping
Free
shipping (*)
RKS from Grow Your Own is a feminised cannabis strain created from three genetics coming from very different areas, like Afghanistan, Colombia and Thailand. Thus, its genetic heritage is quite similar to that of the renowned Skunk marijuana.
RKS is a 60% Sativa - 40% Indica hybrid with vigorous growth. Its growth pattern is branched, being suitable for training and/or pruning techniques.
Its scent during the flowering period is outstanding and truly intense . Odour control systems are then highly recommended to grow this strain discreetly.
The buds are big and compact, completely coated with resin glands. The scent is pungent, Skunky and peppery, complex and very intense. The effect is relaxing for both body and mind without being narcotic, being ideal to simply enjoy a peaceful moment.
Indoors, it needs 63 days to complete the bloom stage, while yields are around 550 g/m2. Outdoors, it is ready by early October, producing 500g/plant. It is a very easy to trim plant.
Grow Your Own RKS info:
Genetics: Afghanistan x Colombia x Thailand
Type: Feminized seeds
60% Sativa - 40% Indica hybrid
Indoor flowering: 8-9 weeks
Indoor yield: 400-600 g/m2
Outdoor yield: 500-600 gr/plant
Outdoor harvest: early October
RKS related products (Grow Your Own)