Slick Stack BHO silicone round pots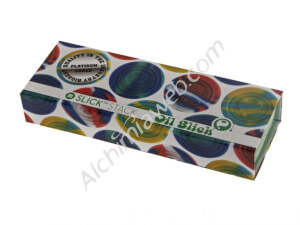 Slick Stack BHO silicone round pots
Free gift
with every purchase
Secure
payment
Discreet
shipping
Free
shipping (*)
Now at Alchimia you can find this set of cylindrical Silicone Slick Stack BHO pots.
The set of cylindrical nonstick silicone Stick Stack pots is particularly useful for ensuring that your marijuana extractions and various resins are properly preserved. They have a flexible screw cap which is somewhat larger than the non-toxic silicone pots, allowing you to store a larger quantity of hashish or oil.
In various colours, the three little pots have a diameter of 4.5cm and a height of 2cm.
Slick Stack cylindrical silicone BHO Pots
3 cylindrical pots in different colours
Pot Dimensions: 4.5cmx2cm
Perfect for storing cannabis resin
Slick Stack BHO silicone round pots related products (Small boxes, jars and containers)