The product Somango x OG Kush Test Line is discontinued.
Somango x OG Kush Test Line related products
Philosopher Seeds
5 seeds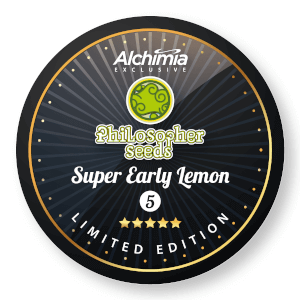 Philosopher Seeds
5 seeds
Philosopher Seeds
5 seeds
Product sold out
---
Somango x OG Kush Test Line
Somango x OG Kush Test Line
Free gift
with every purchase
Secure
payment
Discreet
shipping
Free
shipping (*)
Test Line from Philosopher Seeds
The seed collection Test line is a line of testing seeds that we call TestLine precisely because we are in the process of testing them and we offer you the chance to try them at the same time as us.
That is why we can not tell you exactly what you will be able to get with them. Anyway we can explain what we expect of each strain in relation to the parental that we have used to create them.
On the other hand it is very important for us to receive your opinions and photos which will help us to complete our information in order to decide if they are worthy strains to enter into our catalog.
Description of Somango x OG Kush from Philosopher Seeds

The main idea of ​​crossing these two great genetics, we belive that is done with the intention to combine the powerful aromas coming from its mixtures of aromatic terpenes, created by Mother Nature along with the devastating effect of OG Kush, all of this, washed down with a fruity and exotic touch of Somango in our palate.
We expect vigorous and medium-high plants, with short internodal distance, and from the half of the bloom, we believe that one or more may seriously succumb to the mixture of heavenly aromas, offered by its parental.
We feel that the bunch of flowers or buds will end up covered by a thick layer of resin and its level of compaction will be more than acceptable, obtaining a juicy final harvest.
As for effects, our forecast is about to get an annihilating and overwhelming physical effect, which will bring to an end any stress or nervous condition, leaving the body and mind in a positive and pleasant peaceful symbiosis.

FEATURES OF SOMANGO x OG KUSH
Genetics: OG Kush x Somango.
Flowering Time Indoor: 60/65 days.
Outdoor harvest: End of September.
Yield: Medium-High.
Sex: Feminized