E-Liquid Greeneo OG Kush CBD 10ml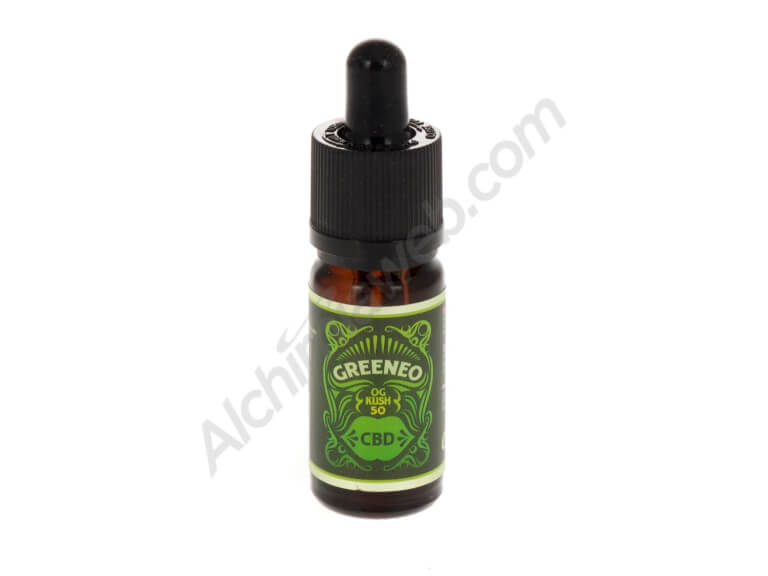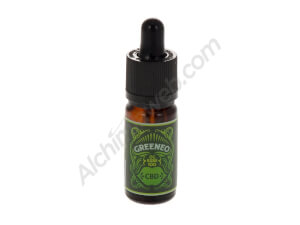 E-Liquid Greeneo OG Kush CBD 10ml
Geschenk
Bei Jedem Einkauf
Sichere
Zahlung
Diskreter
Versand
Kostenloser
Transport (*)
Entschuldigung, Inhalt auf Englisch, wir übersetzen dieses. Produkt und bald werden Sie es in Ihrer Sprache haben.
Now available online in the Alchimia Grow Shop catalogue, Greeneo OG Kush CBD E-liquid for e-cigarette type vaporisers, available in 0.5%, 1%, 2%, 4% and 8% Cannabidiol concentration, and rich in cannabis terpenes.
Greeneo OG Kush CBD e-Liquid, 0.5%, 1%, 2%, 4% and 8%
The liquid base consists of 20% vegetable glycerin and 80% propylene glycol, infused with the terpene profile of OG Kush to give it flavour, alongside the corresponding quantity of CBD.
This proportion of PG and VG gives it a very liquid texture, making it perfect for all types of e-liquid vapes, both basic and advanced as well as Pod type vapes, adapting to the needs of all types of users.
Greeneo OG Kush CBD e-Liquid, with terpenes and CBD of organic hemp
The e-liquid contains no artificial colours, preservatives or other unwanted chemicals, and is flavoured with high quality cannabis terpenes obtained in a laboratory.
The CBD used is extracted from industrial hemp plants grown organically in the European Union, without herbicides and pesticides, and free of heavy metals or other unwanted elements.
Each glass vial contains 10ml liquid, and has a pipette for easy handling. At 0.5% concentration each ml contains 5mg CBD, 1%, 10mg, 2%, 20mg, 4%, 40mg, and 8%, 80mg.
Greeneo OG Kush CBD E-Liquid 10ml info:
Liquid with CBD to consume in a vaporiser
With CBD extracted from organic hemp of European origin
Available in 0.5%, 1%, 2%, 4% and 8% of CBD
Flavoured with hemp terpenes
Imitates the aroma of OG Kush
Produkte im Zusammenhang mit E-Liquid Greeneo OG Kush CBD 10ml (CBD E-Flüssigkeiten)