Cali Terpenes Lemon Cookies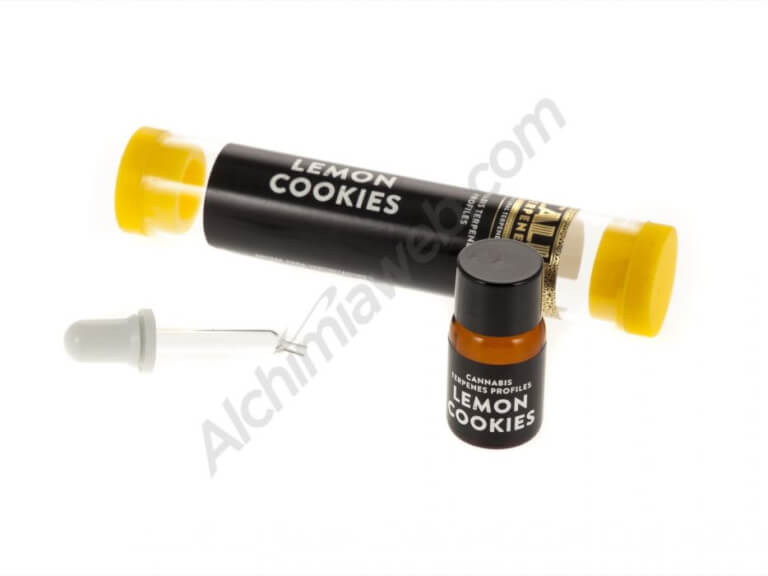 Cali Terpenes Lemon Cookies
Geschenk
Bei Jedem Einkauf
Sichere
Zahlung
Diskreter
Versand
Kostenloser
Transport (*)
Entschuldigung, Inhalt auf Englisch, wir übersetzen dieses. Produkt und bald werden Sie es in Ihrer Sprache haben.
Cali Terpenes Lemon Cookies terpene profile reproduces the citrus, earthy and spicy aroma of the Lemon Haze x Girl Scout Cookies hybrid. Now available at Alchimia. It is ideal for adding aroma to cannabis resins, e-liquids and culinary preparations.
The Lemon Cookies profile terpene is composed of Caryophyllene, d-Limonene, Linalool, Myrcene, L-beta-Pinene, L-alpha-Pinene, alpha_Terpineol, Terpinolene, beta-Ocimene. Combined with a cannabinoids rich extract, it can promote a stimulating and entertaining effect, which can help to fight stress, improve a positive mood and stimulate appetite.
Cali Terpenes profiles are 100% natural terpenes extracted without solvents. They do not contain THC or CBD, being made from legal plants and containing only terpenes.
Cali Terpenes recommends not to mix more than 4% of terpenes with our resins and other preparations. That is, one terpenes drop per gram of resin.
Cali Terpenes Lemon Cookies terpenes profile info:
Kosher and Halal certificate
100% natural terpenes
Do not use more than 4% of terpenes in a solution
Avoid contact with skin and eyes
Do not ingest, smoke or vaporize in pure form: it must be mixed in a base
Does not contain propylene glycol, ethylene glycol or glycerin
Does not contain THC nor cannabidiol
Do not store products enriched with terpenes in silicone cans. Please use glass jars
Produkte im Zusammenhang mit Cali Terpenes Lemon Cookies (Terpene)