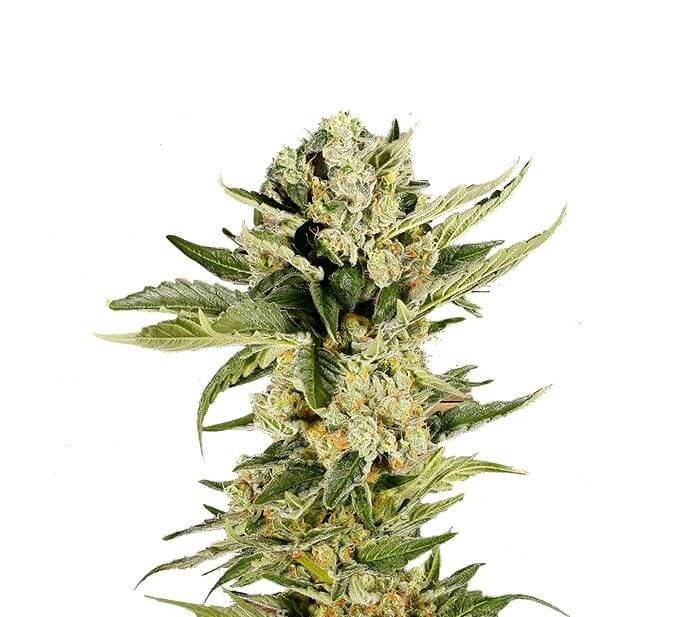 Geschenk
Bei Jedem Einkauf
Sichere
Zahlung
Diskreter
Versand
Kostenloser
Transport (*)
Entschuldigung, Inhalt auf Englisch, wir übersetzen dieses. Produkt und bald werden Sie es in Ihrer Sprache haben.
Now available in the catalogue at Alchimia Grow Shop, Mr 420K from Mr Hide Seeds, an 85% indica, 15% Sativa hybrid resulting in a variety with a marked Kush personality.
This hybrid mixes the best of Nicole Kush and Big Bud, producing a compact and robust hybrid plant with short internodes and medium size.
Resistant and simple to cultivate. It copes well plagues and inclement weather well. Ideal for both novice and experienced growers. It adapts well to both indoor and outdoor cultivation.
Mr 420K, a potent and resinous hybrid of Nicole Kush and Big Bud
Mature after about 60-75 days, Mr 420K delivers yields between 450g and 500g per m2. Buds are round in shape, hard like stones, and the enormous amount of resin that covers the buds makes them shine.
A great choice for hashish extractions like Bubble Hash, Dry Sift and Rosin. We can enjoy very intense fruity kush aromas.
Consuming directly the buds, we will enjoy more earthy, kush and herbal aromas, with forest undergrowth hints. Its effect is very intense, psychoactive and cerebral, but at the same time very physically relaxing.
Mr Hide Seeds Mr 420K info:
Type: Feminised seeds
Genetics: Nicole Kush x Big Bud
85/15 Indica - Sativa
Indoor flowering: 60-75 days
Outdoor flowering: Mid-October
Indoor yield: 450-500g per m2
Outdoor yield: Medium-High
Produkte im Zusammenhang mit Mr 420K by Mr Hide Seeds (Mr. Hide Seeds)