Gorilla Girl F1 Fast Version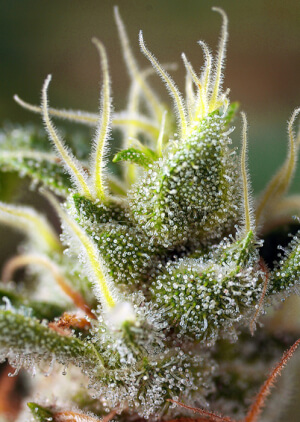 Gorilla Girl F1 Fast Version
Geschenk
Bei Jedem Einkauf
Sichere
Zahlung
Diskreter
Versand
Kostenloser
Transport (*)
Entschuldigung, Inhalt auf Englisch, wir übersetzen dieses. Produkt und bald werden Sie es in Ihrer Sprache haben.
Alchimiaweb.com presents Gorilla Girl F1 Fast Version by Sweet Seeds, a feminised cannabis variety inheriting US genetics and with a THC level of up to 31%. It's the most powerful strain in this seed bank.
Gorilla Girl F1 Fast Version, a powerful Gorilla Girl x Sweet Gelato Auto hybrid
It is a cross between Gorilla Girl (Gorilla Glue x Girl Scout Cookies) and Sweet Gelato Auto, in an intensive breeding work to select the best individuals of each variety.
This variety produces very robust and easy to cultivate plants, acquiring a fairly dense branchy appearance and developing a very thick central cola surrounded by wide leaflets.
This variety is not nutritionally demanding. It produces quality buds on all substrates types, although by using organic fertilisers we can maximize its high level terpenes profile in both outdoor and indoor cultivation.
Gorilla Girl F1 Fast Version, a THC level of up to 25%, with a sweet, fruity and exotic aroma
The harvest is ready after about 7 weeks of flowering, with a yield of up to 550g per m2 cultivated in an indoor grow tent and up to 600g per plant outdoors in open ground or in a large pot.
It produces large and very resinous flowers, distributed along all its branches, offering an aroma that mixes sweet and fruity notes with blue cypress, earthy and noble woods touches.
Gorilla Girl F1 Fast Version offers an exciting and very powerful effect thanks to its THC level of 18-25% THC levels, illuminating the mind with an intense psychedelic euphoria while the body melts with pleasure.
Sweet Seeds Gorilla Girl F1 Fast Version info:
Type: Feminised cannabis seed
Genetics: Gorilla Girl x Sweet Gelato Auto
60/40 Sativa Indica hybrid
Indoor flowering: 7 weeks
Outdoor harvest: end of September
Indoor yield: 400-550g per m2
Outdoor yield: 350-600g per plant
THC: 18-25%
CBD: 0.1%