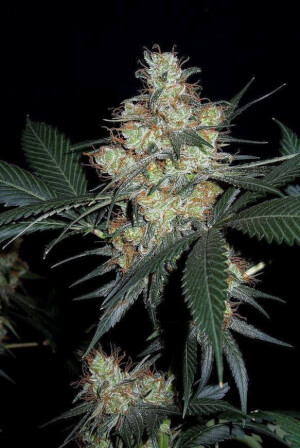 Free gift
with every purchase
Secure
payment
Discreet
shipping
Free
shipping (*)
Nepal Jam is a 100% sativa hybrid developed by crossing a Nepalese strain and Jamaica '85.

The Nepalese plant used is a robust and compact Sativa with short flowering and excellent resistance to cold and moulds. Its dense and resinous buds, which develop very few bracts, produce premium quality hashish.

Jamaica '85 line improves the vigour of the other parent while increasing yields, but maintaining the Sativa behavior of the Nepalese genetics.

Nepalese Jam is suitable for either indoor or outdoor growers, being adapted to warm and cold climates. It does not require high levels of nitrogen during the growth stage.

Its aroma is sweet and fresh, with candy and lemon notes.The effect is long lasting and cerebral.


Nepal Jam by Ace seeds info:
Genetics: Nepal x Jamaica F6
Type: Regular seeds
100% Sativa hybrid
Indoor flowering: 9 weeks
Outdoor harvest: late September / Early October
Yield: High
Resistance to spiders mites: Average-High
Resistance to powdery mildew: High
Resistance to botrytis: High
Resistance to cold: High
Nepal Jam related products (Ace Seeds)