Gifts when shopping at Alchimia Grow Shop
Alchimia Grow Shop offers gifts for each purchase you make at our website, when buying seeds, paraphernalia or growing material.
To find out about the gift you are entitled to, you only have to check the total price of your purchase, not including the cost of delivery or the fee for cash on delivery.
---
10% discount voucher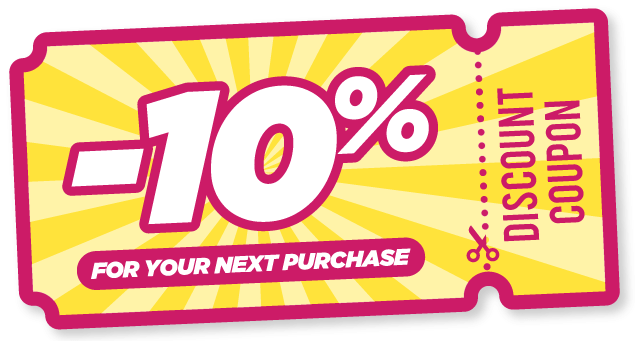 Get a discount on your next purchase at Alchimia Grow Shop with this promotional voucher. For trusting us, now you can save money.
On your next order, you save 10% of your total purchase. For every €10 spent, you get €1 off your next order, up to a maximum of €50.
Only available on card payments
Not combinable with other promotions
Not applicable to clubs or affiliates
Is automatically redeemed on your next order
Expires after 3 months
---
Gifts for purchases of less than 20 Euros
---
Gifts for purchases from 20 to 40 Euros
---
Gifts for purchases from 40 to 60 Euros
---
Gifts for purchases from 60 to 100 Euros
---
Gifts for purchases from 100 to 150 Euros
---
Gifts for purchases from 150 to 200 Euros
---
Gifts for purchases from 200 to 300 Euros
---
Gifts for purchases from 300 to 500 Euros
---
Gifts for purchases over 500 Euros