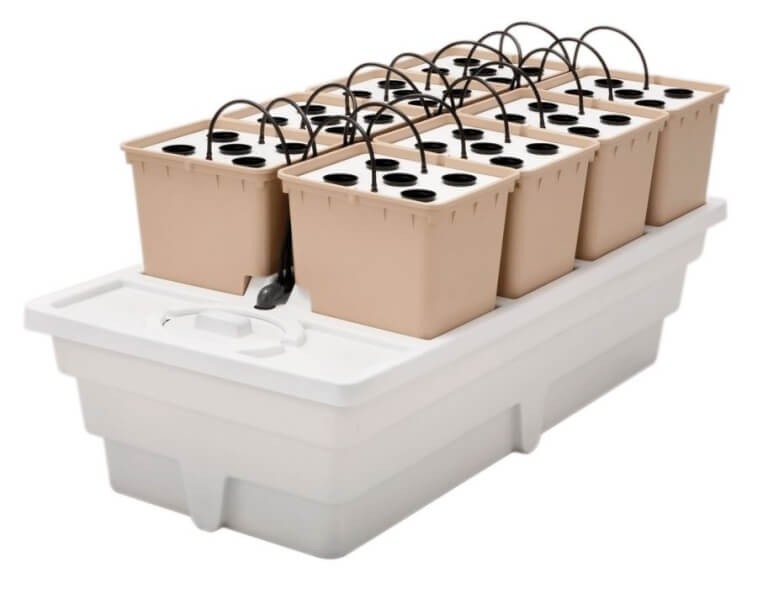 Free gift
with every purchase
Secure
payment
Discreet
shipping
Free
shipping (*)
Panda Aero + Hydro is a very easy to use hydroponic and aeroponic growing system, effective and elegant.
It is slightly smaller than the renowned Dutch Pot unit, and allows the user to grow from 8 to 40 cannabis plants, depending on the desired final size of the plants.
Whether the Hydro, the Aero or the hybrid version of GHE's Panda growing systems are very easy to use and install.

Here you have some of the advantages of the Panda Aero + Hydro systems:
The pots are placed right above the reservoir. Therefore, there is no risk of leakage. Maximum security.
The rectangular shape of this system (124 x 62 x 53) allows it to fit in many spaces. It can also be used in balconies.
The volume of the reservoir is considerable (150 L) in relation to the number of plants that it can fit. This ensures proper water and nutrient supply. Adjusting the PH will also be easier.
And above all ...

The Panda reservoir is a premium product:
It is black inside to protect the roots from any light source
The outside is white to reflect light and protect the nutrient solution from the heat generated by the bulbs
These Panda units come with a free pack of Flora Series 1L fertilizer.

Technical documentation (PDF) here.

For any further information, please feel free to contact us
Panda Aero related products (Aeroponics)