400w Alchimia ballast by Lumii Tima 18/12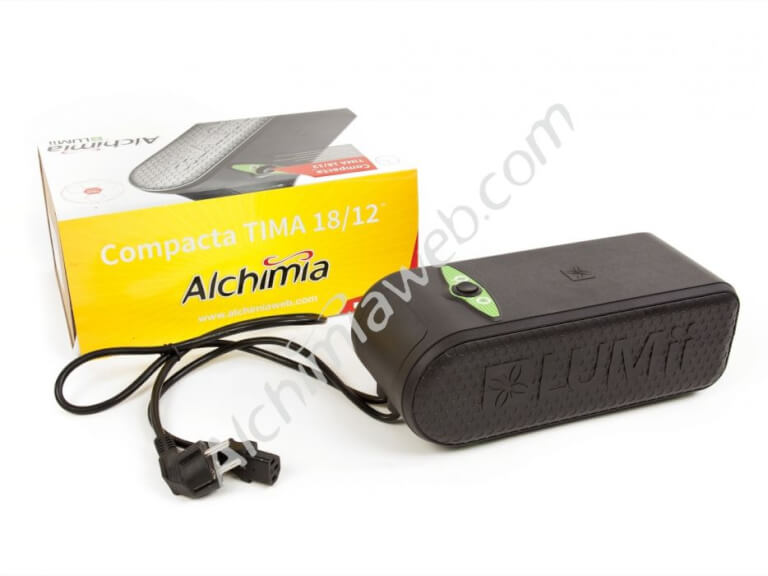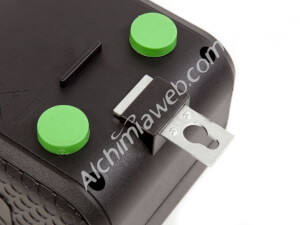 400w Alchimia ballast by Lumii Tima 18/12
Free gift
with every purchase
Secure
payment
Discreet
shipping
Free
shipping (*)
Alchimia Lumii, electromagnetic 400w compact ballast by Alchimia, has been specifically designed for indoor cannabis farming. It is the first ballast on the market with a built-in digital timer that allows us to use it in 3 different positions; for growth (18 / 6h), for flowering (12-12) and Timer Off fot those cases in which another photoperiod is required.
Lumii by Alchimia digital ballasts have a digital ignition system which allows us to control the bulbs, so it will not light old bulbs that may cause power overload.
You can run either HPS and MH bulbs , offering great versatility in the culture for both beginner and expert growers.
Lumii, with its True Power technology, ensures optimum performance of both ballasts and bulbs. The input power is the same as the output, thus ensuring that the bulbs always perform at their best at 400w ensuring that plants always have the maximum amount of lumens per cm2.
Its outstanding performance is silent, which is ideal to ensure a continuous and balanced operation of the transmission of energy in the circuit and throughout all the time of use. It advantages are given by the inner coil of the ballast, which is longer than others, what ensures excellent performance and long lifespan.
It has a support point so that it can hang on the wall as a mural, with a base with anti acoustic resonance. An excellent choice for growers who are looking for a complete and quality ballast at a very competitive price.
In the case of using dual spectrum bulbs, using Alchimia Sunblaster by Lumii bulbs is recommended, for they have their blue spectrum increased, what enhances the growth and branching of cannabis plants and consequently also increases the production of buds per plant.
400w Alchimia ballast by Lumii Tima 18/12 related products (Ballasts )