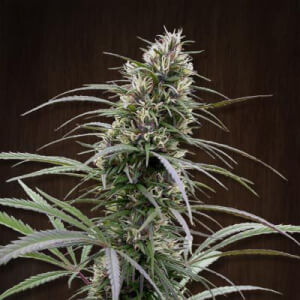 Free gift with every purchase
Congo
ACE SEEDS Congo is a 75% sativa and 25% indica hybrid. Its genetics comes from Bangi Congo sativa, Congo # 3 sativa, and Chitral Indica.

This exquisite African hybrid is the crossing between Bangi Congo, a rare African strain almost extinct with a fast flowering phase and small size; the Congo # 3, another Congolese sativa with a strong energetic effect and excellent quality; and a hint of Chitral Indica, to lower the height and the final flowering time of the hybrid. It is a strain suitable for warm weather, both wet and dry.

Its aroma is sweet as honey, with fresh and delicate floral tones.

It has a high quality psychedelic and energetic effect; it is perfect for an open minded and active style of living.
ACE SEEDS Congo Traits
Flowering time indoors: 10-11 weeks
Flowering time outdoors: Late October / Early November
Yield/m2: Medium-Heavy
Resistance against spider mites: Media
Resistance against powdery mildew: Media
Resistance against botrytis: Medium-High
Resistance against cold: Media
---
Congo related products (Ace Seeds)