Does Cannabis make you more creative?
Cannabis as a source of inspiration for musicians
It?s no secret that, very often, cannabis and arts are closely related, and even more if we talk about the world of music. Abd this is mainly because artists who use marijuana are becoming more and more open in regard with its use and support.
Throughout the history, a lot of bands have been known for their love for this plant, either to emphasize their creativity, as a symbol of protest or simply for pleasure, from the times of the boom of Jazz to the current teen Pop.
Certainly, marijuana flies with music since the early 20th century, from the hand of famous artists such as Count Basie, Dizzy Gillespie, Louis Armstrong, Miles Davis or Ray Charles, that since the beginning of the 20's (even some before) and until the 50's used it to get inspired on their concerts, to compose and to relax and feel the music, in addition to forget the fatigue of their hard lives, and providing a special colour to their shows.
The fact that the plant was only used in the circles of black musicians - and was often related to a wild and crazy lifestyle - favoured that once it was banned in 1923 (New Orleans), the State started to arrest people basing on racism, indiscriminately accusing every black man or woman.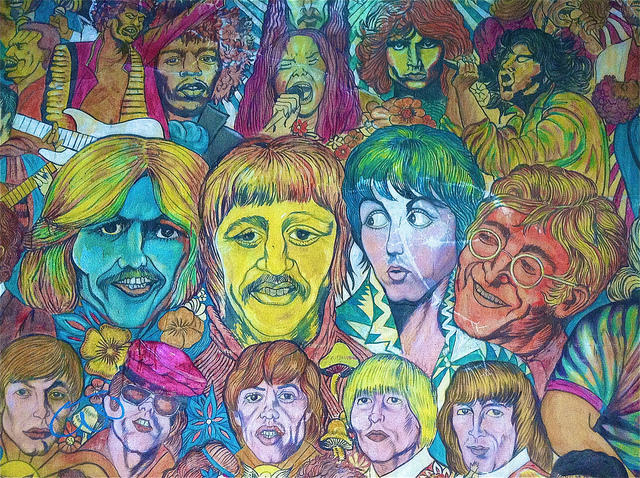 A few years later, cannabis use was widely spread worldwide thanks to the "Hippie" counter-cultural movement, both in California and in the psychedelic UK. Right at that moment, bands like Pink Floyd, Charles Mingus, the Rolling Stones or The Doors were born. Not only those, but also Jimmy Hendrix (and his classic song with the same name as the Purple Haze marijuana) or Bob Dylan, who is said to have introduced  ?The Beatles? to smoking marijuana.
By that time, in Jamaica the Reggae music was also born, fruit of the evolution of Ska, Rocksteady and Rnb, and always inspired by the sweet aroma of cannabis that floated around the island, courtesy of the Rastafarian religious tradition. This movement was inspired by great Jamaican artists like Peter Tosh, Lee Scratch Perry or Bob Marley, who spread messages about love and compassion but also about many other things, especially related to the life on the island and the Rastafarian movement.
Today, artists of all kinds and from diverse styles of music openly use marijuana, especially in the world of American Hip Hop, with exponents such as Snoop Dog, Red Man, Method Man, Whiz Kalifa or 2Pac (murdered in 1996), defending cannabis as a survival tool on the streets, as well as the favorite drug to connect with the muses of Rap.
Actually, cannabis has already reached Pop generation with examples like Justin Bieber, Rihanna or Miley Cyrus, who use it basically to get attention, gain reputation and get in the news, in contrast to other musicians, who understood it as a therapeutical and creative tool.
Cannabis: Does it really boost creativity?
It is a very common opinion among the artists who use cannabis that this plant helps them to stimulate their creativity, express themselves with more clarity and ease, but is this true or is it merely a shared feeling?
A study done by scientists in London in 2011 concluded that people who have used cannabis sativa have the ability to create connections between dissociated ideas and concepts, which they wouldn?t relate in a normal condition (or sobriety, however you want to call it). Still, this effect only occurred in people who initially were not particularly creative.
That is to say, cannabis can make the writing of poetic or interesting lyrics easier, as well as the composition of melodies in those moments when we feel uninspired, relaxing us and allowing us to think differently.
Moreover, some musicians confirm that, under the effects of a joint, they feel music in a different way, so listening to their own songs in the studio after smoking cannabis is part of their creative process, what helps them to appreciate their work and tune it as much as possible.
To confirm this, another study was carried out by another group of researchers in 2008, analyzing the brain activity of people who had used marijuana, and discovering that it increased in those areas related to how you hear things. Thus, cannabis makes people to concentrate on the music, feeling it more intensely.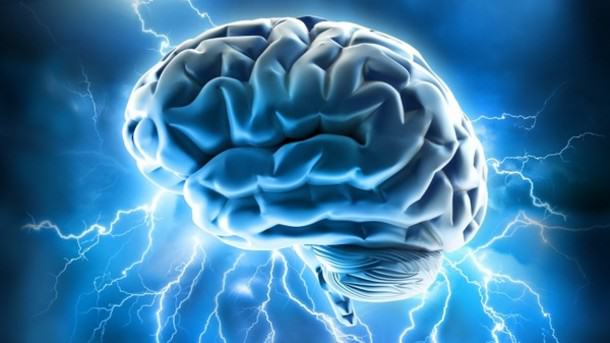 The notes are heard clearer and sharper, and any change in the sound is perceived easier. In conclusion, these changes in the brain functions are likely to be the cause of the change in the perception and understanding of music, what explains why many musicians use this plant to work and seek inspiration.
Nevertheless, not everything are advantages, since smoking marijuana also produces another type of  side effects, changing our perception of the reality and diminishing our attention capacity.
For this reason, and if we smoke excessively, we might end up with a lot of good ideas that never become a reality because we are unable to perform them.
Great Women and cannabis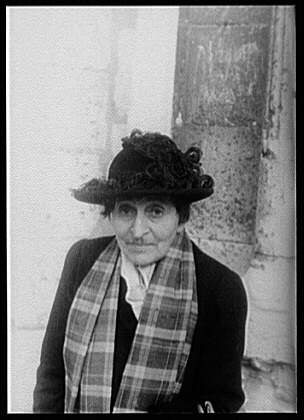 Although sometimes it may seem that cannabis is for males, as these seem to be more likely to show their use openly, the truth is that there are also a large number of female growers and lovers of marijuana in all sectors of society, and many of them have also been significant figures of the culture at different levels, mainly thanks to their mentality and legacy.
In the 19th century, marijuana was already used for therapeutic purposes for many things, especially during the reign of Queen Victoria of England, which made use of its benefits to alleviate menstrual pains.
The next woman to highlight is Alice B. Toklas, partner of American poet Gertrude Stein and friend of artists like Ernest Hemingway, Picasso (also hashish consumer, especially to work) or Matisse, who earned his place in cannabis history publishing in a book where he mixed his memoirs with recipes, thus introducing the first receipt of "cannabis brownie" made with fruits, nuts, spices and marijuana.
If we move up to the 70s, we find Barbara Streissand, claiming to use the plant for recreational purposes since then. Actually, she has told in some interviews that, during one of the concerts of Frank Sinatra and Rat Pack, she was smoking her cannabis cigarette and enjoying the show while they were drinking.
Another well-known artist who claims to consume marijuana moderately is Whoopie Goldberg, who stated that she smoked a joint before being awarded with the Oscar for her interpretation in ?Ghost?, to calm the nerves before the speech of thanks.
Closer to our times, we find the famous talk show host Oprah Winfrey, adored by Americans, who affirmed in an interview to have tasted cannabis.
Also the writer, poet and activist for civil rights Maya Angelou has shown more than once that she supports the use of marijuana.
In the political field, Hillary Clinton stated in her memoirs to have eaten brownies together with her husband and smoked some joints in the 60's, and she openly defended the use of medical marijuana in 2007 by supporting the second largest entity to support the cancer in the USA, the "Leukemia and Lymphoma Society". In addition, she defended the position of ending the raids in those states where medical cannabis was legal.
Today, we find many actresses and singers who claim to use cannabis recreationally, artists like Cameron Diaz, Alanis Morissette, Lady Gaga, Norah Jones, Madonna, Drew Barrimore, Kirsten Dunst... among others.
Scientists who used Cannabis
Finally, it?s worth to say that not only the world of art has been nourished of the creative contributions of cannabis, but also in the world of science and technology we can find people who have used this plant with purposes related to the exploration of the mind and to promote their investigations.
Doubtless, the first of the list is Carl Sagan, who along with his great friend and psychiatrist Lester Grinspoon, (the marijuana strain  Dr. Grinspoon was created to honour his research on the efficacy and safety of medical cannabis) smoked all the marijuana they wanted.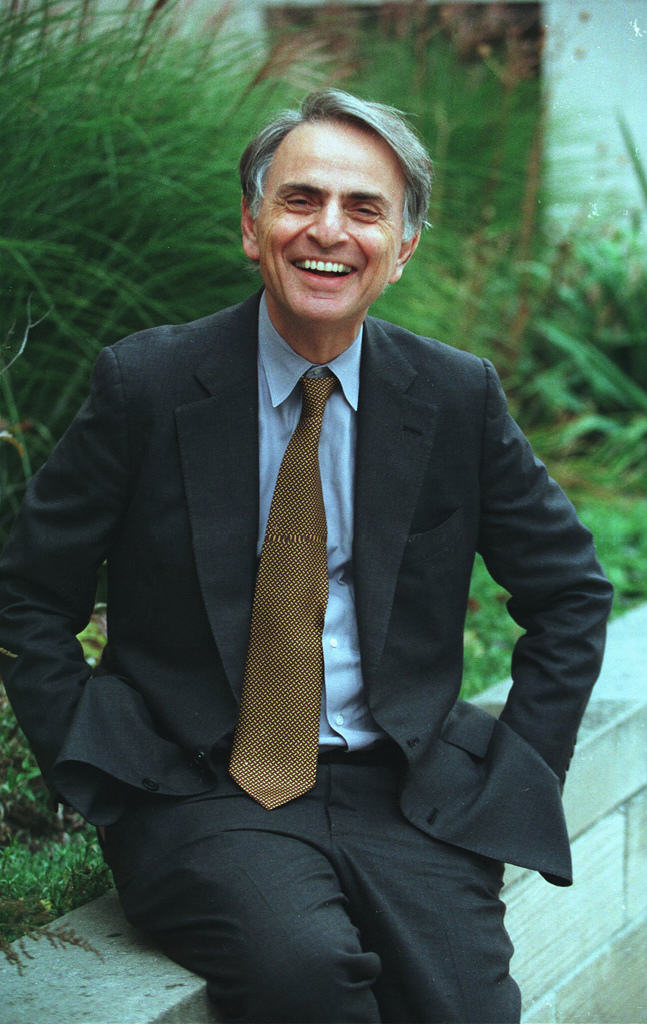 This cosmologist doctorate in astrophysics and astronomy, creative writer, divulger, creator of the Cosmos series, enjoyed smoking pot in his privacy, stating that marijuana had opened him the doors to the deep knowledge of the universe.
In addition, in 1969 he published an essay under the pseudonym of Mr. X in which he defended and supported the legalization of cannabis, seen that in his opinion, this substance increases calmness and stimulates self-knowledge, making us more sensitive and fomenting friendship while helping us survive in today?s world.
And who has not heard about the story that tells how Steve Jobs and Bill Gates smoked marijuana in the 70's? A true classic.
We are not saying here that cannabis sativa by itself is the magic key to the absolute understanding of reality, to succeed in life, or to get to be the best musician in history, but what gives food for thought is the fact that many great minds have used it to see beyond their limits, bringing great things to humanity. Don't you think so?
Sources:
The articles published by Alchimiaweb, S.L. are reserved for adult clients only. We would like to remind our customers that cannabis seeds are not listed in the European Community catalogue. They are products intended for genetic conservation and collecting, in no case for cultivation. In some countries it is strictly forbidden to germinate cannabis seeds, other than those authorised by the European Union. We recommend our customers not to infringe the law in any way, we are not responsible for their use.