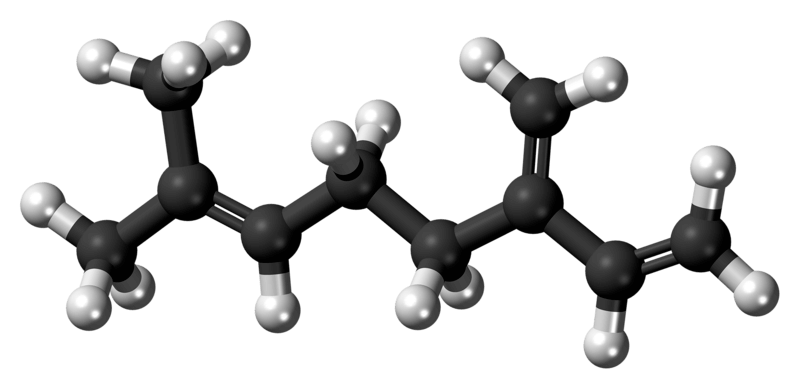 What is myrcene?
Name: Myrcene, β-myrcene
Chemical formula: C10H16
IUPAC name: 7-Methyl-3-methyleneocta-1,6-diene
Density: 794kg/m3
Molar mass: 136,23g/mol
Boiling point: 167ºC
Appearance: Yellowish non-water soluble oily liquid
Myrcene is one of the main terpenes found in the cannabis plant, often the most common, and certainly one of the most researched. As we already saw in our article on cannabis terpenes, these non-psychoactive organic compounds give the plants their characteristic aroma and flavour, and have different properties with a huge therapeutic potential. Terpenes - sometimes known as isoprenoids - are molecules derived from isoprene, so they are considered as hydrocarbons. They can contain 10 carbon atoms (like the compound we are discussing here - and then we'll be talking about monoterpenes), or 15 carbon atoms, which are the so-called sesquiterpenes.