5 Auto strains that you must grow
5 autoflowering strains that will surprise you
The quality of autoflowering (also known as automatic or simply auto) genetics have been greatly improved over the past years. Today, cannabis breeders develop top quality auto versions of some of the most acclaimed photoperiod varieties, so this type of genetics is being increasingly used by many growers.
Auto strains are ideal for those with small growing spaces, to make several outdoor crops per year easily or for those who have an outdoor growing space with light pollution (which can make it impossible to grow photoperiod strains). While just a few years ago the quality of these strains was mediocre, today you can find literally hundreds of autoflowering strains coming from the best genetics on the market.
We want to make things easy for you, that's why today we present you a list of 5 extraordinary auto varieties that you should definitely try if you're interested in this useful type of cannabis plants. New and classic strains, CBD-rich plants, high yielding genetics...you'll find whatever you're looking for!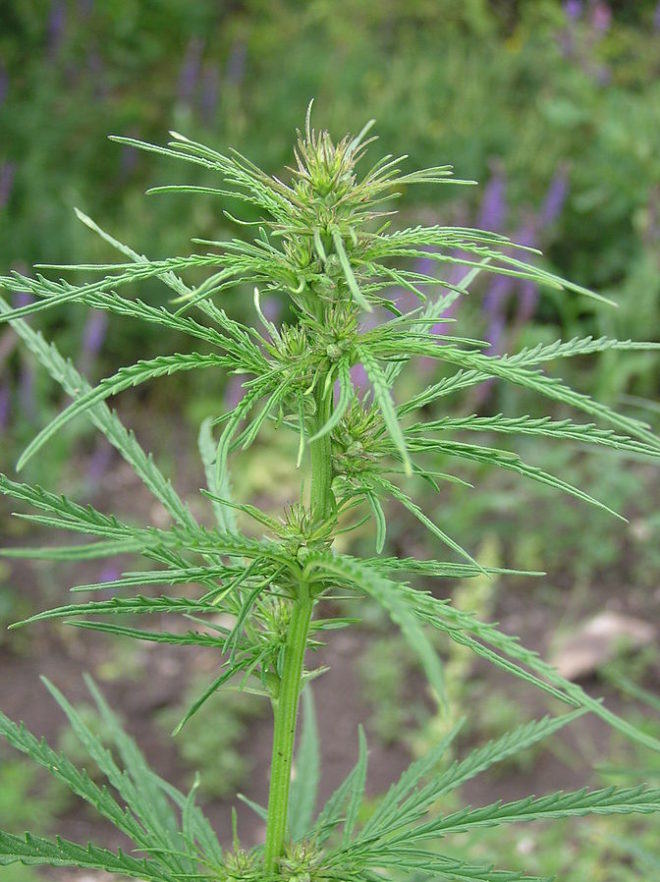 High Mass ASB S1 by Xtreme Seeds
If you're looking the get the most out of your growing space, Super Auto strains are your target. While keeping the autoflowering trait, these genetics grow much larger than conventional auto strains, reaching higher heights and yields although taking a little bit more to finish.
Xtreme Seeds have developed the Super Auto version of one of the most reputed varieties in Europe, the legendary Critical Mass. Thus, High Mass ASB S1 produces abundant harvests in 100-120 days (from seedling), a period that can be often reduced by growing her in containers.
Developed from the original and renowned Critical Bilbo cut, she can reach up to 2m in height if grown directly in the ground and with optimal conditions. The compact and sticky buds release a pleasant floral and sweet scent, while the balanced effect relaxes your body while stimulating your mind.
Cream Cookies by Fast Buds
One of the most sough-after American genetics in your grow! Fast Buds specialises in developing auto versions of some of the most coveted strains from the USA. With Cream Cookies, they offer you the possibility to grow one of the most demanded strains in American dispensaries at home and in auto form.
This Girl Scout Cookies hybrid stands out for its awesome flavour and yield. She grows vigorous and robust, and only needs 11 weeks from seed germination to be ready to harvest. The buds are super compact and completely covered with a thick layer of glandular trichomes.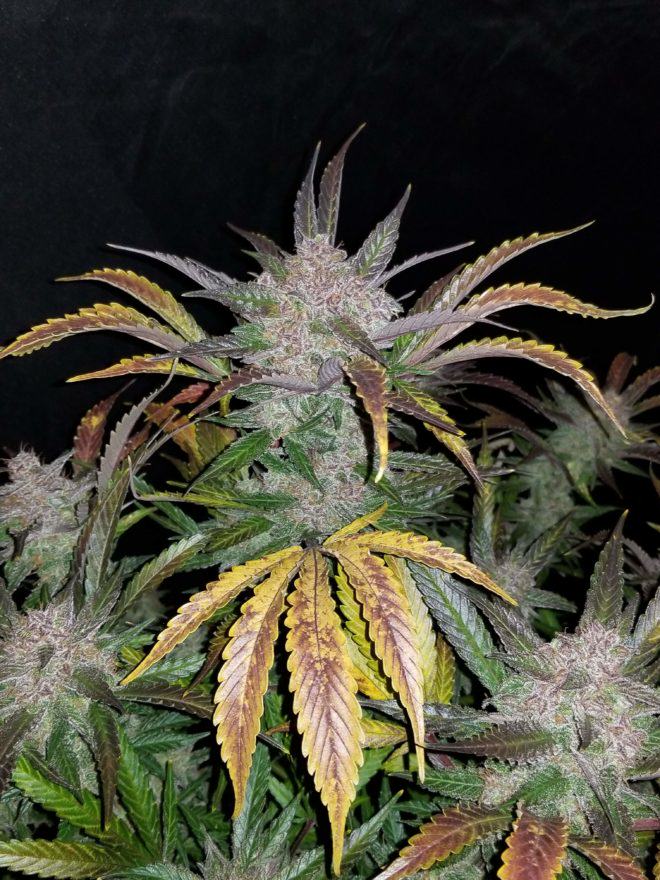 She reaches 1 metre in height and is ideal for novice growers, who won't have any problem with her and will be delighted by her spicy and floral notes. A must-try if you want fast, tasty and productive plants!
Solodiol Auto by Elite Seeds
A true CBD concentrate in autoflowering form. For those looking for an auto, CBD plant, Elite Seeds Solodiol Auto is doubtless one of the first strains they should try.
With high CBD content, anyone in need of this cannabinoid can easily perform 2-3 crops per outdoor season and be sure he'll always have his medicine available. She needs around 10 weeks to be ready to harvest.
Indeed, Solodiol Auto produces up to 16% CBD and less than 1% THC, thus allowing you to use the beneficial properties of CBD without the psychoactivity of THC.
This Sativa-looking plant produces compact and resinous buds with intense Diesel and spicy notes.
Cheesy Auto by Philosopher Seeds
Awarded Best CBD strain at 2015 Expogrow Irun, Cheesy Auto is the autoflowering version of the legendary UK Exodus Cheese clone.
This 7th generation automatic variety is a must for any grower of auto strains willing to enjoy the unique traits that have made this clone a true legend in the European cannabis scene. Philosopher Seeds offers you the chance to grow this living myth in automatic seed form with Cheesy Auto.
She is one of the fastest strains on this list, being ready in just 70 days from seedling. Yields are high, producing 100g per plant with optimal growing conditions. She develops a prominent main stem where bud production is focused, usually reaching 1 metre in height and being ideal for balconies or backyards.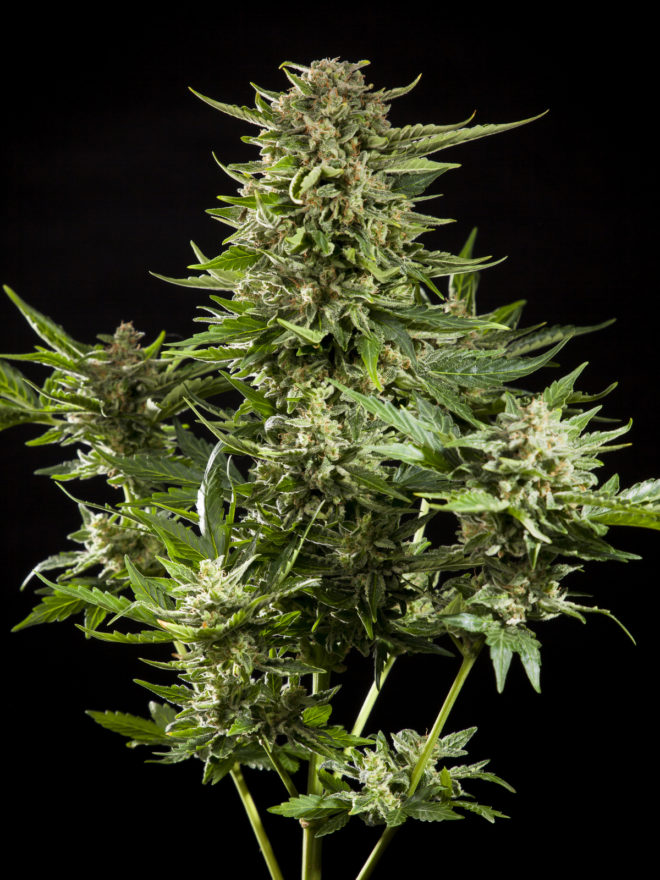 The smell and taste are unique, a subtle blend of ripe red fruits with spicy and cheese notes, truly complex and long lasting. The effect is body relaxing but creative and motivating, ideal for artistic activities.
Red Poison by Sweet Seeds
An explosion of colour in your garden! Red Poison is an autoflowering hybrid developed by Sweet Seeds between their acclaimed Green Poison and an auto plant from the Hindu Kush area which produces 80% of purple plants.
She grows branched and with short internodal spacing, being ideal for the SCROG technique. Doubtless, one of the most amazing aspects of this plant is the layer of white resin covering the dark, purple buds, a wonderful plant that will delight your eyes!
The effect is body relaxing, typical of Indica strains, while the flavour is sweet and fruity.
We hope this article will make it easier for you to decide your next auto strain to grow in this coming season!
Happy growing!
The articles published by Alchimiaweb, S.L. are reserved for adult clients only. We would like to remind our customers that cannabis seeds are not listed in the European Community catalogue. They are products intended for genetic conservation and collecting, in no case for cultivation. In some countries it is strictly forbidden to germinate cannabis seeds, other than those authorised by the European Union. We recommend our customers not to infringe the law in any way, we are not responsible for their use.