An insight into different cannabis legalisation models
Models of marijuana legalisation
Global cannabis legalisation is the main goal of any marijuana activist, but in reality that seems a fairy tale if we take a look at the different models followed by the countries which have tried to regulate this plant and its use in a greater or lesser degree. At first glance, regulating a plant may seem an easy, simple task, but it implies plenty of aspects and fields which must be taken into account (growing, distributing, consuming, advertising, sale of cannabis seeds or cuttings...).
Marijuana is expected to be legalized in many countries, but the main question is how, and not when. There are countries where selling cannabis in stores is legal but not growing it professionally...does it make any sense? In other places, you can use cannabis as medicine and get drunk everyday, but you can't use marijuana recreationally...may we ask why? Is really growing some plants at home for one's own use an allegation of undermining public health? Whose health?
If the government of any country is considering the legalisation of cannabis then the guys in charge should carefully study the different models already followed and identify their strong and weak points. Although we are witnessing a true green revolution in many parts of the planet - and we are seeing the efforts of many activists, politicians, doctors, patients and anonymous people who are moving in the same direction - most current models lack the appropriate knowledge about the plant and its users and develop rules which unfortunately are, in most cases, completely nonsense.
Different aspects of cannabis legalisation
Thus, we would like to encourage those in charge to make decisions thinking about the people's health, benefit and rights. They should consider whether a person growing, smoking or selling weed is a threat to society or merely a citizen exercising his/her right to grow a plant at home just as if we were talking about Aloe Vera. Is people using marijuana a true threat to someone? Why shouldn't he/she be allowed to grow a plant and smoke it? While these questions may seem simple (especially for any cannabis aficionado), they hide a number of aspects which must be seriously considered in order to achieve a regulation which is truly developed for the benefit of all citizens.
Can anyone grow cannabis and sell it to third parties freely? Can an extractor use butane or other flammable solvents anywhere? What about quality controls or safety measures? Let's imagine a place where the medicinal use of marijuana is allowed...Can anyone grow and/or manufacture medicines at home? And sell them later? Should it be left to the big pharmaceutical companies? What about patents then? And what about giving a few the right to do something while forbidding the same thing to the rest? Is it fair or ethical, especially when lots of money and basic human rights are involved? The subject is not easy, so it needs deep consideration and acute identification of the many aspects involved.
In many countries, most - if not all - of the activities that we've mentioned are considered illegal and thus a criminal offense. Is there any other crime in which absolutely nobody results harmed or injured? The only ones harmed if growing cannabis was legal would be drug trafficking and those forming organised criminal groups. Does a ruling in which people's rights are undermined and criminal groups are favoured make any sense? Wouldn't it be more logical to allow people to grow a plant and the same time get rid of a number of drug smugglers and organised groups with doubtful humanitarian goals? And what about the humanitarian goals of pharmaceutical companies? And what about those of governments? Should really people who want to choose their own medicine and consequently grow their own CBD strains at home be prosecuted?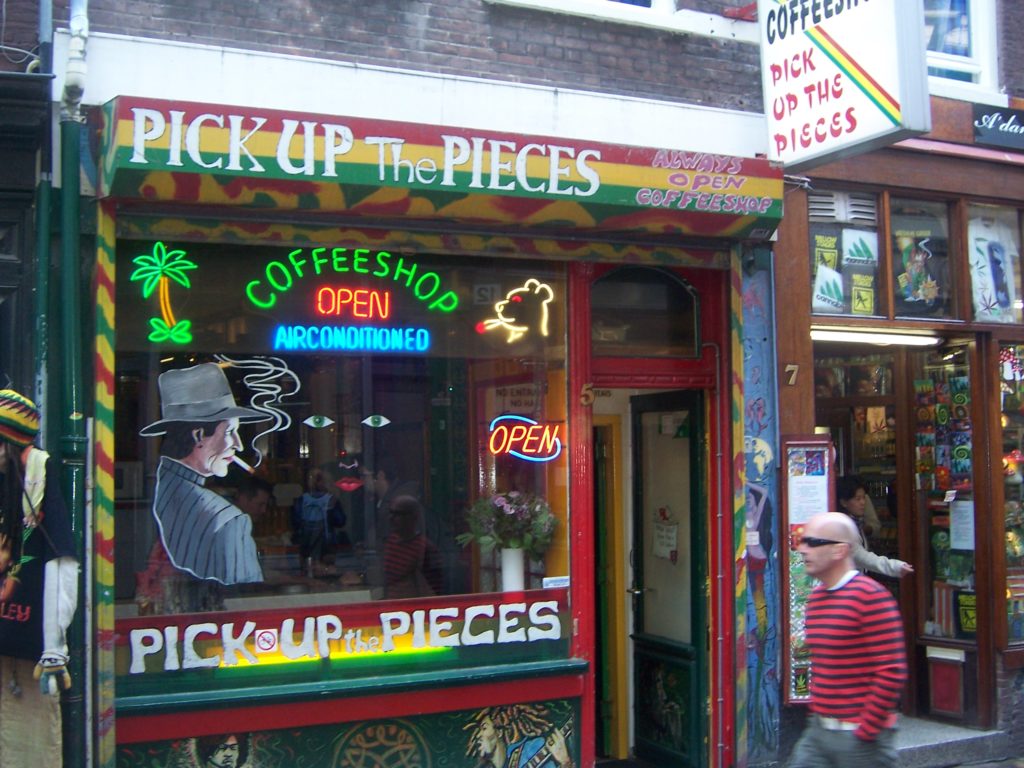 The following infography, kindly shared with us by the guys at OMQ Law Office, perfectly illustrates this subject. What should a country like Canada - which is facing a total regulation that more than likely will be presented in 2017 - consider before taking any important decision? This infography compares three models followed by three different countries in which cannabis has been somehow regulated, and raises specific and critical issues in regard with the legalisation of marijuana.
Conclusions about marijuana legalisation
At first glance, one can identify some aspects in this infography which require
The articles published by Alchimiaweb, S.L. are reserved for adult clients only. We would like to remind our customers that cannabis seeds are not listed in the European Community catalogue. They are products intended for genetic conservation and collecting, in no case for cultivation. In some countries it is strictly forbidden to germinate cannabis seeds, other than those authorised by the European Union. We recommend our customers not to infringe the law in any way, we are not responsible for their use.