Growing cannabis cuttings
Propagation of cannabis by cuttings
Marijuana or Cannabis Sativa is a perfect species for asexual propagation (i.e. propagation via cuttings). To clone your favourite cannabis plant you need the following basic material:
A small propagator (heated, if possible)
Sterilised scissors for cloning, properly sharpened (shaving razors or surgical knives/scalpels can also be used)
Substrate for the cuttings (jiffy peat moss pellets, rockwool, soil...)
A small source of white/blue light (fluorescent type, LED...)
And, of course, a mother plant from which you will take the cuttings
The temperature must be between 18°C and 22°C and the relative humidity must be above 90% for the cuttings to root, what can be easily achieved if heated mini-greenhouses are used.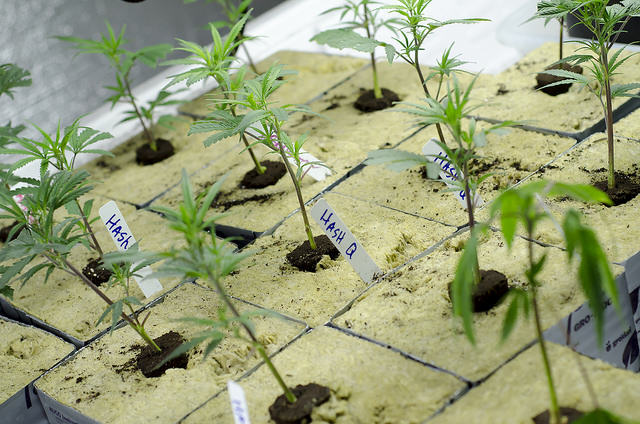 How to make cannabis cuttings
1. Cut the cuttings from the mother plant, preferably using only the apical tips, and cut the lower leaves and the tips of the upper shoot to prevent it from dehydration. Then place them in a container with tap water.
2. Prepare the substrate. If you are using Jiffy pellets, soak them in warm water (pH around 6) for 10 minutes; if you are using rockwool, you should soak them during 24 hours in water (pH=4.5) and add rooting fertiliser until reaching an EC value of 0.60. If you are using soil, just fill the pots or cells with your substrate.
3. Apply rooting hormones on the lower part of the cuttings and gently plant it in the substrate you are going to use.
4. Place the cuttings in the greenhouse and spray them with water. Once covered, place them under a fluorescent light with a 18/6 photoperiod.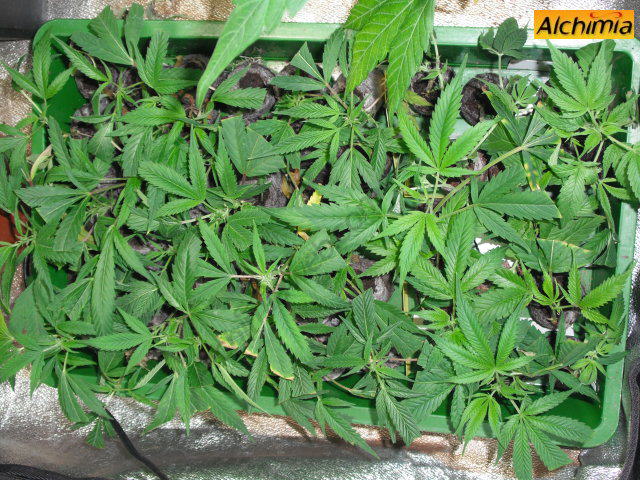 5. Close the greenhouse properly and don't forget to open it and spray the marijuana plants with water once a day.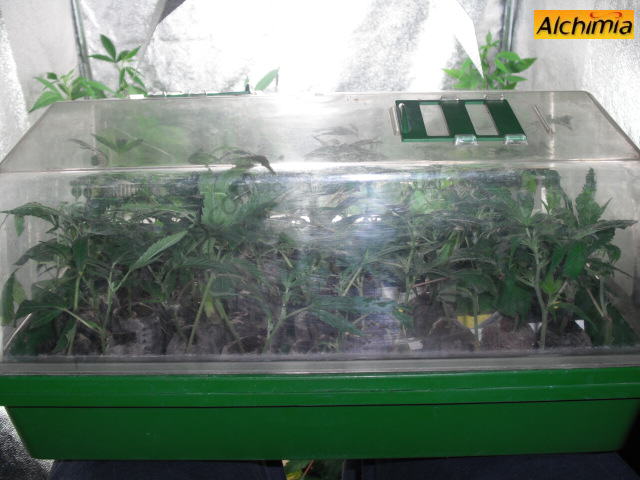 6. After 3-4 days continue to open and spray the plants every day, but this time leaving the greenhouse's vents open.
7.  After 8-10 days, if the substrate begins to dry, fill the greenhouse with one or two centimetres of water and leave it for 10-20 minutes so that the substrate gets moist again.
8. After 12-14 days, remove the greenhouse cover. If after one hour the marijuana cuttings remain upright, leave them uncovered and continue spraying a few times a day. On the other hand, if after an hour the cuttings lose strength, spray them and put the greenhouse cover back. Try again a few days later.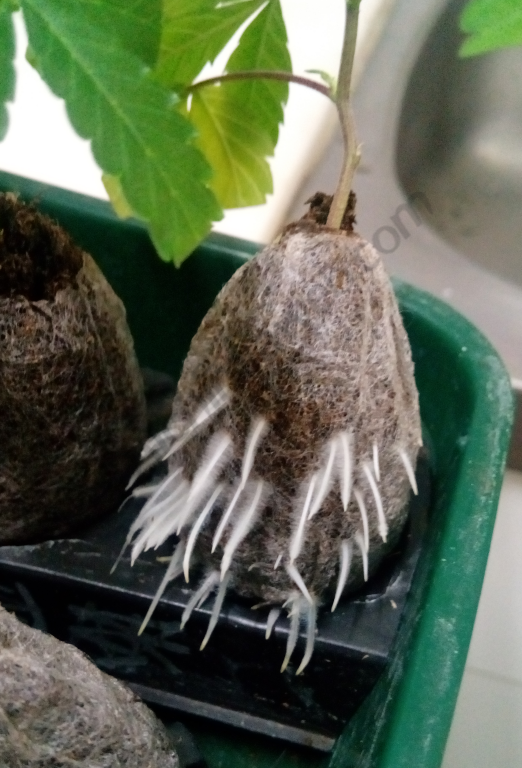 9. 15 days - or before - after the start of the process, you should see how the first roots begin to appear. Some strains may be more precocious and start rooting after 8 or 10 days, while others can take up to 20 days. Over 25 day-old cuttings that have not rooted and remain green will hardly end up rooting.
10. Transplant the cuttings to their growing pot and apply rooting fertiliser for marijuana during the following weeks.
Happy growing!
The articles published by Alchimiaweb, S.L. are reserved for adult clients only. We would like to remind our customers that cannabis seeds are not listed in the European Community catalogue. They are products intended for genetic conservation and collecting, in no case for cultivation. In some countries it is strictly forbidden to germinate cannabis seeds, other than those authorised by the European Union. We recommend our customers not to infringe the law in any way, we are not responsible for their use.