Elev8 Seeds, guaranteed authentic US genetics
We recently added a very special seed bank to our catalogue, one that we're hugely proud to work with. We're talking about Elev8 Seeds who, thanks to their work philosophy and also their many contacts in the world of cannabis breeding, have achieved a genetic base from which to develop insane new hybrids of the highest standard, combining some of the most revered plants of recent times and always aiming for the highest standards of excellence in their results.
Today we'd like to invite you to learn a bit more about this fascinating seed bank which, as you will see, has very clear ideas regarding the creation of new varieties. Carefully worked, stabilised genetics, using only the best quality plants as parents and, on many occasions, rejecting crosses that would have been the dream of most other banks. We present Elev8 Seeds.
Elev8 Seeds, breeding with champions
Based in Seattle, in the beautiful state of Washington, but with strong ties to California, this company was born with a clear purpose: to make some of the most famous cannabis plants of the last decades available in seed form, so that any grower in the world can access these precious treasures. After many fiascos germinating hundreds of seeds, and thanks to their many contacts in the world of cannabis breeders, they soon had a collection of elite clones that allowed them to start a breeding and production program for first-class hybrids with three clear principles:
Preserve and give their clients access to cannabis classics in seed form, making those elite clones from decades ago that today may sound like fairy tales available to the new generation: UK Cheese, Cinderella-99, Sour Diesel are just a few of the increasingly difficult to find cuts that Elev8 Seeds has worked into their hybrids, delighting both old school growers and new cultivators who want to enjoy these legendary clones. Because nowadays, as we mentioned, these cuts are increasingly difficult to track down, either as well-stabilised seeds that are faithful to the original or in the form of cuttings.
Preserve and give their clients access to the latest award-winning elite clones in seed form. In a similar way to the previous principle, but this time working with the most "fashionable" plants of the moment, those that most growers can only dream of growing: Bruce Banner, Girl Scout Cookies, Gelato, Gorilla Glue or Runtz, are just a few examples, although as you'll see, they work with many more of the latest-generation clones. They don't just cross two plants with each other and release the seeds either, they work to stabilise the genetics - basically by backcrossing - until they get versions that are truly faithful to the original plant or cutting that they want to replicate in seed form.
To develop and commercialise new hybrids created exclusively from elite genetics. Likewise, in the creation of new varieties, one cannot simply cross one plant with another and offer the result. The strict quality control of the breeders means that most of these new hybrids are discarded for not meeting the high standards that have been set, a process that offers the client a guarantee that the seeds that finally reach their hands are genetics that have really been tested and, of course, proven to be truly extraordinary.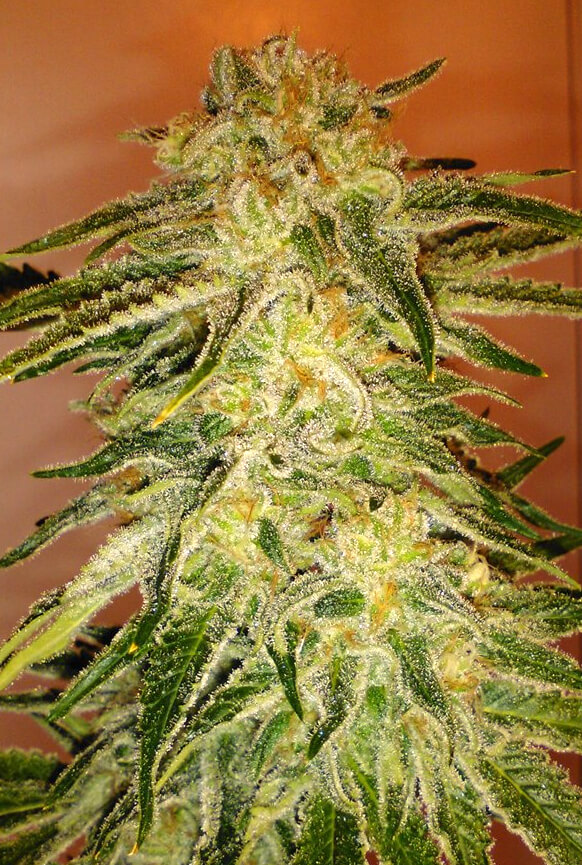 Following this line of work, Elev8 Seeds have not set any barriers when creating new varieties and, aware of the varying demands of different growers, they offer seeds of all kinds, from backcrosses in regular seed form to feminised and even auto-flowering seeds. Let's take a closer look at the Elev8 Seeds genetics that we have available in the Alchimiaweb catalogue.
Regular seeds by Elev8 Seeds
Without a doubt, one of the most sought-after varieties of recent years is Do-Si-Dos, created by Archive Seed Bank from a cross between OGKB and Face Off OG. Well, at Elev8 they got to work and created several hybrids from this spectacular strain, so we can offer you two true champions in the shape of Dosi Sherbet (a Do-Si-Dos cross with High Times 2018 winner 2 Scoops) and Dosi-D, this time combining it with the legendary Chem D.
For its part, Cinex from Elev8 Seeds is a cross between Cinex itself (a clone-only cultivar found almost by chance) and a hybrid between the no less famous C-99 and Vortex by Subcool The Dank. A plant that, above all, stands out for its very fast flowering, which is usually about 7 weeks in indoor crops, and with a yield that can reach as high as one gram per watt!
Feminised seeds by Elev8 Seeds
Elev8 offer a wide range of feminised seeds, an impressive collection of crosses between plants that themselves represent the highest standards of quality. As we will see, they have primarily developed different genetic lines by using a clone that is crossed with different parental plants.
Elev8 Seeds hybrids with Wedding Cake genetics
At this point, no one can doubt the quality of this plant in terms of organoleptic properties, effect and resin production. Simply put, anyone who tries it falls in love with its intense, creamy flavour! Fully aware of this, Elev8 Seeds have crossed this coveted clone with some of the best plants of the moment, giving rise to a series of hybrids that will leave more than one veteran grower speechless. These are some of those we have available: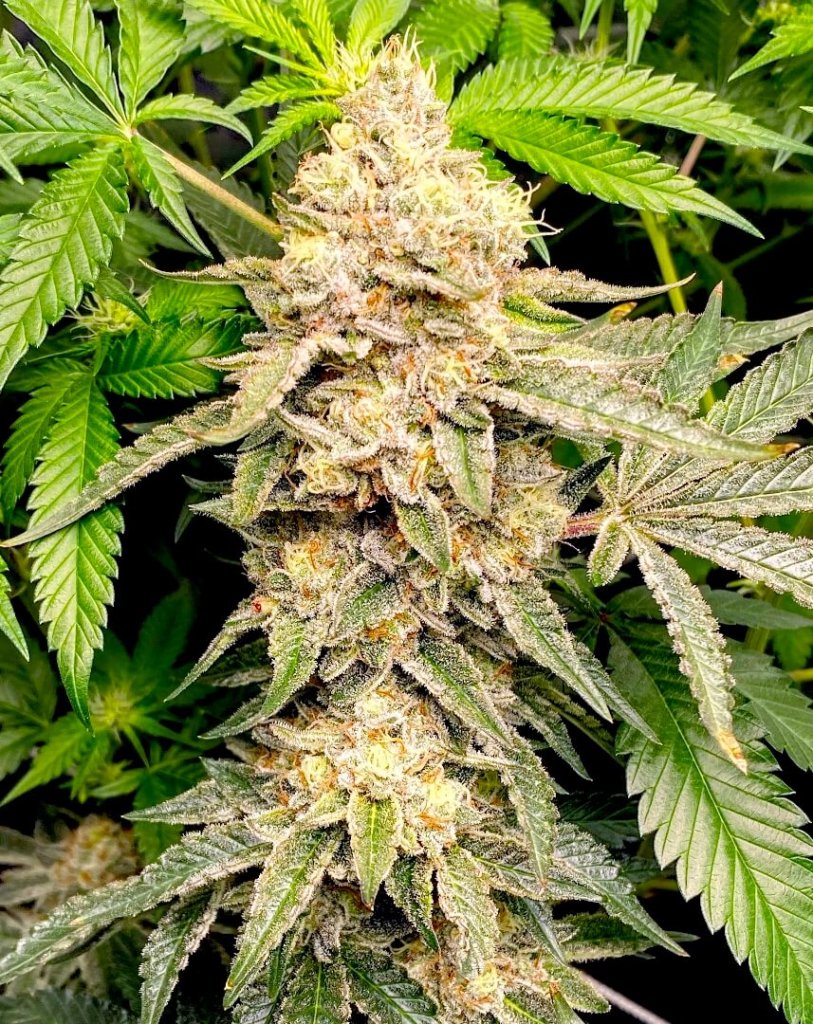 Elev8 Seeds hybrids with Gelato genetics
Gelato has turned the world of cannabis cultivation on its head thanks to its many incredibly tasty phenotypes. Among all of them, perhaps the one that stands out the most is Gelato #33, also known as Larry Bird. Naturally, at Elev8 they started up a breeding program around this spectacular plant, giving rise to a series of simply astonishing crosses. Here are a few of them:
Elev8 Seeds hybrids with Purple Punch genetics
In a previous article, we've already told the history of Purple Punch, one of the most celebrated plants of recent years and used in a multitude of new varieties for its outstanding characteristics. Of course, Elev8 didn't take long to get hold of the famous "Alpha Cut" and were soon able to present a series of hybrids that stand out for their incredible resin production. Here are just some of them:
Elev8 Seeds hybrids with Girl Scout Cookies genetics
Last but certainly not least, we have two feminised varieties created using the Thin Mint Cut of Girl Scout Cookies, a cross between Durban Poison and OG Kush that has lit up the cannabis world over the past few years, leading to endless new hybrids of the highest possible quality. Without a doubt, it's the favourite of many!
As you can see, Elev8 offers us a huge range of highly interesting hybrids, most of which are made using 100% U.S. genetics and, in this case, also in feminised seed form, something that's relatively uncommon for seed banks on the other side of the Atlantic. We recommend that you try some of their varieties, we've already done so and the results have been truly spectacular!
Happy growing!
The articles published by Alchimiaweb, S.L. are reserved for adult clients only. We would like to remind our customers that cannabis seeds are not listed in the European Community catalogue. They are products intended for genetic conservation and collecting, in no case for cultivation. In some countries it is strictly forbidden to germinate cannabis seeds, other than those authorised by the European Union. We recommend our customers not to infringe the law in any way, we are not responsible for their use.