California legalizes recreational marijuana
The Golden State legalizes recreational cannabis
This past Tuesday 8 November 2016 will go down in history as the day in which California legalized the recreational use of marijuana across its territory with 56% of votes in favor of the bill. We must remember that this state was the first one to legalize the therapeutic use of cannabis and its derivative products in 1996. To access the products of the dispensaries an authorization card - issued by a doctor - was needed.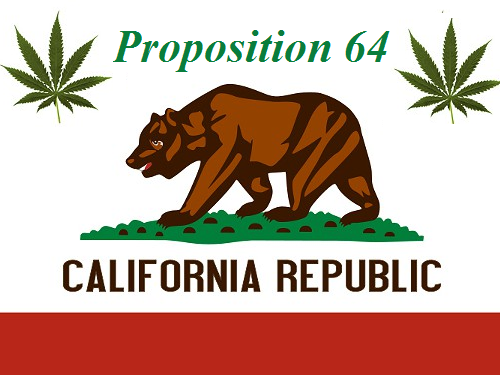 After Colorado, Washington, Alaska, Oregon and the district of Columbia, now California authorizes all uses of cannabis by adults. But The Golden State is different from any other state; if it was an independent country, it would be the 6th richest country of the world, displacing France.
The Proposition 64 to legalize the recreational use of marijuana
The new law will allow people above 21 to possess and use cannabis either for medical or recreational purpose. People will be also allowed to use cannabis at home and at stores and coffees especially dedicated to it.
Possession of 28gr of bud or 8gr of concentrate will be completely legal, either hashish or BHO, two very popular cannabis resin concentrates among the American public. Adults will be also authorized to grow up to 6 cannabis plants at home as long as they can't be seen by any person.
Obviously, smoking while driving, in public places or where it is not allowed to smoke tobacco won't be permitted. Possession inside schools, nurseries or youth centers will not be allowed. Advertising cannabis products will only be allowed to an adult public.
Any adult will be able to receive marijuana at home by specialized companies, just as you call for a pizza. Proposition 64 also asks for an organic certification and a specific certification program for cannabis, which would be the first rule of this kind in the world.
Basically, they're asking for a similar rule to that of wine, so regions like Mendocino or Humboldt could be the first ones to get these certificate, similar to designation of origin.Only those regions with these certificates will be allowed to show them on their labels and advertising.
How will the cannabis taxes be used in California?
Cannabis will be taxed in two different ways: on one hand, a first tax will be applied during the cultivation of the plants: 9,25$ per ounce of bud and 2,75$ per ounce of leaves, mainly used to make cannabis edibles. On the other hand, a 15% tax is applied when any product is sold. Local Institutions and Town Councils can add additional taxes freely.
At first, these taxes will be used to bear the administration costs of the whole process. After that, they will be used to:
Research on the therapeutic properties of cannabinoids (2 million dollars)
Research for several universities from California to study the impact of recreational cannabis among the population (10 million dollars each year during 11 years)
Study of the influence of cannabis while driving (3 million dollars)
Funding of local health centers and other non-profit community entities (10 million dollars each year, increased by 10 million dollars each year until 2022, reaching 50 million dollars)
Experts estimate that this legalization will raise about 1.000 million dollars in California only in the first year. The remaining taxes will be used to:
60% for a youth program, including education, prevention and treatment of addictions
20% to prevent environmental impact caused by illicit cannabis cultivation
20% to combat smoking while driving and to reduce the negative impact on health or security resulting from this new legislation.
Supporters and detractors of cannabis legalization in California
It is interesting to observe that supporters had a budget 11 times greater than that of opponents of recreational cannabis in California (more than 22 million dollars against only 2).
8,6 million dollars were donated by Sean Parker, co-founder of Napster, former president of Facebook and renowned cannabis lover. George Soros and his Fund Policy Reform also contributed with 5.5 million dollars. It is obvious that this amount of money - impossible to raise in Europe - has played a major role in this process.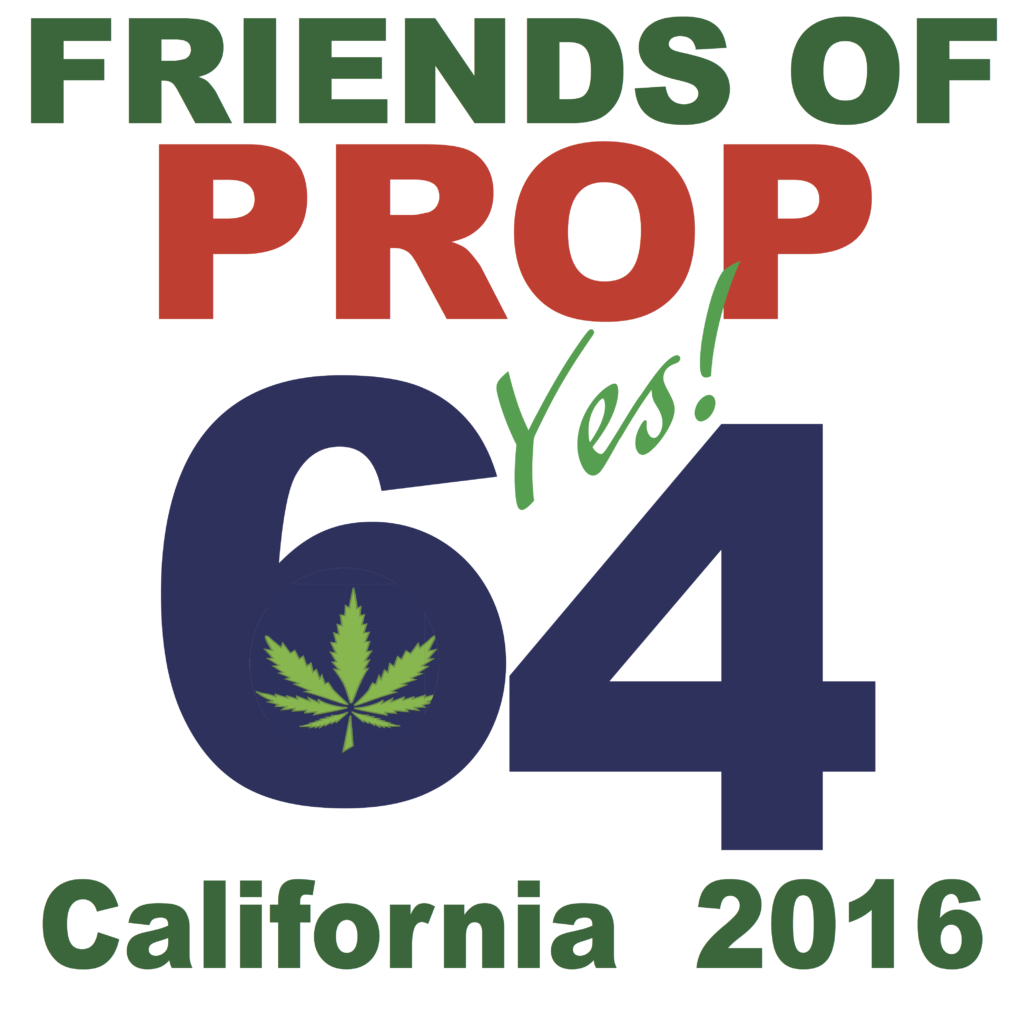 Among the supporters of the bill were politicians like Gavin Newson (Governor of California), Bernie Sanders (from the Democrat party), the Green Party, or the California Medical Association, the American Civil Liberties Union or the California Nurses Association.
Artists like (Shawn « Jay Z » Carter, Common, Ty Dolla $ign, Pusha T…), actors (Olivia Wide, Shailene Woodley, Jesse Williams, Danny Glover, Michael K. Williams, Tim Robbins…) and other celebrities have also supported the bill, as well as two major California newspapers: Los Angeles Times and San Francisco Chronicle.
Among the detractors, we find the Republican party, a large number of sheriffs and police associations. It seems like prohibition of cannabis was not only lucrative for dealers. Julie Shauer donated 1,3 million dollars to fight cannabis legalization, and  even some growers and cannabis professionals like Dennis Paron were against the bill (seems like they also want their slice of the cannabis cake). One of the main concerns is the possibility that the market is limited to a few major companies.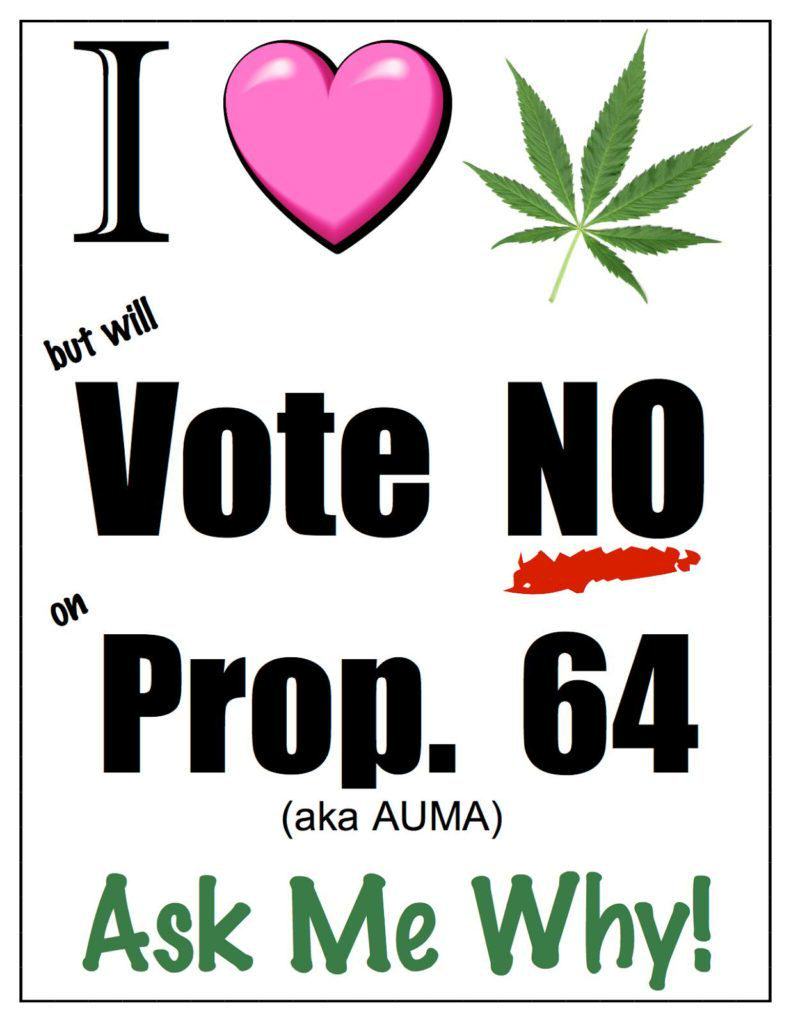 A step forward towards global cannabis legalization
This same day, 3 states have also voted on the legalization of cannabis across their territory: Maine (50,2%), Massachusetts (53,6%) and Nevada (54,5%). On the other hand, Arkansas, Florida, Montana and Dakota have also legalized the medical use of marijuana.
Thus, a total of 7 states have fully legalized marijuana in the USA, so it is not strange to think that cannabis could be legalized at federal level by 2017 or 2018.
We must remember that the so-called War on Drugs was started by the US during the early 70s, with Richard Nixon leading the prohibitionist movement. Another lost war, by the way.
We hope that cannabis will be legalized worldwide when the USA legalize it federally, following the same domino effect that we saw with the War on Drugs and global prohibition. Many other American countries are also legalizing or regulating cannabis somehow, like Canada, Mexico, Chile...
Recreational cannabis is estimated to be legalized in Europe by 2020, probably starting with the more open-minded countries of the union: Spain, Portugal or Germany.
Source: Ballotpedia
The articles published by Alchimiaweb, S.L. are reserved for adult clients only. We would like to remind our customers that cannabis seeds are not listed in the European Community catalogue. They are products intended for genetic conservation and collecting, in no case for cultivation. In some countries it is strictly forbidden to germinate cannabis seeds, other than those authorised by the European Union. We recommend our customers not to infringe the law in any way, we are not responsible for their use.