The origins of Blueberry
About the Blueberry cannabis strain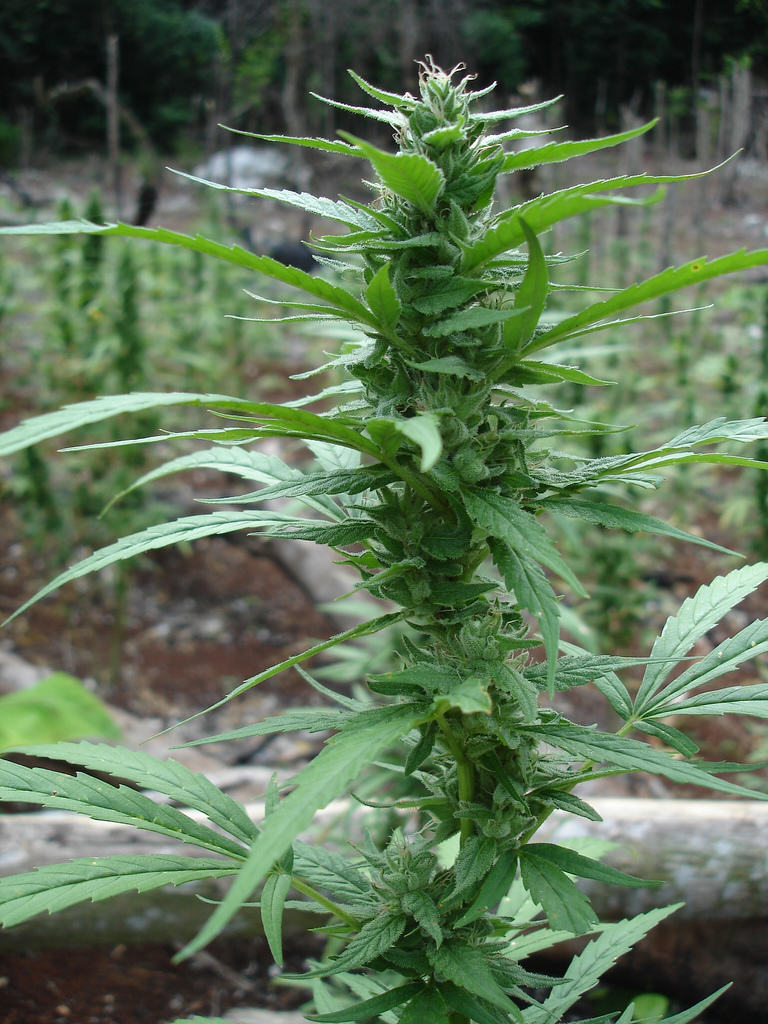 The renowned Blueberry cannabis strain - and the Blue family created from it - was developed in the USA sometime during the 70's by breeder DJ Short.
This genetics is a blend of different strains. Firstly, DJ Short was tasting some landrace Sativas from Colombia, Mexico, Thailand and Panama. Two very special plants stood out over the rest: a Highland Thai - also known as Juicy Fruit for its sweet and tropical flavour - and a Purple Thai from Oregon - hybrid between Highland Oaxaca Gold and Chocolate Thai.
On the other hand, he had a very special Afghani male from California that, while not havieng the exquisite features of his Sativas, was perfect to cross with them and achieve more easy to grow plants than those pure breds, allowing the grower to have more control.
After  a hard work of breeding, DJ Short finally developed his two best known strains:  the Flo and the Blueberry. The Flo is a hybrid between Purple Thai and the Afghani male, while the Bueberry ia a cross between the Flo and the Highland Thai "Juicy Fruit". In this way, the Blueberry has genes from the two best Sativas that he found and also genes from the valued Afghani male.
From this point, DJ Short continued his breeding projects and also shared his genetics with other seedbanks, thus creating the Blue family, composed of hundreds of cannabis strains.
Characteristics of Blueberry marijuana from DJ Short
The main features of this family are: sweet, fruity taste, reminiscent of blueberries, blackberries and ripe grapes, and very pleasant. Many phenotypes show purple and violet hues during the flowering stage, developing hard and dense buds. Yields are above average, and the effect is powerful, euphoric and long lasting despite being a mostly Indica variety.
During the 90's DJ Short travelled to Europe and worked with several seedbanks. Around 1993 he started working with the Sagarmatha Seed Company, and by 1995 he was supplying this seedbank with seeds for sale and breeding projects. Sagarmatha seedbank still sells seeds from the Blue line, like Blueberry Bud or Flow.However, the relationship did not last much and DJ Short started working with another seedbank, Dutch Passion.
Today, Dutch Passion still has strains from the Blue family in its catalog, such as the renowned Blueberry, Blue Moonshine, Original Flo or the automatic version of Blueberry, AutoBlueberry. They also have a very interesting strain called Skywalker, a hybrid between Mazar and Blueberry.
There are plenty of seedbanks offering cannabis seeds with Blueberry genes, such as the Blue Fruit from Dinafem, Bluehell from Medical Seeds or Kannabia's Original Berry. The Blue Satellite #2.2 and the Sweet Blue, both from Spice of Life, have also Blueberry genes, as happens with the Blue Cheese from Big Buddha Seeds, Dinafem's Blue Widow, the Missing from Eva Seeds, White Berry from Paradise Seeds, Blue Rhino from Positronics, the exquisite Kalijah from Reggae Seeds and many, many more.
The members of the Blue family have a common trait; few phenotypes show some genetic defects, something inherited from the Thai parents (leafs curling down, etc). Be advised, if you see some of these plants in your grow do not remove them, they'll reward you with top grade cannabis buds!
If you are looking for fruity and sweet flavours different from the sweet Skunks, you should give the Blue family a try. You won't be disappointed!
The articles published by Alchimiaweb, S.L. are reserved for adult clients only. We would like to remind our customers that cannabis seeds are not listed in the European Community catalogue. They are products intended for genetic conservation and collecting, in no case for cultivation. In some countries it is strictly forbidden to germinate cannabis seeds, other than those authorised by the European Union. We recommend our customers not to infringe the law in any way, we are not responsible for their use.